The post title refers not only to my lack of company last night, but also to my entertainment for the evening: Home Alone. Slowly, I'm making my way through the Christmas movies.
Before my Christmas-movie fest last night, I made myself a yummy little dinner: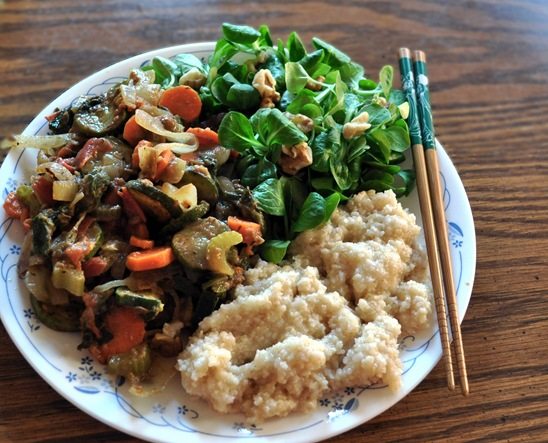 The movie star of the show: Bread-free Vegan Stuffing.
But just as delicious was the simple, quick pilaf I made up to go with my stuffing.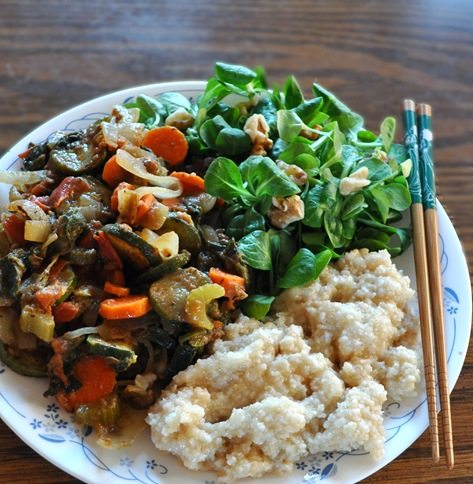 .
"Home Alone" Pilaf for One
1/4 tsp salt
1 serving kamut flakes (or oats, spelt flakes, etc.) (40g)
1-3 tsp vegan butter (such as Earth Balance or Smart Balance light)
1 cup water (240g)
Directions: First—and this step is optional—pulse the flakes in a small magic bullet cup or blender if you want the texture of grits (or oat bran). Otherwise, start with step two: Cook the grain in a small pot, with the water and salt, until most of the water is absorbed. Add the vegan butter. (You can also add more salt, to taste.)
Do you like being home alone?