Ribbit Ribbit!
The following is what happens when a group of very-mature girls in their mid-twenties gets together:
Hi, my name is Fred.
Under my green exterior lies a Cookie Ball Pop.
I am 100% edible, right down to my… wait a second, where are my feet?!?!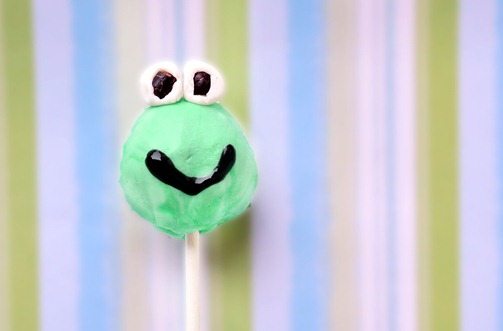 I smile because I have no idea what's going on.
Y'all, I know it's supposed to be a "feature you" post on the schedule. But I didn't get a chance to finish writing said post because of all the fun my friends and I were having yesterday, making cookie ball pops. So instead, how about a quick tutorial post? (And I promise to have the other post up this weekend.)
How to decorate a Cookie Pop:
(So easy a caveman frog can do it.)
You will need: fondant and Cookie Ball Pops.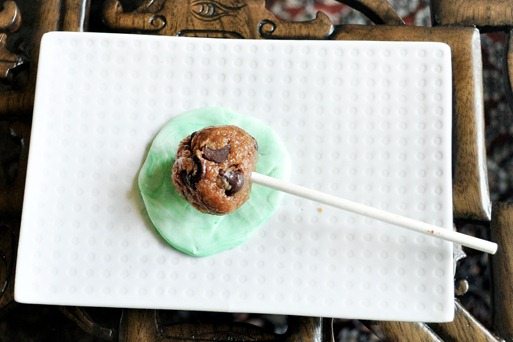 Step One: Roll fondant into a circle big enough to cover the Cookie Ball Pop. (We used white fondant and colored it green with food coloring.)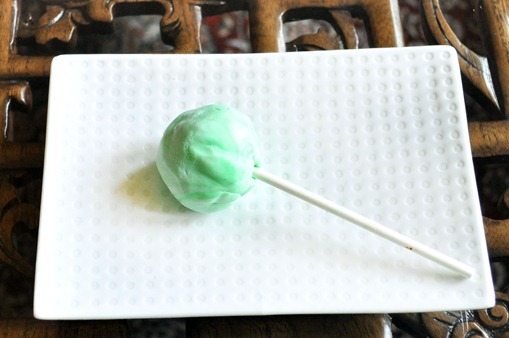 Step Two: Roll out two more circles, and attach on top. We used an icing writer for the mouth… and those are cacao nibs for the eyes!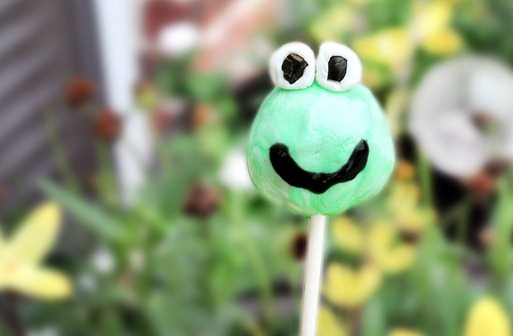 Now you have your very own Fred!
Be sure you're prepared with all of his favorite foods.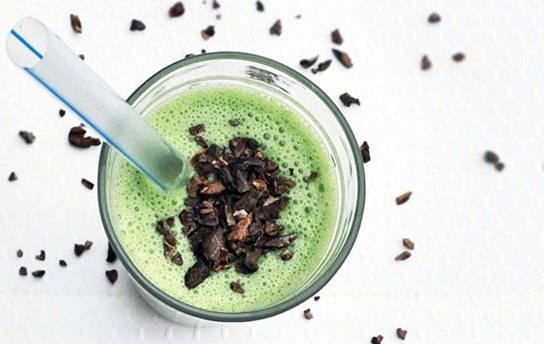 Fred likes my Mint Chocolate-Chip Milkshakes.
Oh, and flies. Lots of flies. Sadly, we ran out of time to make more than one pop. The frog had to come first; I kinda have a thing for fondant frogs. We're planning another get-together, and pigs have been discussed. Maybe ducks too.