Although I love gluten, I know many of this blog's readers do not love gluten; or rather, it does not love them.
I try to take this into account when creating recipes, and there is a section of the website devoted entirely to those recipes that are or can be gluten-free: Over 100 Gluten-Free Healthy Dessert Recipes
And now, here's one more recipe to add to the list: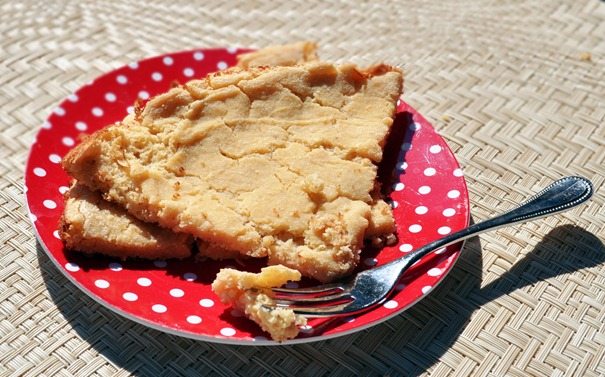 Readers have been asking if my dessert pizza recipe can be made gluten-free, so I decided to try it out: I'm always up for an experiment if it involves food! Without much any gluten-free-flour experience, deciding which ones to use was a daunting task. Finally, I chose a combination of coconut flour (Are you surprised?) and garbanzo bean flour. I'd read that it's best to combine flours when cooking gluten-free.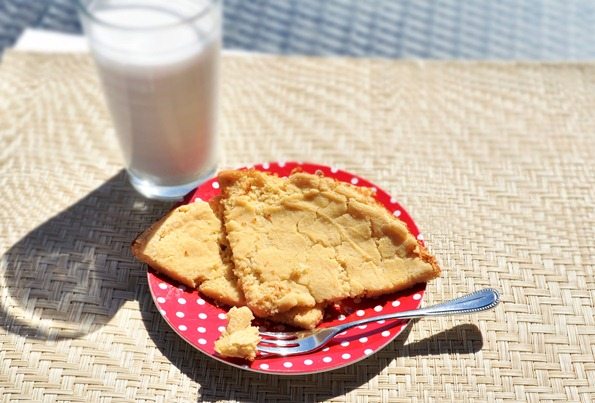 This does have a slight hummus-y taste, which I really liked. But if you're not a hummus fan, maybe try subbing rice flour or quinoa flour for the garbanzo flour? (If you're not doing the gluten-free thing, I also really like subbing spelt flour. It's yummy in conjunction with the coconut!)
Gluten-Free Breakfast Pizza
(Serves 1-2)
45g (1/3 c plus 1 tbsp) garbanzo bean flour (or spelt flour, but that's not gluten-free)
24g (3 tbsp) coconut flour
1 teaspoon baking powder
1-2 tbsp sugar or 1-2 packets stevia (If you have no sweet tooth you can omit, as I like to do.)
1/2 cup water, juice, or milk of choice
2 tbsp applesauce or coconut oil, pumpkin, canola oil, mashed banana, or even baby food!
1/8 tsp salt
spices or extracts if you wish (I like adding a little cinnamon)
A few handfuls: Fill in the blank! Raspberries? Chocolate chips? Chopped apples, walnuts, and raisins?  Anything goes!!  It's your breakfast pizza!
Combine all ingredients, then pour into a well-greased 8-inch round pan. Cook in an UNpreheated oven at 420F for 14-15 minutes (less time if using spelt flour). Leave out 10 minutes before cutting around the sides and then transferring to a plate. (Note: be sure to spray your cake pan well; my first attempt with the gluten-free pizzert fell apart when I tried to take it out! But it was still a delicious, crumbly mess. UPDATE: If you have trouble with a pizza that sticks to the pan, try putting it onto a sprayed or oiled baking sheet instead, and use a rolling pin to flatten.)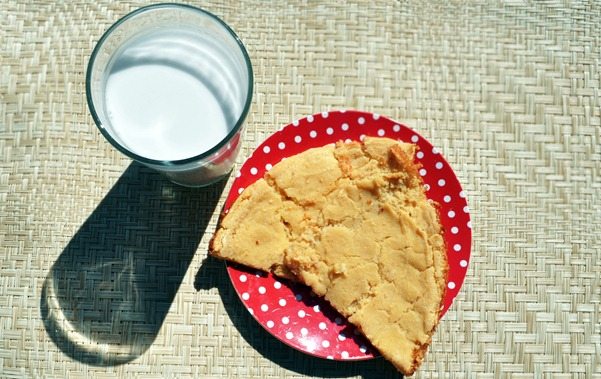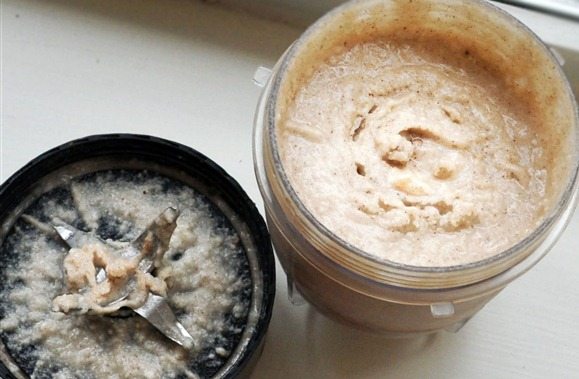 I highly recommend this frosting: Secretly Healthy Vanilla Fudge Frosting.
This time, I topped it with… nothing. The coconut flour gave the pizzert an almost custard-like taste. Why am I surprised that coconut flour is so good? It's coconut, after all!