There are times when you just need a cookie NOW.
Today's recipe yields two big cookies, similar in taste and texture to the ones you'd buy at the mall, but much healthier! The cookies come together almost instantly—no stand mixer needed, and no rolling out dozens of cookie dough balls. These are super soft and gooey, straight out of the oven!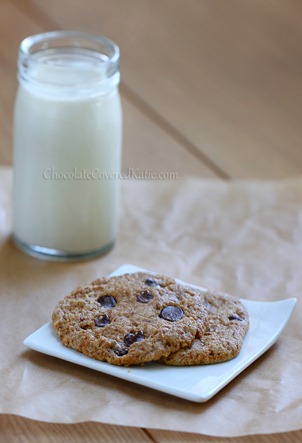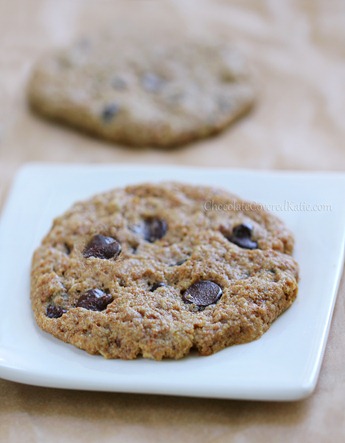 Share with a friend, or eat one now and keep the other one for later. There's nothing like going through the day knowing a soft chocolate chip cookie is waiting for you at home!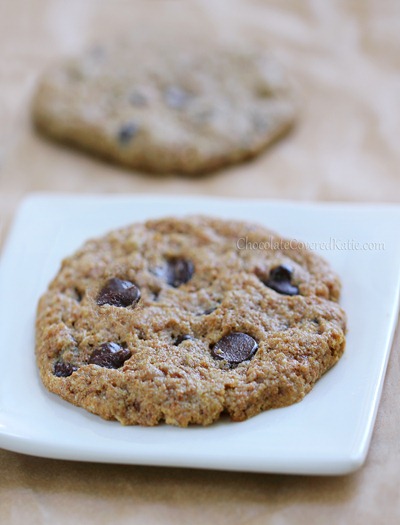 How to make Chocolate Chip Cookies for Two
Category: Healthy Cookies.
3 tbsp plus 1 tsp spelt or all-purpose flour (or 4 tbsp oat flour) (30g)
scant 1/8 tsp salt
scant 1/8 tsp baking soda
2 tsp coconut sugar (or regular brown sugar)
2 tsp evaporated cane juice (or regular sugar)
3-4 tsp chocolate chips
1 tbsp plus 1 tsp coconut or vegetable oil (14g)
1/2 tsp pure vanilla extract
1 tsp milk of choice
Preheat a toaster oven to 325 degrees F, or a regular oven to 350, and grease a tray. In a cereal bowl, combine first six ingredients and stir extremely well. Add wet, and stir to form a dough. Break dough into two equal balls (or 4 balls, if you'd prefer smaller cookies), and smush into cookie shapes. Place cookies with some space between them, as they will grow as they cook. Bake 11 minutes in the toaster, or 7-8 minutes in an oven. They should still be a little undercooked when you take them out, so let them sit 5 minutes before removing from the tray.
Click for: Chocolate Chip Cookie Nutrition Information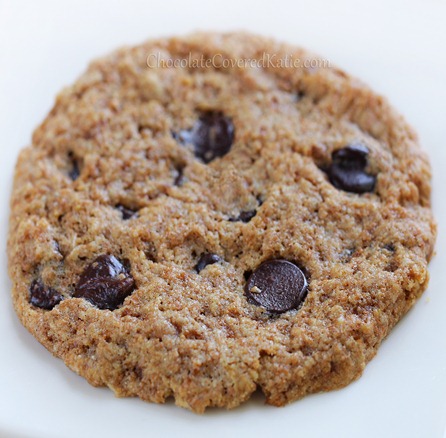 Question of the Day:
Do you have a  favorite "tried and true" chocolate chip cookie recipe?
In terms of how to make chocolate chip cookies, everyone seems to have a different idea about what makes the perfect chocolate chip cookie. Some people like soft cookies, some prefer crispy cookies. Some swear by adding cornstarch to their chocolate chip cookies. I've never tried it, but supposedly it makes the cookies extra chewy. For a bigger-batch recipe, I use my recipe for Flourless Chocolate Chip Cookies, which yields cookies that are somehow chewy, soft, and crispy all at the same time!
Link of the Day: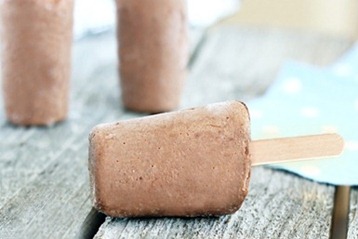 ……………………….Nutella Fudge Pops