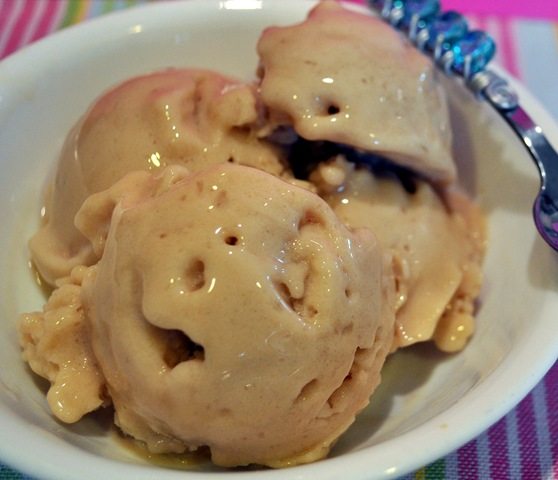 So remember when I said all I wanted to do in this hot weather was sit around eating salads and ice cream?
Forget the part about the salad. And double up on the ice cream to make up for it. In this particular peanut butter and banana soft serve, the banana gives the recipe its ice-cream-like texture and the peanut butter gives a richness that really does make this recipe taste like actual ice cream. Or, if you omit the peanut butter, you'll still have a delicious sherbet-like dessert.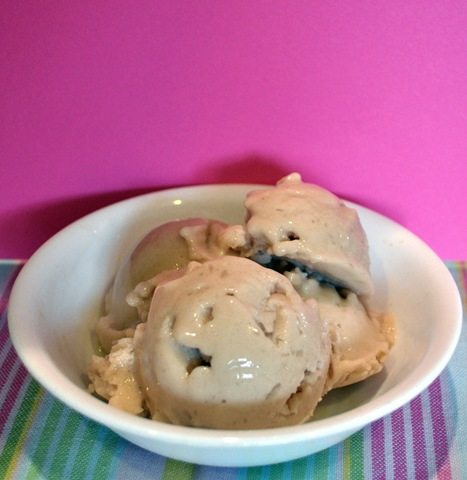 Peanut Butter Banana Soft Serve
(No added sugar)
4 medium bananas, peeled and chopped into pieces (the riper, the better)
3-5 tbsp peanut butter (or other nut butter or sunbutter)
optional: pinch salt
Freeze the chopped bananas in a Ziploc-type bag. Later, combine all ingredients in a Vita-Mix or food processor or blender. If you use a food processor or blender, you'll probably have to add a little liquid to get everything to blend. You might also have to thaw the frozen bananas if your freezer is super-powerful. For authentic presentation, use an ice cream scoop to serve! (If you scoop it all into a container and freeze about 10-15 minutes, the texture will also become a bit firmer like ice cream, as opposed to soft serve.)
For more ideas, be sure to check out the following: 30 Healthy Ice Cream Recipes.