This is my 2nd post today!
Click to see the first: A fun running game.
Jess and I left our room with no specific dinner plans. We wanted to be true tourists, letting chance dictate our destination. As luck would have it, chance treated us very kindly. It placed a Moroccan restaurant, called Tagine, right outside our hotel. Neither one of us had ever tried Moroccan food before, and so we agreed it was time to change this.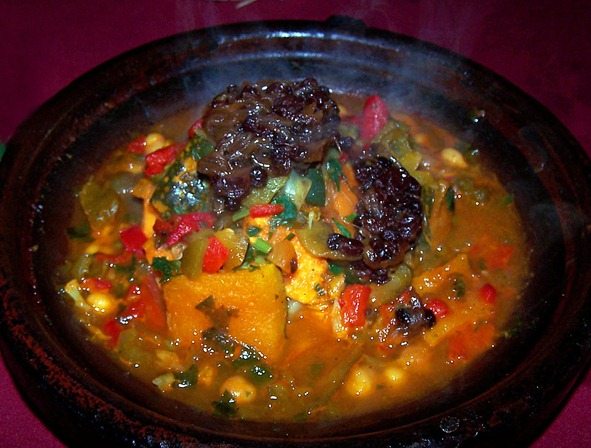 Tagine Moroccan Restaurant:
Sometimes I like eating at non-vegetarian restaurants even more than at vegan ones. When a menu lists only a couple of veg options, the decision-making process is much easier.
I was enamored of my meal even before it came to the table. Vegetable Tagine: zucchini, bell peppers, chickpeas, onions, kabocha, and currants simmered with an array of herbs in a special earthenware pot (a tagine). The dish did not disappoint. I wish I could take this restaurant back with me to Texas!
After dinner, we wandered around and came across a cute little knick-knack shop. Usually, shops like this are "browsing not buying" places for me. But this time, I couldn't resist getting my sister's Christmas present: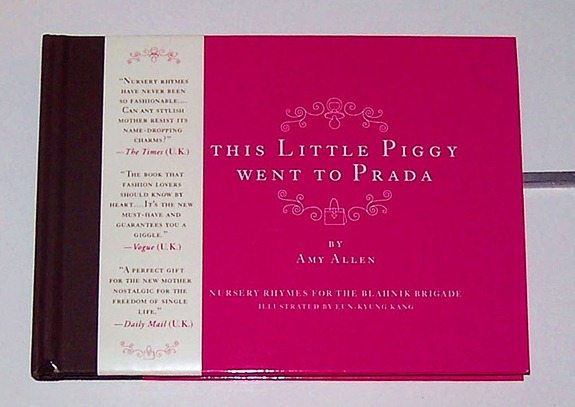 From the book:
"Twinkle, twinkle, diamond ring, In a blue box tied with string. Tiffany's new princess cut, Twice the size of baby's butt. Twinkle twinkle, show your spark, Can't change nappies in the dark."
Perfect for my favorite fashionista sister. Had to force myself not to get anything for me. Goodness knows I don't need another cute knick-knack to collect dust on a dresser.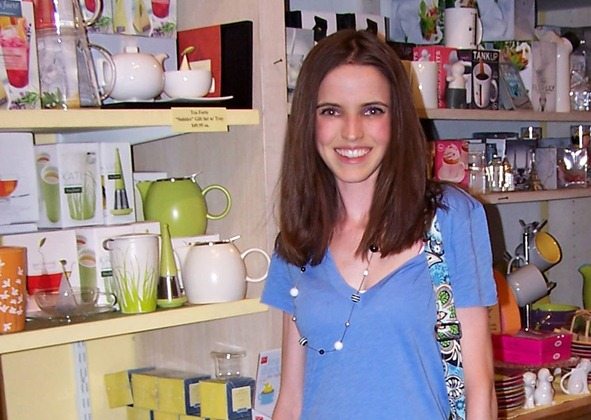 Home again…
Tired from the day's walking and shopping, we went back to the hotel and did what both of us do best. I consumed chocolate… And Jessica? She fell asleep!