NYC Day 1
When I run through suburbia, back in Texas, I see very few other runners. So it was really exciting to run with a lot of other people in Central Park. The energy in that place is electric. I made up a new running game, called Pass or be Passed.
Basically, the rules are: you get a point for every runner you pass, and you lose a point for every runner who passes you. I passed fourteen runners and was passed by zero… although three of the runners I passed were together, so maybe that should only count as twelve. Eh, it's my game. I can make up my own rules ;).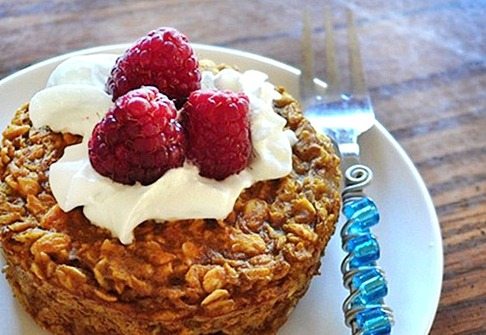 Post-run breakfast was a Single-Serving Oatmeal Cake.
I made this one Elvis-style, with banana and peanut butter. I also grabbed some fresh honeydew from the breakfast bar downstairs. Our little hotel room is so cool: it has a microwave, fridge, freezer, pots and pans, even a dishwasher! Did they have me in mind when they set it up? I could easily make all my own meals here. But considering NYC is right outside, I'll probably stick to making oatmeal breakfasts… and taking full advantage of the fridge for storing to-go meals from all the restaurants I want to try!
Josies Restaurant West:
When Jessica finally woke up, we headed over to Josies–a veg-friendly establishment on the upper west side–for lunch.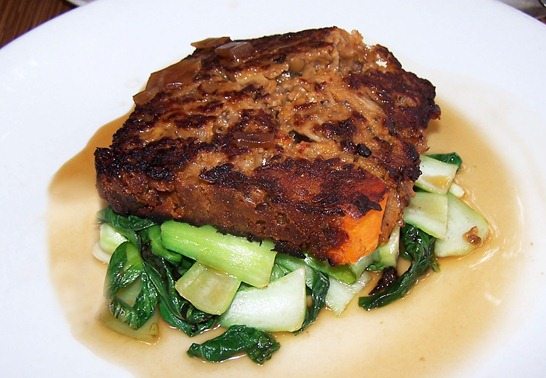 Choosing between the pumpkin ravioli and the veggie lentil loaf was so tough. In the end, I decided to go for the loaf, which features organic lentils, mushrooms, sweet potato, and tahini, with miso-sautéed bok choy. (Note: the loaf is usually only available for dinner.) Good, good choice! The greens were just your average greens (not that this is a bad thing). But the loaf, itself, was fabulous—flavorful, soft, and chewy without being tough. Love love love.
Peacefood Cafe:
After lunch, we walked a few blocks to a place called Peacefood Cafe, for some chocolate-dipped macaroons. Peacefood Cafe is an awesome vegan restaurant that boasts whole-grain desserts and uses no refined sugars.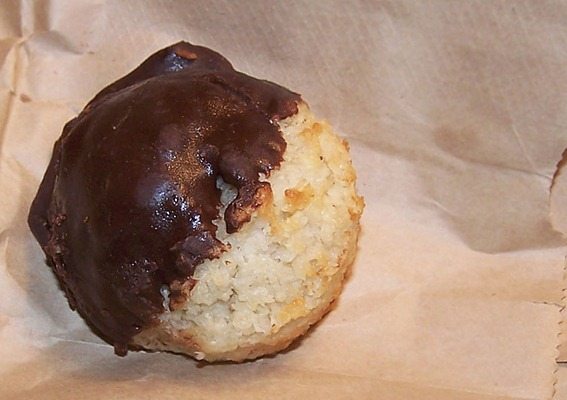 We took our chocolate macaroons to-go and ventured into Central Park.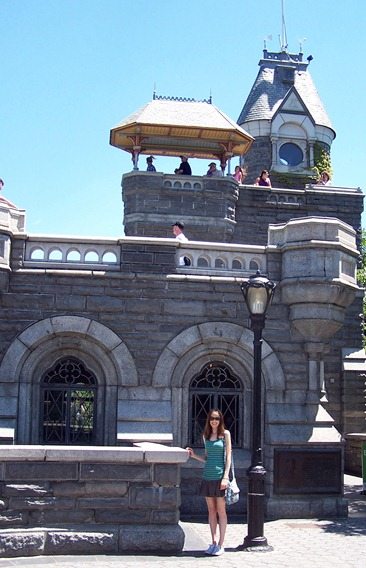 Eventually, we made our way up to Belvedere Castle.
It's a tiny castle (although not as tiny as my Harry Potter Castles). But it gives you a BIG view of the city. Then we found a quiet spot in the park to devour the incredible macaroons. I'm already thinking of going back to Peacefood—I want to try their coconut cream pie!
Well-fed, we walked all the way back to our hotel, taking advantage of the beautiful NYC day. (I read that it was 106 in Texas. Definitely not sorry I missed that!)