Yes, there is such a thing.
On Thursday afternoon, I embarked on a quest to create a delicious-yet-healthy fudge brownie recipe. But that meant a lot of experiments.
The first batch was too dense, the second too gummy. And the third wasn't chocolate-y enough.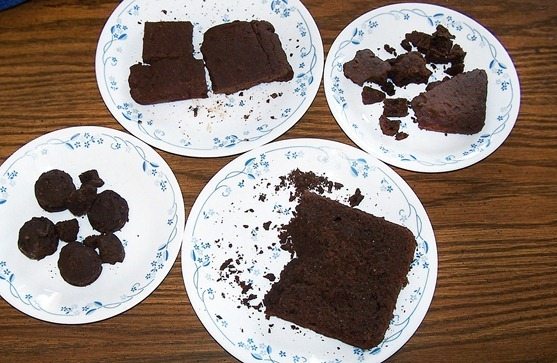 Goldilocks and the Three Bears much?
There was even a fourth batch. Luckily I had Sarah to help.
You'd better believe we taste-tested them all! Sounds like a fun job… but by the fourth pan, neither one of us even wanted to look at another brownie! On the fifth try, we think we found a winner. You know those two-bite brownies?
I've never actually tried two-bite brownies. But Sarah has, and she says batch 5 of our brownies remind her of these. Maybe it's because, tired of baking pans of brownies, we cooked them in mini muffin cups? I'll get the recipe posted next week—maybe Monday or Tuesday. In the meantime, here's a photo: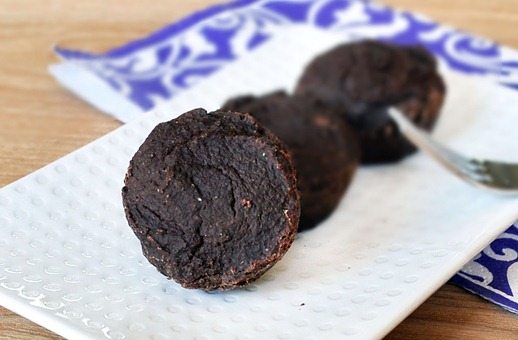 The taste-testing tummy aches were totally worth it.