Guy Stereotypes:
Guys like football.
Guys like meat.
So what if you want to throw a Super Bowl party without meat? Simple! You distract the guys with chocolate. And beer. Guys like beer! (Stereotypes aside, many girls like football too… and girls love chocolate. Bring chocolate to your Super Bowl party, and everyone will be happy!)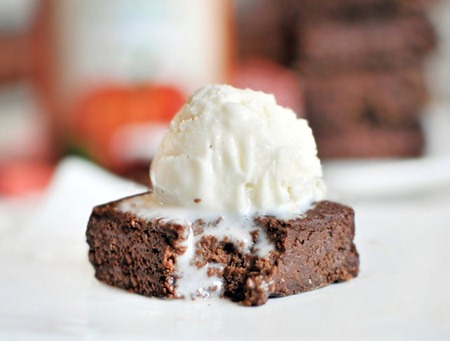 ……………………………Ultimate Fudge Brownies
Brownies and football just kinda go together. Maybe because they're football-colored… especially when topped with vegan ice cream. Yum!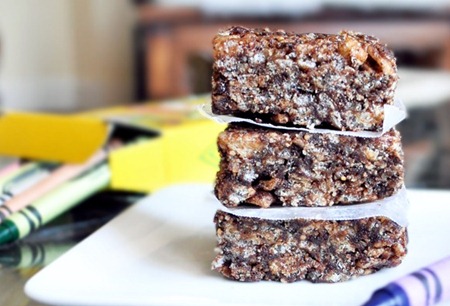 ……………………………..Chocolate Rice Crispy Treats
Tip: make football crispy treats by shaping the crispies into ovals, as opposed to the traditional bars. Then use an icing writer to draw the football hashmarks.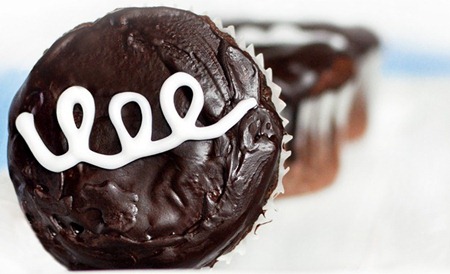 …………………………….Cream-Filled Cupcakes
Another dessert that can turn into a football. Make football hashmarks instead of the squiggles.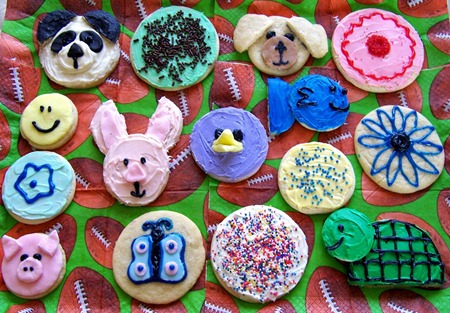 ……………………………Healthy Sugar Cookies
(I made the above cookies for a Superbowl party a few years ago.)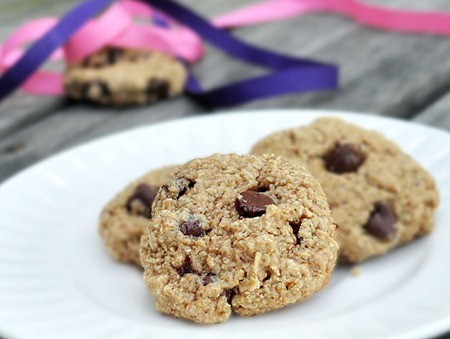 ……………………..Flourless Chocolate-Chip Cookies
One can never have too many types of cookies at a party.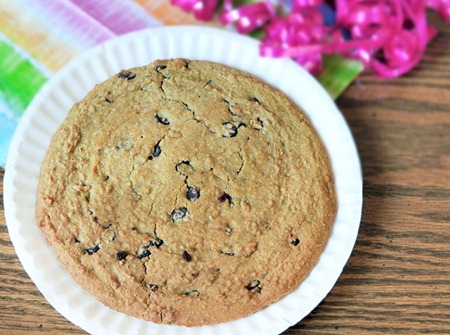 ……………………………..Giant Cookie Cake
Make this if you're a Giants fan! (If you're a Patriots' fan, maybe you'd be better off baking a Boston Cream Pie. Now why don't I have one of those on my site? I need to work on that!)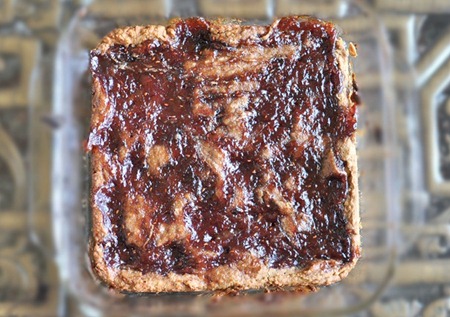 …………………………………Gooey PB&J Blondies
You know, to go along with those brownies you're bringing. Can't have brownies without blondies. That would be wrong!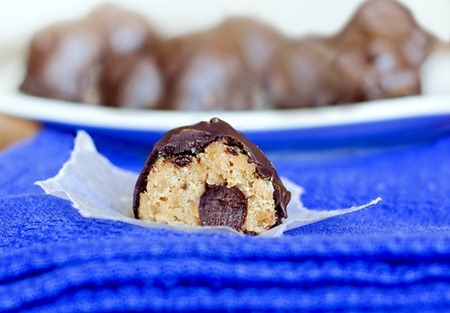 …………………………….Cookie Dough Truffles
Another recipe that's a big hit at parties.
Question of the Day:
Do you ever watch football?
Do you understand the game? I can't say football is my favorite sport to watch. (That would be hockey.) But I do understand the rules, and every now and then I'll get really into a big game. Too bad the Cowboys have been terrible ever since I moved to Dallas!