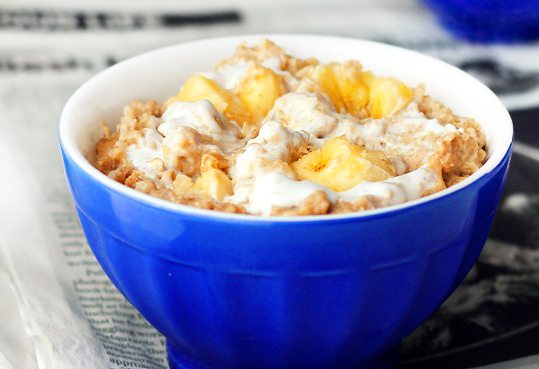 I'm going to be on television!!
The Dallas ABC affiliate news team is filming a story on me, for the 5 o'clock news! It's pretty much the coolest thing to happen to me since… ever?!
For the feature, I'm thinking of either making the Deep Dish Cookie Pie or the Black Bean Brownies.
Right now I'm more excited than nervous, but that's maybe just because it hasn't really sunk in yet how many people are going to see this! Today's agenda: figuring out what to wear, setting up dishes, and going on a cleaning spree. To power me through, I made a stand-by favorite breakfast: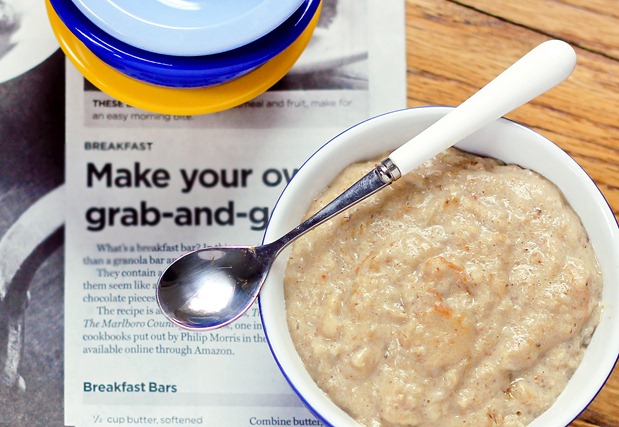 This isn't your average bowl of peanut butter oats. The cooking method makes this breakfast taste like you are eating a giant bowl of gooey peanut butter pudding. It's life-changing… at least as far as breakfast is concerned!
Peanut Butter Breakfast Pudding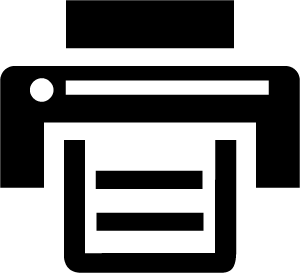 Print This Recipe
[mrp_rating_result show_count="false" show_rich_snippets="false"]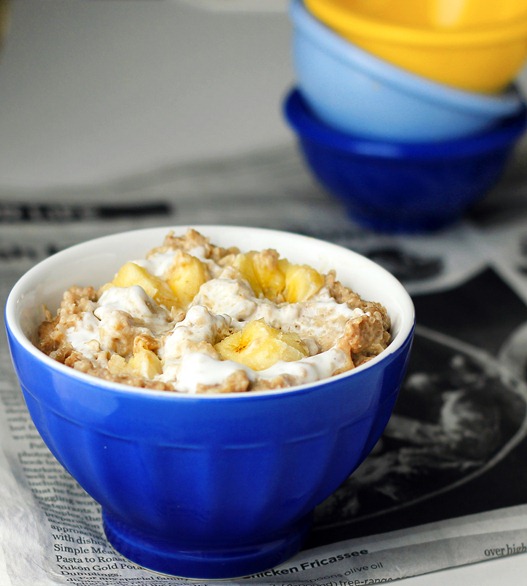 Ingredients
1/2 cup rolled oats
1 cup milk of choice
1/4 tsp salt
1/2 a ripe banana
1-2 tbsp peanut butter OR allergy-friendly alternative
1/4 tsp pure vanilla extract
sweetener of choice, to taste
optional: chocolate chips
Instructions
Cook the oats, salt, and milk (either on the stove or in the microwave). Meanwhile, blend the pb and banana. Then add your vanilla, sweetener, and 1/2 of the cooked oats to the blender (I used a Magic Bullet) and re-blend. Stir in the rest of the oats. You can blend all the oats if you prefer, but I like the chewiness of leaving some un-blended.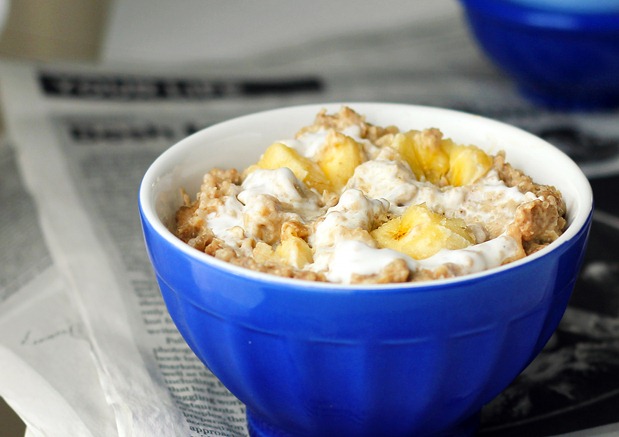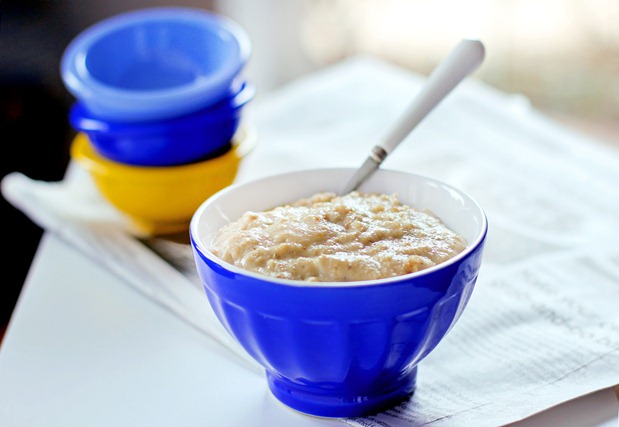 Are you comfortable speaking in front of a group?
Or do you dread giving public presentations? Have you ever acted in a play or been on tv? I always loved giving class presentations and speeches in school, so I probably would've enjoyed acting. Unfortunately, I was too busy with soccer and tennis to join the drama club. As for the upcoming tv story, I am nervous about one thing (which might sound silly and superficial): what to wear. I'm clueless about fashion. Any tips?? Please send them my way!
Side note: I updated the Chocolate-Covered Katie Press Page.