It's hummus.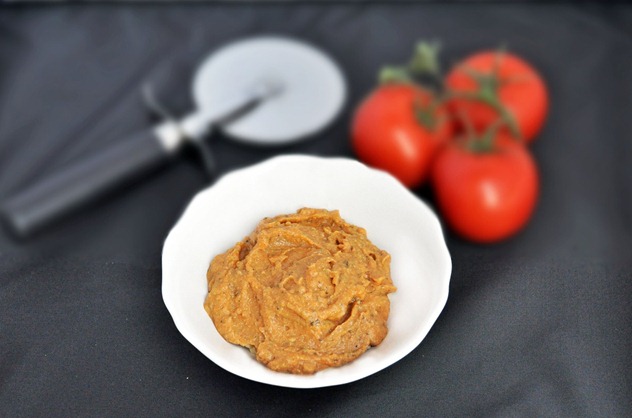 But it tastes like pizza.
This initially started out as regular hummus. I'd never made my own hummus before, so I trusted a recipe from Vegnews. It was easy enough to make, but the finished product tasted quite bland.
In an effort to jazz up the flavor, I turned to Hunts (as I often do when a recipe needs a flavor boost).  And then, little by little, plain-jane hummus morphed into…
Super Pizza Hummus!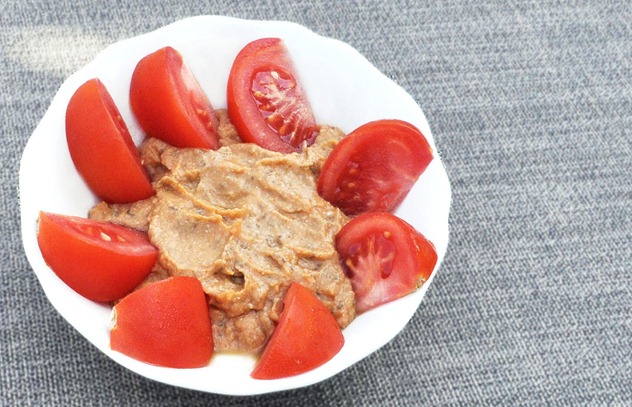 With super powers.
Maybe it needs a theme song… Anyone want to work on that?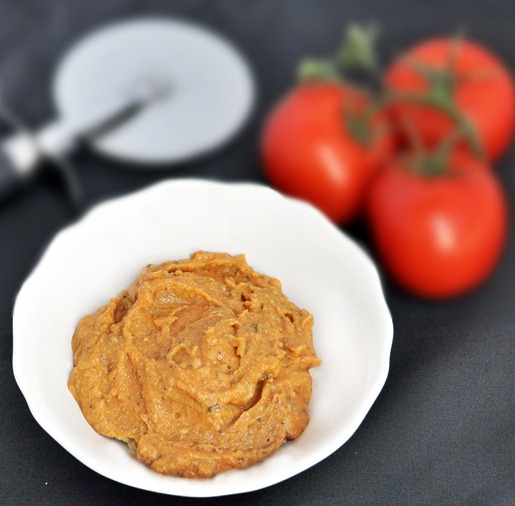 Melty Pizza Hummus
(gluten-free)
Found here: Healthy Recipes with Beans
1/2 cup cooked garbanzo beans (drained) (75g)
2-4 tbsp nutritional yeast
heaping 1/2 tsp dry basil
heaping 1/8 tsp salt
1/4 cup plus 2 tbsp basil-and-garlic tomato sauce (90g) (Or plain tomato sauce, and add a little extra basil and garlic) (I used Hunts.)
1 tbsp olive oil (For a fat-free dip, you can omit. But you'll lose the richer the flavor.)
Combine all ingredients in a food processor and blend very well, until there are no chunks left. (I used a Cuisinart.) Scoop into a serving dish, and serve with chips, raw veggies, or whatever else strikes your fancy. Or use as a spread for sandwiches or toasted bread. (If you like your hummus cold, chill in the fridge before serving.) Fridged in a closed container, this'll keep at least a few days.
View Pizza Hummus Nutrition Facts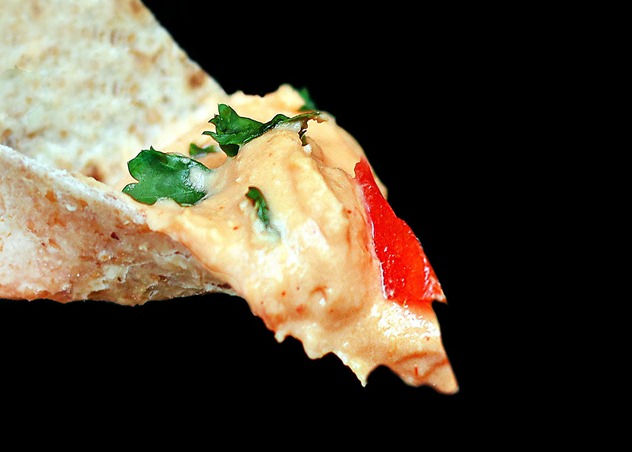 Do you like hummus?
Have you ever tried a flavored one? Oddly enough, the best hummus I've ever eaten was in Hong Kong. I was there for a varsity tennis tournament, and we stumbled upon this tiny Middle Eastern restaurant one night. Have you ever noticed some of the best food can be found in those hole-in-the-wall places?
Link of the Day: Crispy Baked Zucchini Fries