The return of the handsome men!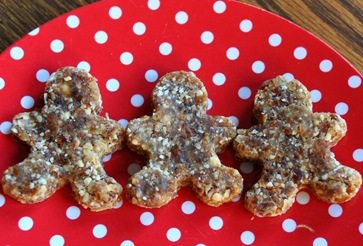 It felt so weird to be listening to Christmas music and making cookies when the weather outside was 80 degrees and I was wearing shorts! Texas weather is so strange. Tomorrow, it'll be back in the 30s.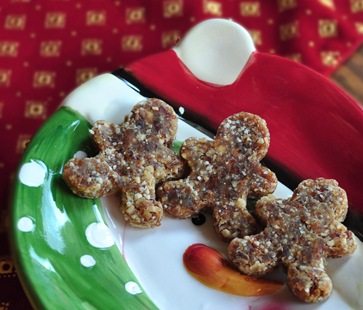 Because I have such a hard time making decisions, you get to see a lot of photos. Hey, but who would complain about seeing too many handsome-men photos???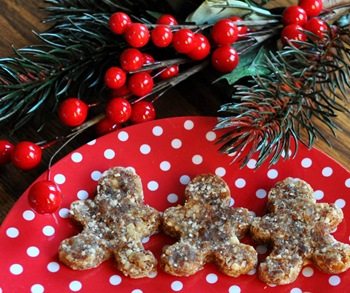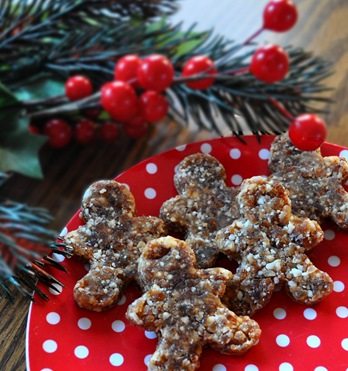 Raw Gingerbread Men and Ladies
Word of warning: This dough is so good that you might just want to eat it all out of the food processor/Magic Bullet and save yourself the trouble of forming handsome ginger guys.
120g dates (packed 3/4c) If unsure what dates to use, see Fudge Baby FAQ.
3 tbsp raw almonds
1/4 tsp ground ginger
1/4 tsp cinnamon
1/8 tsp nutmeg
1/16th tsp cloves
tiny pinch salt
1/4 to 1/2 tsp vanilla extract
Instructions: Blend, baby, blend.  Then form into people.  Or Christmas trees, reindeer, angels… Heck, why not go crazy making yourself a little Gingerbread World?
Changing subjects…
Remember Picture Day at school?
It was a big deal, right? Some random photographer got control over how you'd be remembered for years to come. (Thank goodness, at least, for Picture Re-take Day.) Luckily, with Christmas cards, I get to have a little (read: a lot) more control. 'Course, if we don't get them ordered and mailed out soon, it might turn into a Valentine's Day card!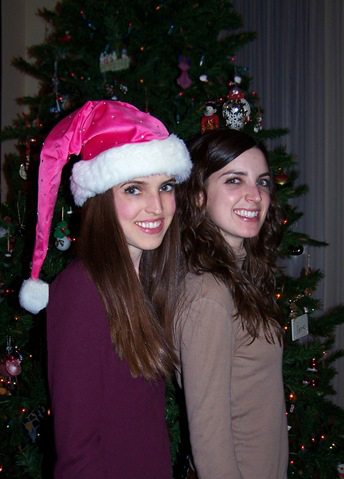 We narrowed it down to these two.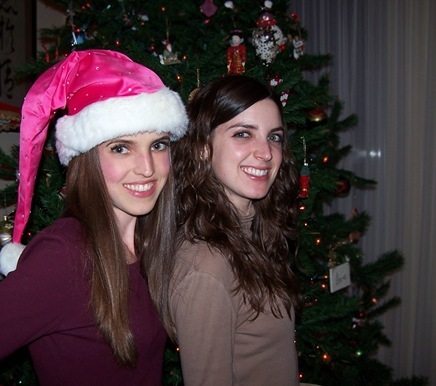 Above, CCK and the Mashed Potato Sister.
Poor dear; I am very sorry for your nickname. But you brought it upon yourself! Plus, I'm getting you back for all those years you called me 'Has. (Has came from Tejas, which somehow came from Tatie, which came from Katie. My sister is a strange one… but I love her!)