Can vegetables be addictive??
According to the October issue of Vegnews magazine, frying is the only cooking method that can make a vegetable addictive.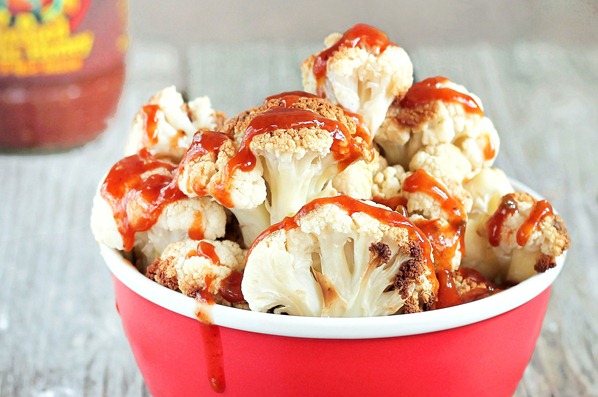 The writer's obviously never tried Cauliflower "Chicken" Nuggets.
My roommate has decided that recipe is her newest-favorite way to eat vegetables. On a recent trip to the grocery store, I found giant heads of cauliflower on sale for $1.99 each, so I turned them all into cauliflower "chicken" nuggets yesterday, and we couldn't stop eating them!
Yes, veggies can definitely be addictive.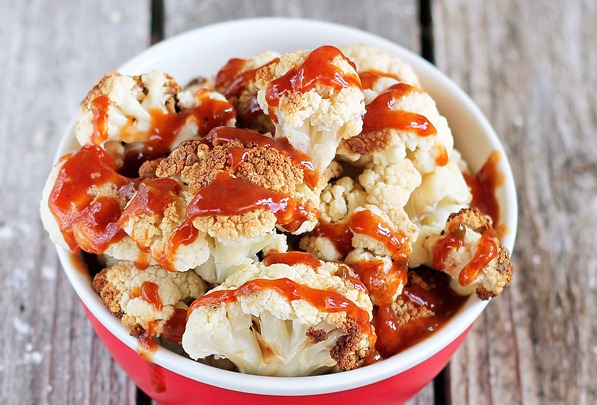 In a big, red bowl…
It's like KFC, only better!
And now, for your viewing pleasure, photos of the other veggie lovers in my life: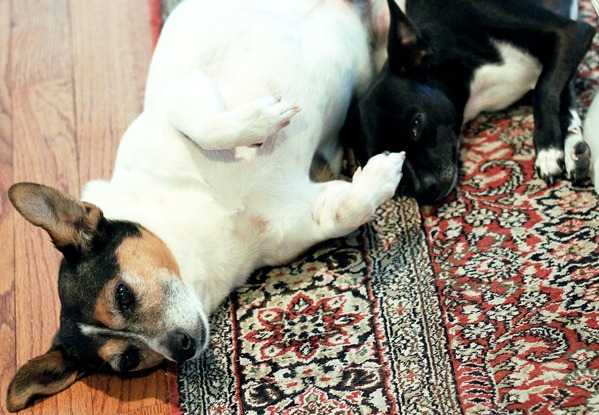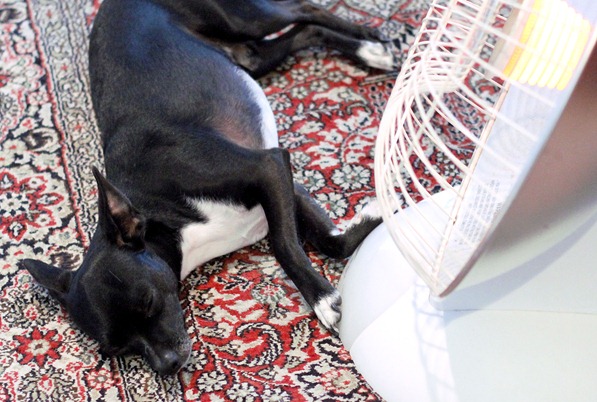 As it turns out, Batman was very well-named. At night he likes to burrow under the covers and sleep at the bottom of the bed. Like a bat in a dark cave… I don't know how he can breathe!
Question of the Day:
Are there any veggies you could eat all day long?
Roasted sweet potatoes? Raw carrot sticks? Or maybe you're even addicted to salad? Did you know there exists a surefire way to make any vegetables addictive?
Completely cover them in Crazy-Good Ranch Dressing.
I challenge any veggie-hater to just try and resist a plate of caramelized, roasted veggies covered in that addictive ranch dressing. Just try.
Tomorrow: cookies!!