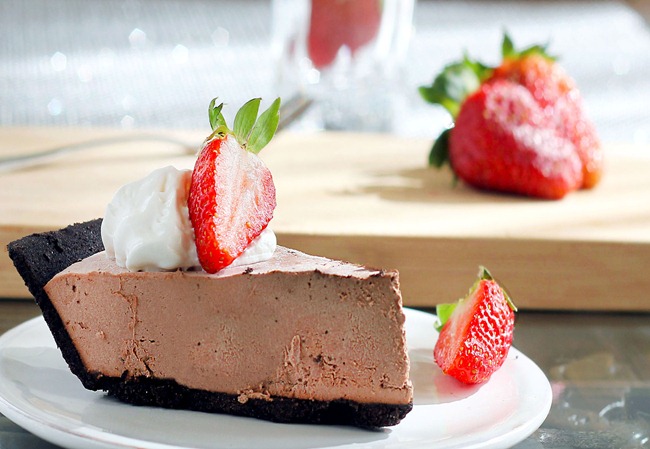 Are you in love yet?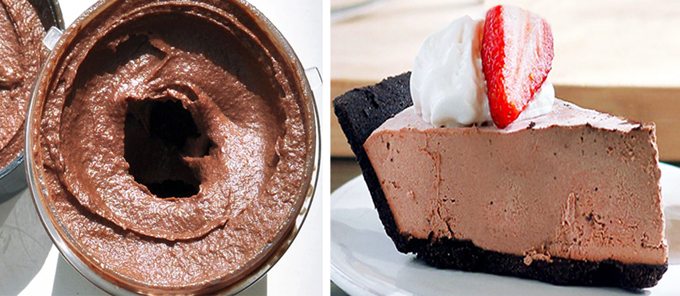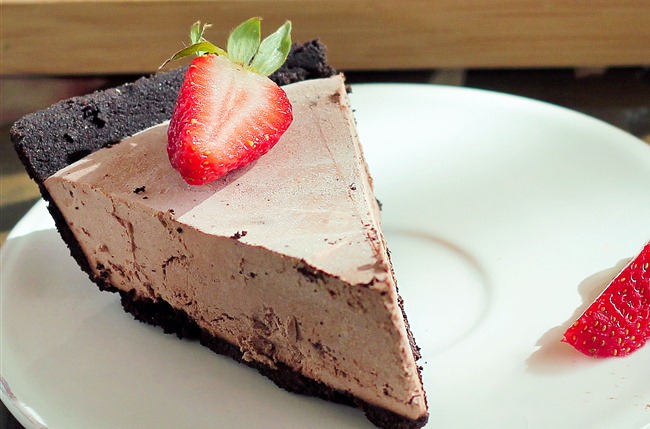 How about now?
Back when I was in high school, a few friends and I started a tradition of an annual "girls' night" on or around February 14th. Going off to different colleges forced us to skip a few years, and new friends are added as others move away, but we're still trying to keep up the tradition. This year, we met a few days before Valentine's Day, to accommodate the girls with boyfriends… or husbands. (Wow, I feel old.)
One girl supplied the nailpolish, another was in charge of movies. (We ended up watching my favorite: Love, Actually.) Someone else brought wine (red, of course), and it was my job to bring the dessert.
(Surprised?)
Wanting to make something fun and fancy, I decided on pie—chocolate truffle pie. I just kept adding ingredients to the vita-mix, tasting as I went along (best part!). Here was the final, delicious result: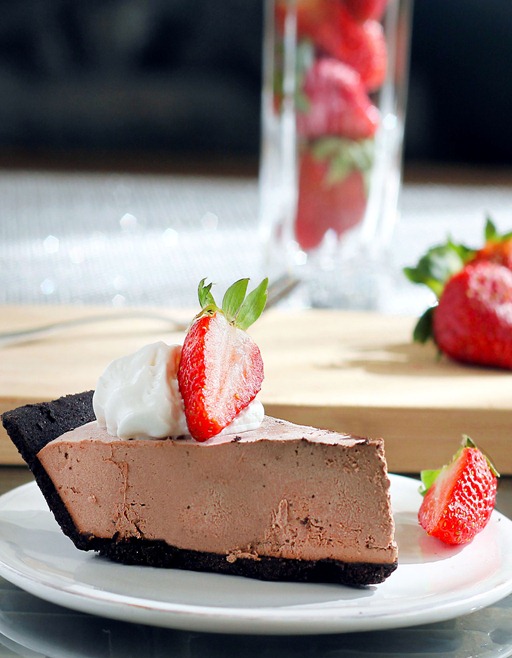 Chocolate Strawberry Truffle Pie
Ingredients
2 1/2

cups

strawberries, or berries of choice

(250g)

1/4

cup

cocoa powder

2

tbsp

dutch or additional regular cocoa powder

1 1/2

cup

raw cashews or macadamia nuts

1/2

tbsp

pure vanilla extract

1/3

cup

virgin coconut oil

1/3

cup

agave or pure maple syrup,

or 1/8 tsp uncut stevia

1/8

tsp

salt
Instructions
In a bowl, cover the cashews with water and let sit at least 4 hours. Then drain and pat dry. Combine all ingredients in a Vita-Mix or high-powered blender or food processor. Only if using stevia, add 4 tablespoons water. Blend until a super-smooth texture is achieved. Taste and add more sweetener until desired taste is reached. Pour into a prepared pie crust (see below the next photo for a crust recommendation), and freeze.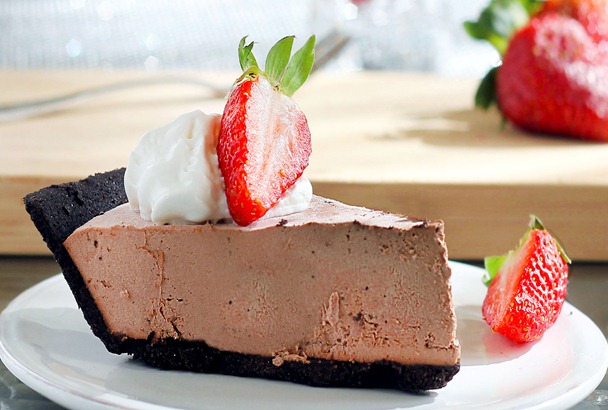 (That's not actually the hot chocolate crust in the photo. I ran out of time to make a homemade crust before the party. But if I'd had time, I would've made the hot chocolate one… An excuse to make this pie again!)
If you can't have nuts, try this recipe: Nut-Free Chocolate Silk Pie.
(I've included the above link because I know many of my readers have nut allergies, and I'm sure people are going to ask!)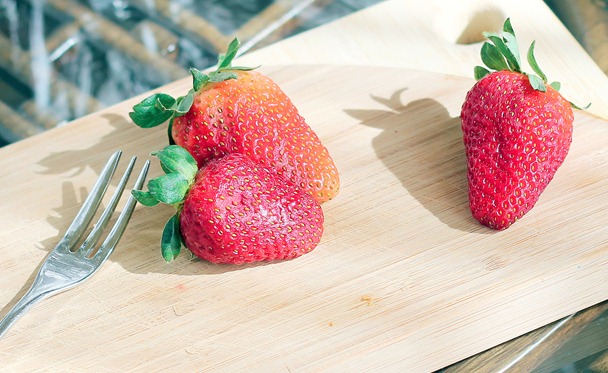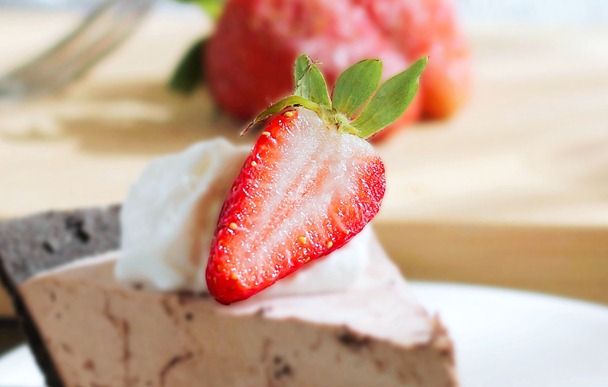 What do you think of raw desserts?
Although I seriously doubt I'll ever become a raw foodist, some of my favorite desserts are raw: my fudge babies, mint-chocolate milkshakes, chocolate-raspberry cake, coconut cream pie…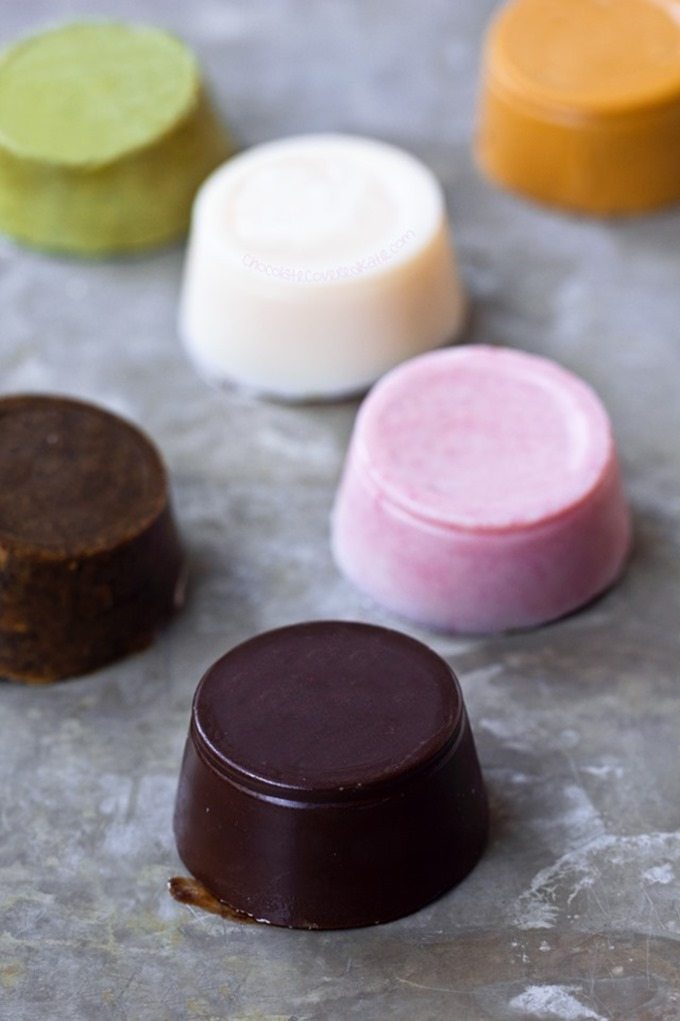 I have an entire recipe category: Over 100 Healthy Raw Dessert Recipes.