If a banana hammock kingdom exists (scary thought…), blog reader Priscilla should be queen! Are you ready for the Holy Grail of Banana Hammocks?  I can assure you that you're not. Here it is anyway.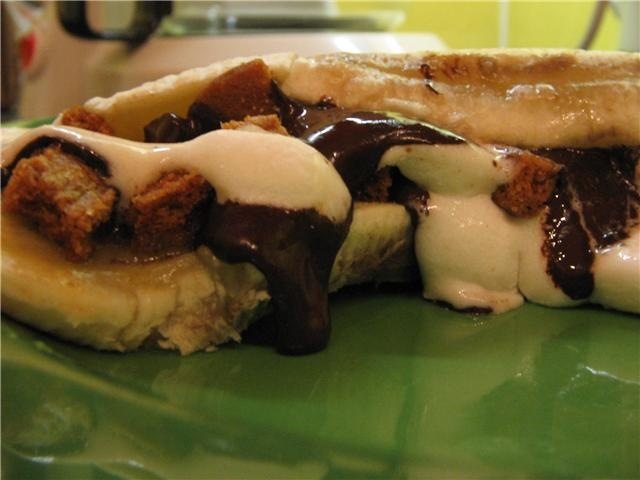 Does she define the word "genius" or what?
Priscilla stuffed her banana hammock with marshmallows (vegans can use Ricemallow Cream, Smuckers, or vegan marshmallows), dark chocolate, and a speculoos cookie.  Then she took her brilliance a step further and used the Melted Banana Trick.