Humph, I don't know.  At this moment, there is no love between me and the bees.
Well, a few days ago, a new running buddy decided to join me. But this so-called "buddy" isn't someone with whom I ever wish to run again. I was on my way home, happily running under the shade of the trees, when suddenly I felt this horrible pain in my shoulder. Apparently a bee had run right into me (or I ran into him?)! It was definitely a full-on sprint the rest of the way home!
This?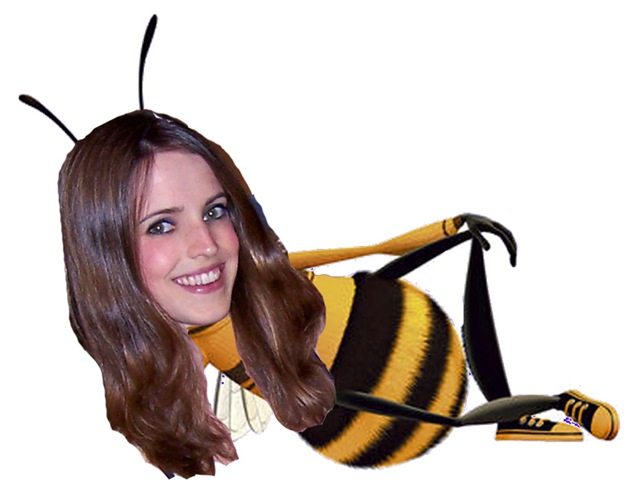 No. More like this: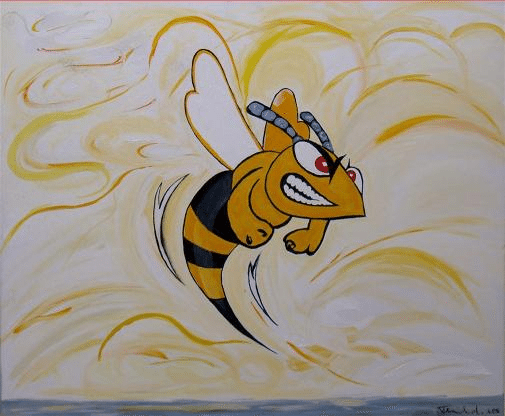 Makes those thieving seagulls seem like angels… but why does nature keep attacking me?!
As for the question posed in my title…
I'm unsure where I stand on the "veganism and honey" issue.  More bugs probably die in the making of my organic kale or broccoli!  So I don't go out of my way to eat foods with honey, but I also won't flip out if I happen to consume it accidentally.
(P.S. When I got home, I discovered there was no stinger in my arm, therefore it was probably not a bee who stung me, but a wasp or hornet.  Bees leave stingers; wasps and hornets apparently do not.  So it seems there's no need to hate bees after all.)