Do you ever plan your dream wedding?
Really, I don't need a big wedding affair that costs tons of money. Just as long as I'm with the man I love… oh, and as long as there's chocolate involved.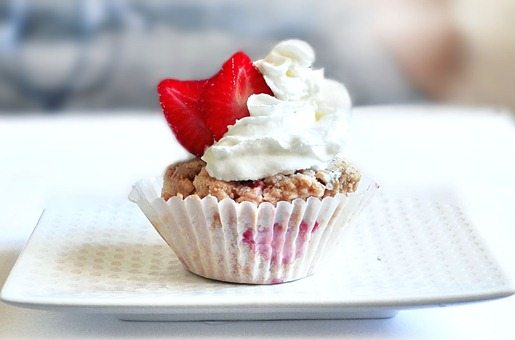 And maybe some cute and festive Strawberry Shortcakes.
Vegan at a Wedding
One of the reasons weddings are on my mind is that my old college roomie just got married. It's so weird, seeing my friends—people my age—getting married. Makes me feel like perhaps I should be thinking about marriage too… No, never mind! I'm still young. There's plenty of time to be married! 🙂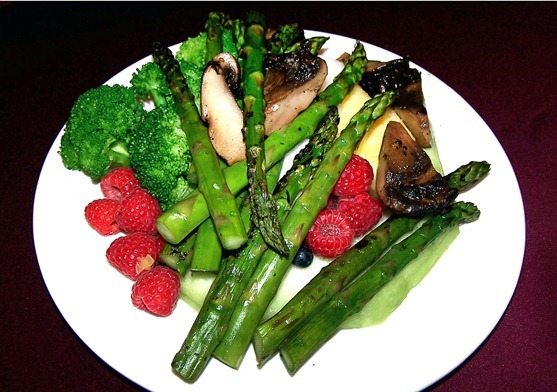 For my wedding-survival tips and tricks, see: Wedding on a Special Diet.
As it turned out, the venue was well-equipped with vegan fare. Above is my first plate: balsamic portabella mushrooms and roasted asparagus, steamed broccoli, and fresh fruit. I also had a plate with hummus and whole-wheat flatbread. And then another veggie dish. The asparagus and raspberries were so good!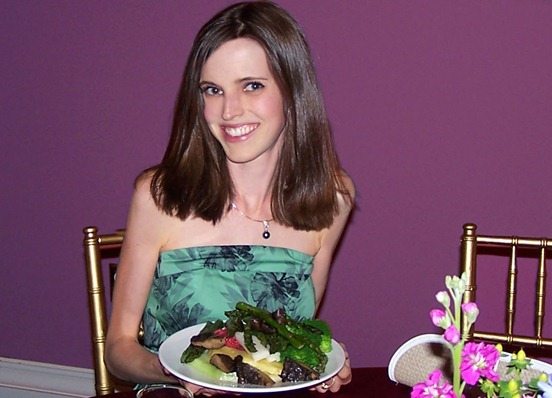 Above, with my second veggie dish. This one also had jicama, which I finally learned to say correctly: it's pronounced hi-ca-ma. Like hiccups!
What would be your dream proposal? Or, how did your significant other (or you) propose?
Mine: He writes out "Will you marry me" in chocolate syrup.
Or maybe he stuffs the ring inside a chocolate cupcake. Heck, forget the ring. I'll just take the chocolate. What's so great about diamonds anyway?