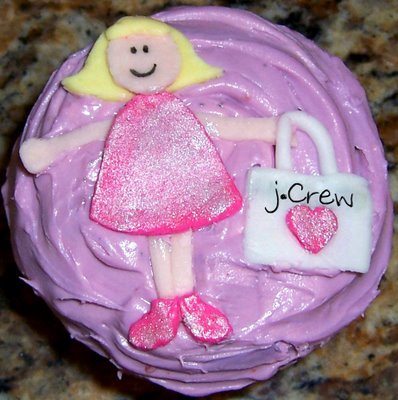 Sadly, I did NOT make a giant cupcake… but it was a good guess!
Honestly, who doesn't like cupcakes? Even my burliest of guy friends have decided there's no better food to wash down with a beer than a pretty pink cupcake. Decorating cupcakes can be quite time-consuming, though. The last time I made some, I ran out of time, and therefore only brought nine to the party. But rather than throw the other three out (*Gasp* Sacrilege!), I popped 'em into the freezer to use later…
…Welcome to later! When my friend (who is a self-professed shopaholic) turned 21, I knew exactly what to give her as part of her present– a personalized cupcake.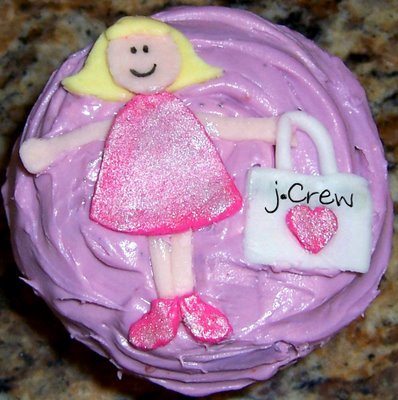 The whole thing is edible, right down to the glitter… however, my friend was very reluctant to eat it; she told me she wanted to keep it forever. (Once she did break down and eat it, she said it was delicious. So if you were curious, the vanilla cupcakes from Vegan Cupcakes take over the World freeze quite well.)
Because I didn't feel pressured to churn out twelve or more perfectly-decorated cupcakes, I was able to take my time and enjoy creating the one. I see many personalized cupcakes in my future! Perhaps I'll even go into business as a "Personalized Cupcake-Decorator"… hehe put that college education to good use!