This homemade vegan brownies recipe is soft, rich, fudgy, dangerously chocolatey… and surprisingly vegan!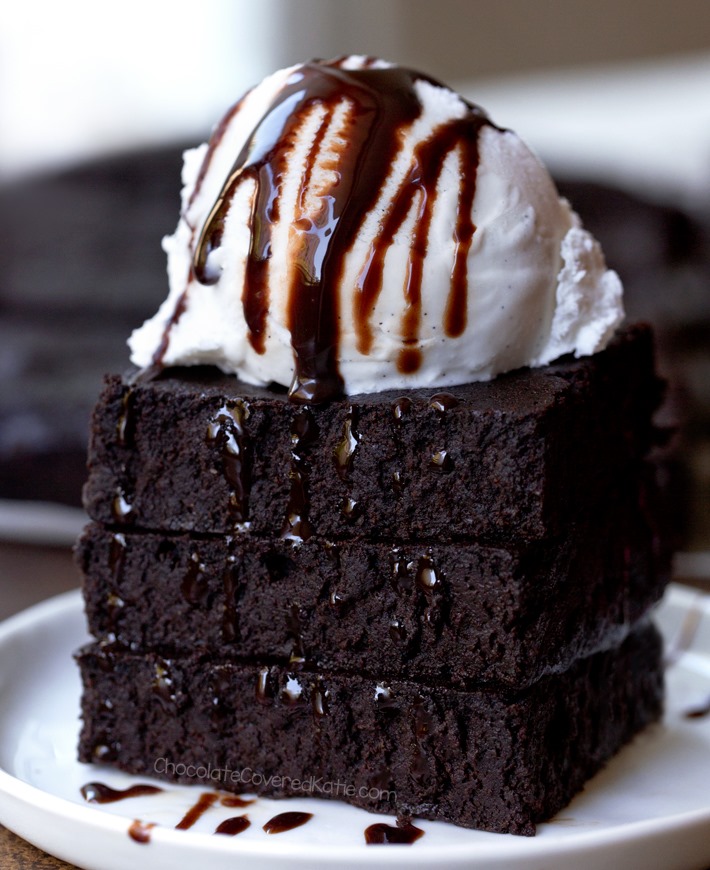 The Best Vegan Brownies
NO black beans
NO flaxmeal
NO coconut flour
NO tofu
NO dates
I do love brownie recipes that contain the ingredients listed above, and my Sweet Potato Brownies are super popular with readers…
But sometimes what you're craving is a basic homemade brownie recipe with simple ingredients and nothing you'd need to order on Amazon or make a special trip out to Whole Foods to find.
Sometimes what you're craving is the brownies you remember from childhood, just with better-for-you ingredients so you can indulge more often.
For those occasions, this is the quintessential "no frills" best vegan brownie recipe, with the stamp of approval from even hardcore carnivores.
You May Also Like: Keto Brownie Bombs – Just 4 Ingredients
Above – watch the video of how to make vegan brownies

Can You Make Brownies Without Eggs?
The biggest challenge with vegan brownies is binding them together and adding moisture without the use of eggs.
Many of the vegan brownie recipes on the internet call for flax eggs or ground chia seeds as an egg substitute or use tofu to add moisture.
While these ingredients do work wonders in vegan baking, and while I highly recommend you try them out sometime if you haven't already, not everyone has flaxmeal or chia seeds on hand when they're asked to make a last-minute dessert for a party or perhaps for a vegan friend.
Having already done the flaxmeal thing, this time I wanted to come up with a recipe that used only pantry staple ingredients and—of course—still yielded fudgy, moist, and sinfully rich chocolate brownies.
If you do feel adventurous, be sure to try the Black Bean Brownies at some point.
They are the hands-down #1 most popular recipe I've ever published, with over 3,000 reviews and 5 million shares across social media.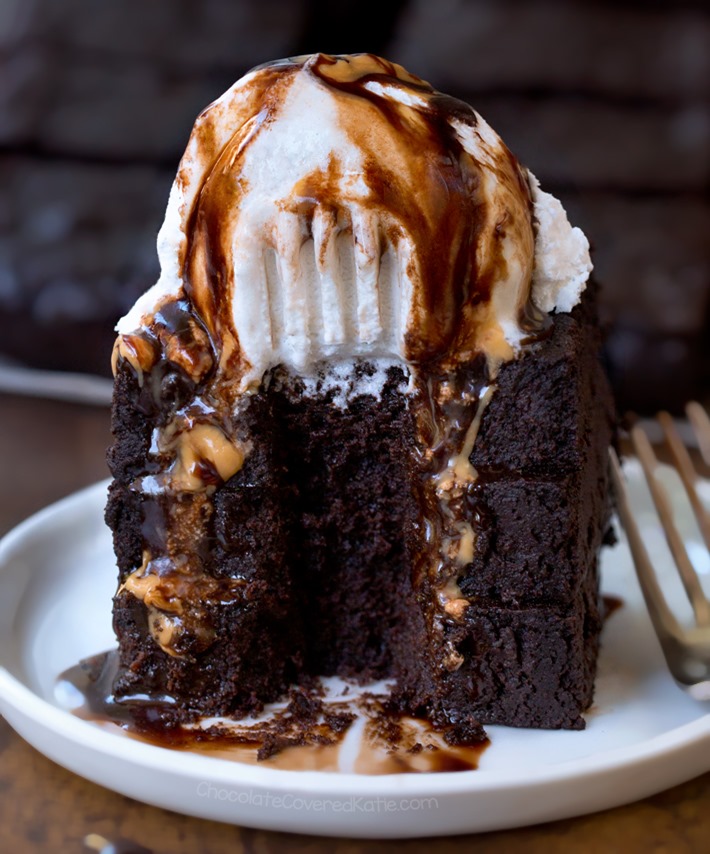 More Vegan Brownie Recipes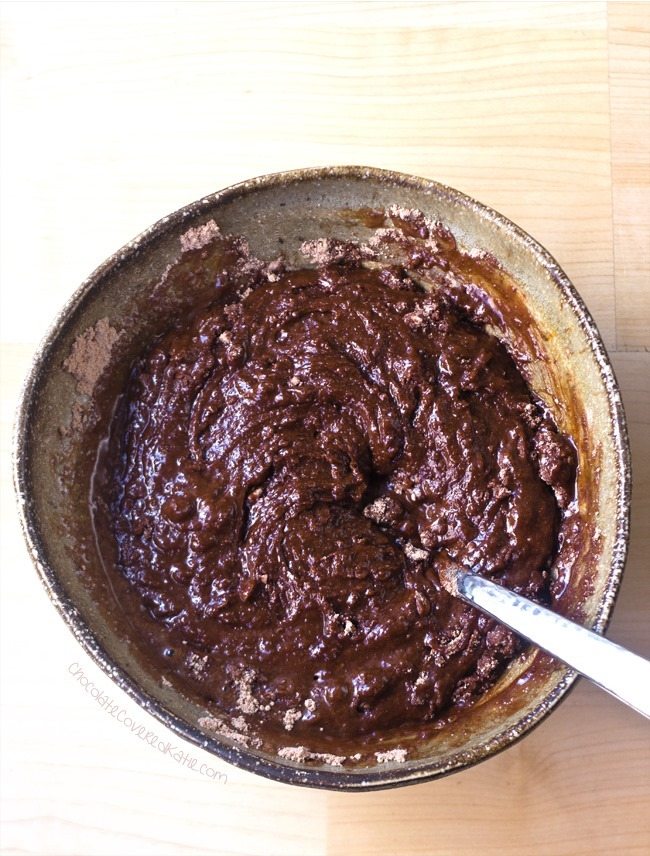 (Maybe forget brownies… I just want to eat the brownie batter!)

How To Make Vegan Brownies
To start out, I brainstormed all of the ingredients I could think of that can bind baked goods together in recipes.
The list included items like banana and tofu; but I've been blogging long enough to know both of those ingredients are very polarizing, with hundreds of readers sure to ask about substitutes.
Then I thought of cornstarch. I knew I'd have to be careful with it. Too much, and the brownies would turn out gummy and dense. Too little, and they'd fall apart.
Or would it even work at all???
There was only one way to find out…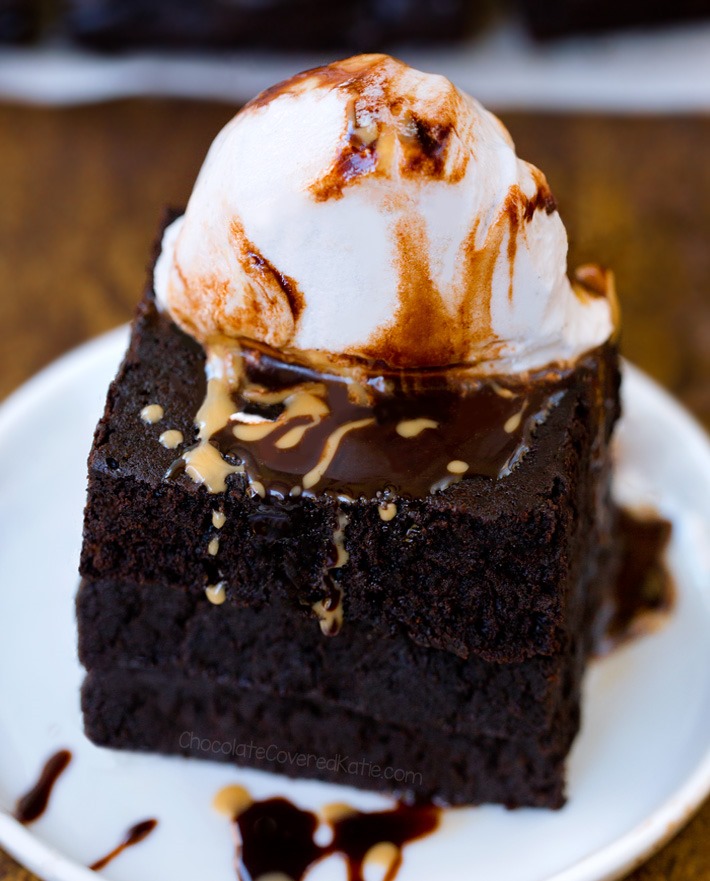 Not only did they work, they turned out so fabulously rich and delicious that I felt completely comfortable serving them to non-vegan guests, and the first tray did not last long at all.
These brownies don't mess around – they are the real deal.
Can vegans eat brownies?
The answer is a definitive absolutely YES!


Vegan Brownies
These homemade chocolate vegan brownies are easy to make with pantry staple ingredients.
Ingredients
1

cup

+ 2 tbsp milk of choice

1/2

cup

+ 3 tbsp oil

1

tbsp

pure vanilla extract

1

cup

spelt,

white, or ap gf flour

1

cup

unsweetened cocoa powder

1/4

tsp

+ 1/8 tsp salt

1/2

tsp

baking powder

1/2

cup

brown sugar,

unrefined if desired

1/3

cup

white sugar,

unrefined if desired, OR stevia baking blend

2

tbsp

cornstarch,

or ground flax

2/3

cup

mini chocolate chips

optional
Instructions
Whisk the first 3 ingredients, then set aside. (If using flax, whisk it in as well.) Preheat oven to 330F. Grease a 9×13 pan (or 8×8 for thick brownies), or line with parchment paper, and set aside. In a large mixing bowl, thoroughly combine all dry ingredients. Stir wet into dry. Pour into the pan. Smooth down. Bake 16 minutes, or 24 in 8×8. The brownies will look a little underdone when they come out, but that's okay! Refrigerate – they start to firm up after a few hours and are nice and cut-able by the next day, and the taste is much better the next day as well. Store in the refrigerator for up to 4 days, or freeze.

Frost with frosting of choice or the following recipe: 1/2 cup cocoa powder, 2 tbsp pure maple syrup or agave, and 1/2 cup virgin coconut oil, melted. Stir ingredients together to form a thin sauce. Spread over the brownies, and refrigerate or freeze 20 minutes to set.

View Nutrition Facts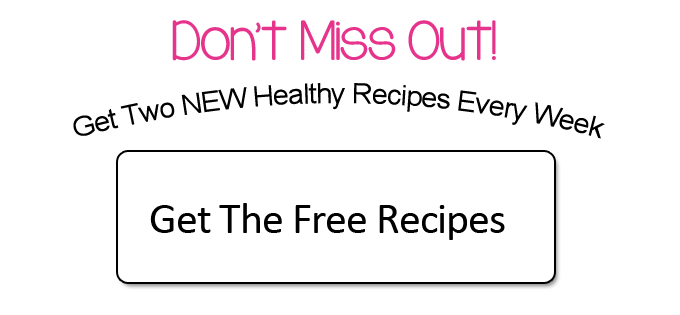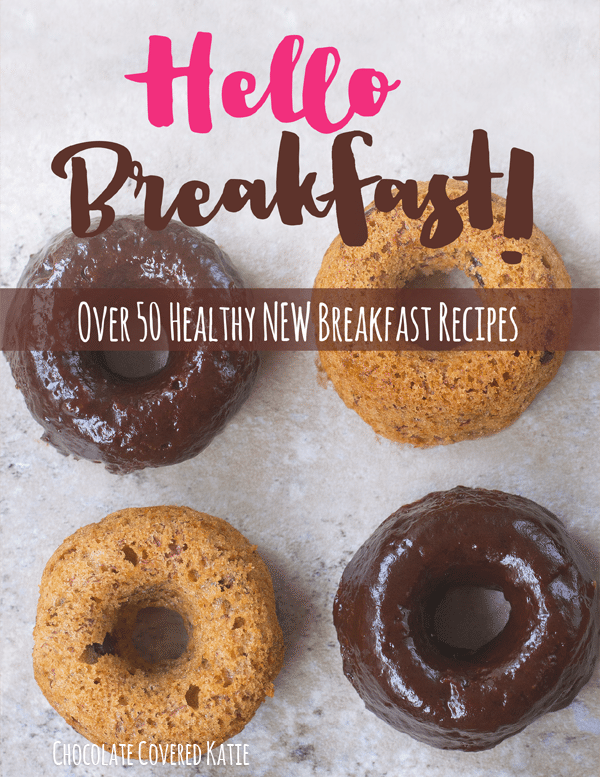 More Healthy Vegan Recipes: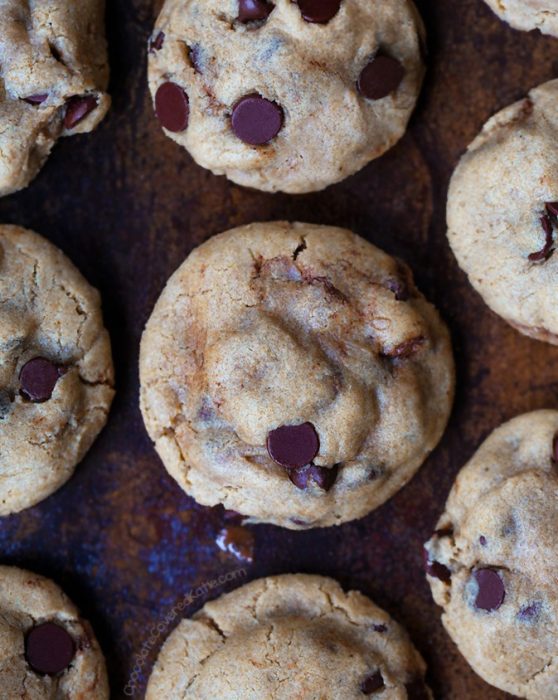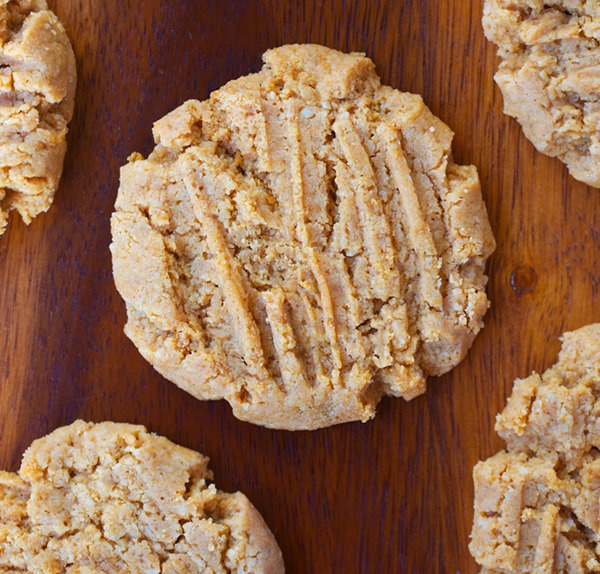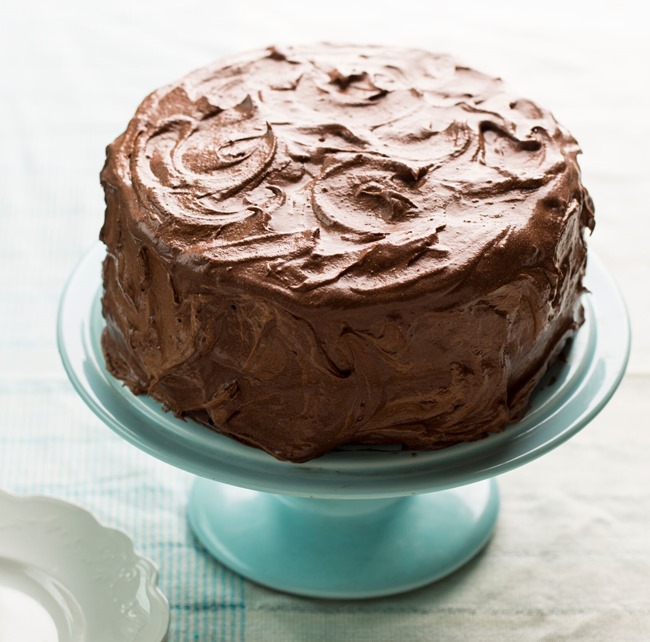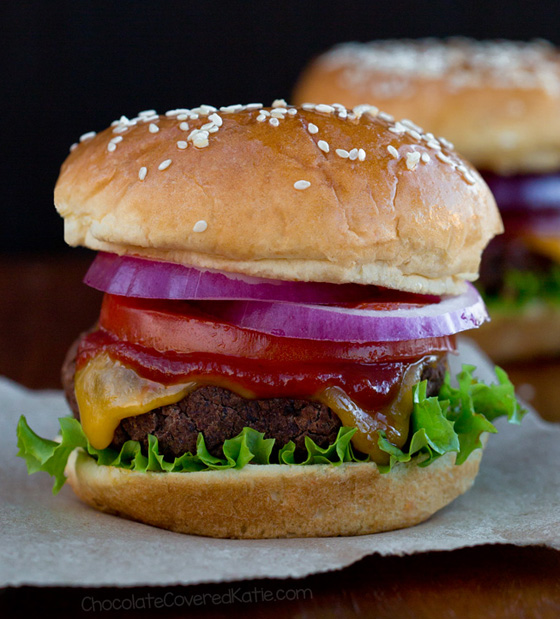 (Reader Favorite Recipe)