Starbucks is Mean.
They are always tempting me with those big, fat blueberry muffins, but the muffins aren't vegan. Eh, store-bought pastries often look better than they taste, anyway. Luckily I have my own muffin-esque recipe that is insanely-delicious, not to mention healthier than the Starbucks pastries: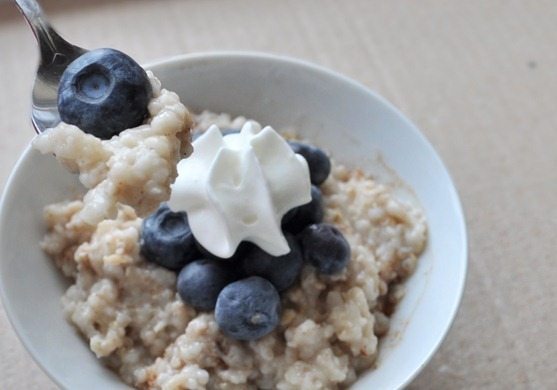 It's everything you'd want from a warm blueberry muffin. However, I should cut the Bucks a break. After all, they do sell vegan Frappuccinos now. First step Frappuccinos, second step blueberry muffins. (Props to anyone who picked up on the Miss Congeniality reference.)
Blueberry Muffin in a Bowl
(See "Variations" below for flavors!)
1/8 to 1/4 cup nondairy creamer (I use Silk)
1 serving cooked bulgur or oatmeal (See: How to Cook Bulgur)
sweetener of choice, to taste
1/4 tsp pure vanilla extract
fresh or frozen blueberries, post-blending
Make sure to cook your bulgur or oats with salt. (I use 1/4 tsp, and it's important to put this in before cooking the grains.) Once cooked, put the bulgur or oats in your blending gadget, such as a Magic Bullet short cup. Add everything else (except berries) and blend! Now add in some frozen blueberries, or any other fruit, nut butters, chocolate chips, etc.
Variations I've tried:
1. Strawberry Shortcake (add frozen strawberries pre-blending)
2. Chocolate Cream Pie (see optional ingredient, above)
3. Cinnamon-Raisin (add cinnamon and raisins, post-blending)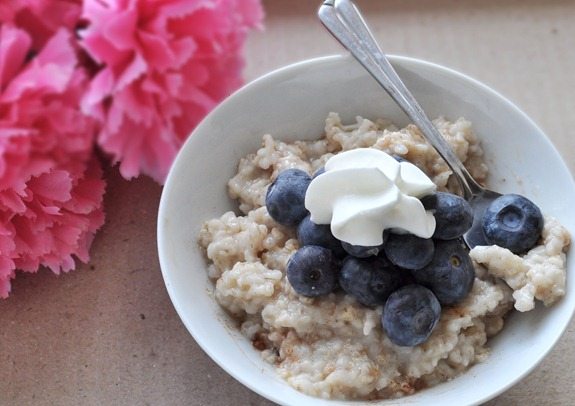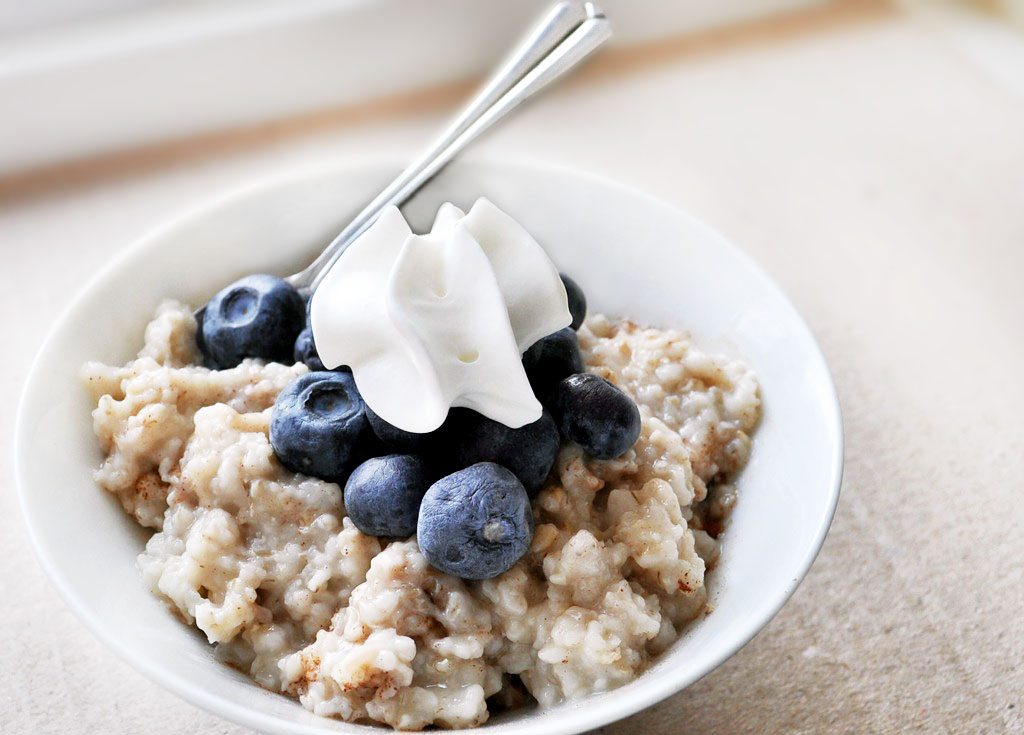 On a cold day, nothing's better than a blueberry muffin in a bowl. Except… a blueberry muffin in a bowl that you don't have to leave your house to buy.
Question of the Day:
Do you like Starbucks?
People seem to be very passionate about Starbucks. They either love it (Fun coffee drinks! Passion Tea!) or hate it (Over-priced! They're everywhere!). The company has multiple facebook fan pages, but there's also an entire website, ihatestarbucks.com, dedicated to all things anti-Starbucks. In any case, I owe Starbucks for a lot of good memories. In high school, it was the place to hang out. Oftentimes, we wouldn't even buy anything. (Horrible of us… and now I'm wondering why they didn't ever make us leave!)