Want some Sodium with your MSG?

In terms of gastronomy, Americans can learn a lot from the Chinese. The traditional Chinese diet consists mainly of unprocessed foods, with an emphasis on the veggies. Meat is used sparingly, and they consume very little dairy. Unfortunately, what we call "Chinese" food—overflowing with MSG, sodium, and oil—hardly resembles true Chinese fare.  The entire time I lived in China, I saw not one mention of general tso's chicken, orange sesame beef, or deep-fried crab rangoon.
Yesterday, I was hit with a Chinese-food craving. But rather than run to my nearest Wok-n-Roll (where everything is deep-fried and nothing is vegan), I decided to make my own. Later, I made my own dessert as well. It wasn't Chinese in the slightest: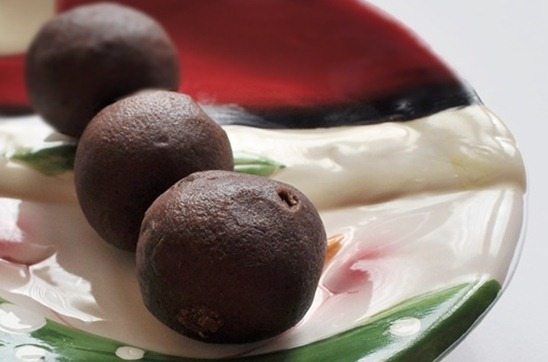 Gingerbread Cookie Dough Balls
Then again, fortune cookies aren't really Chinese, either. In actuality, these cookies hail from San Francisco! And my lunch, a few hours earlier? It hailed from Texas: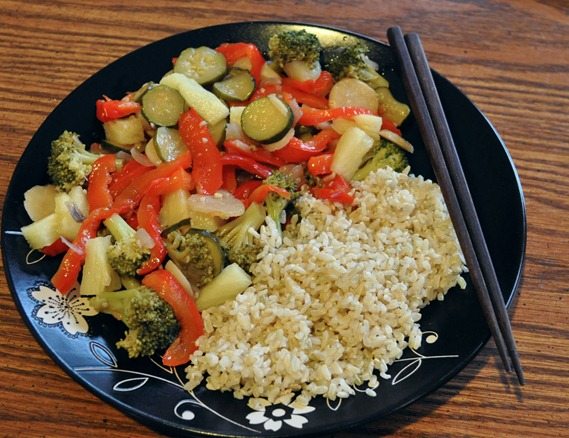 CCK Ginger Stir Fry
(I didn't measure anything, so I'll just give you the gist)
Broccoli
Red Peppers
Zucchini
Onion
Pineapple
Water Chestnuts
Tamari, Garlic, and Fresh Ginger (or dry)
You can also add cashews!
Steam broccoli in a covered wok (with a little water), until it turns bright green. Add other ingredients (except pineapple) and stir-fry. (You could also add a little sweetener if desired, and if you want a thicker "sauce" heat the soy sauce in a little dish, then mix with cornstarch.) At the very end, add the pineapple. As seems to be the case with most ethnic foods, this tastes better the day after it's cooked.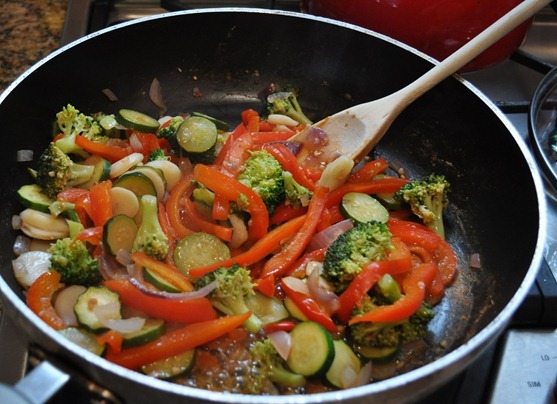 Can't have a Chinese meal without rice, right?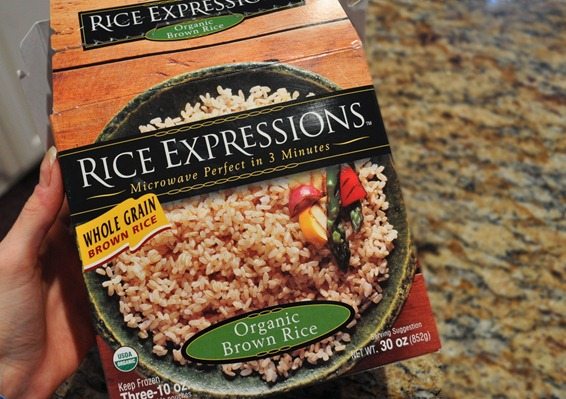 I took the lazy route and pulled this box from my freezer, where it'd been forgotten for months. Usually, I'm not a rice girl. But every now and then, my cravings surprise me. Today, they said, "Eat rice!" So I did.
I ate my pseudo-Chinese with chopsticks.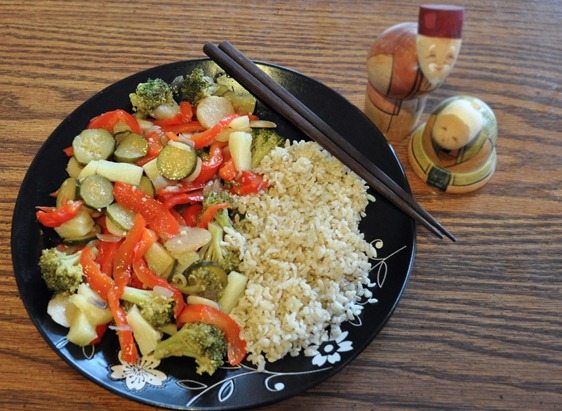 Grandma and Grandpa (or, rather, Obaasan and Ojiisan) joined the luncheon. Continuing with the theme of the post, they're not Chinese either; we bought them in Japan!
What are your favorite Chinese Foods?
And do you ever make your own stir fries, fried rice, or other Chinese fare?
Writing this post reminded me about my Healthier Lo Mein. I haven't made it in ages! Other American-Chinese dishes I like to make include fried rice (or bulgur) and the ubiquitous stir fry. Also, does anyone else love water chestnuts? I do, but I always forget to cook with them!