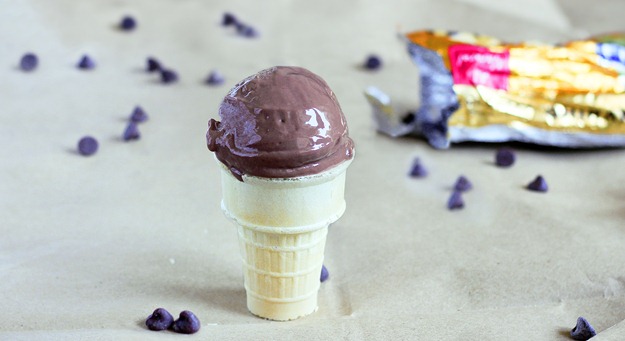 It's like summer on a cone.
I got the idea for brownie fro-yo after making the Brownie Batter Dip. That's actually how I come up with many of my recipe ideas: think of a particular flavor, then brainstorm every possible dessert that could work for said flavor. In other words: don't be surprised if you someday see brownie batter cheesecake on my blog!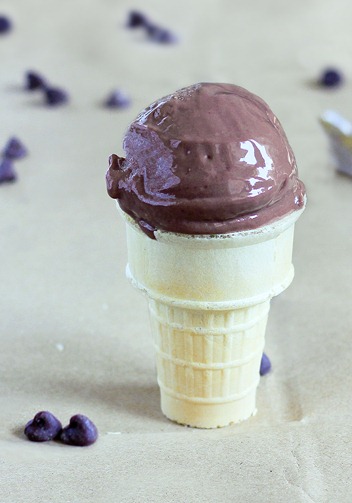 Brownie Batter Frozen Yogurt
Adapted from here: How to make frozen yogurt.
3 cups plain or vanilla yogurt of choice (I used Silk soy yogurt. I obviously can't vouch for all brands, but I'm sure many other brands will work.)
1/4 cup plus 1 tbsp cocoa powder (Or try dutch cocoa for even more of a "brownie" flavor.)
1/8 tsp baking soda
a little over 1/4 tsp salt
1 tbsp pure vanilla extract
3-4 tbsp xylitol or sugar (or more to taste, depending on the yogurt you use. Remember that the frozen result will be less sweet than the initial batter.)
1/16 tsp pure stevia, or 2 tbsp brown sugar (or 2 nunaturals packets)
optional: handful of chocolate chips
Combine all ingredients in a large bowl, and stir until completely combined. Transfer to an ice-cream maker (If you don't have one, see nutrition link below.) Important note: Be sure that you like the taste of the particular yogurt you're using. A few of my friends thought this recipe had a strange taste, but it turns out they just didn't like the Silk yogurt!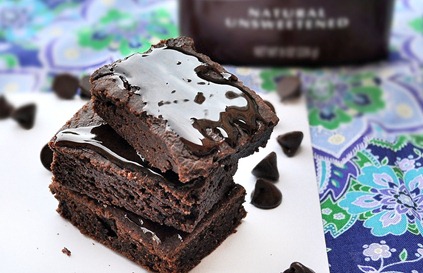 For ultimate brownie ice cream:
Crumble into the prepared batter: Healthy Fudge Brownies.