I had fun with lunch yesterday: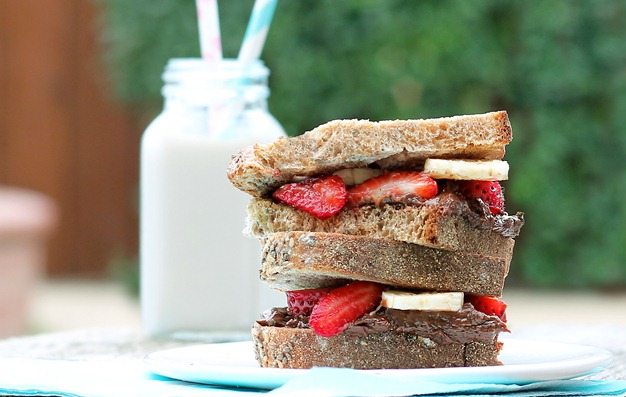 A Banana-Split Sandwich!
With fresh strawberries and homemade Chocolate Banana Butter.
The chocolate took the sandwich over the top and reminded me of eating frosting. A frosting sandwich for lunch…? I know it sounds strange, and I won't go as far as to say it tasted exactly like a banana-split sundae, but this sandwich was pretty darn awesome!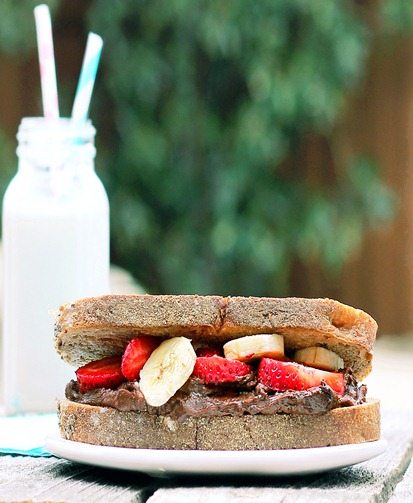 After lunch, I took Henry and Batman to the dog park for some exercise. It was Batman's first time, and he won't be going back. 😕 He growled and snapped at all the other dogs, and I finally left Henry under the care of a friend while I walked Batman around the outside of the park, alone.
Henry didn't seem to mind. He even found a look-alike friend: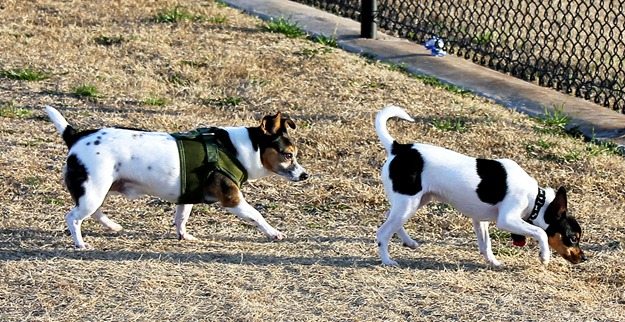 And he ran around and around in circles with this Chihuahua: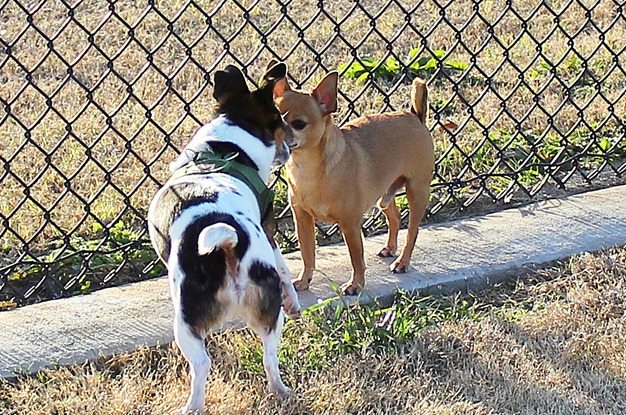 Henry is the sweetest dog alive. He really is. I'm forever grateful I happened to be in Petsmart on the day he was up for adoption.
Link of the Day: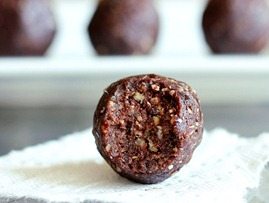 ……….German-Chocolate Fudge Bites
Tomorrow is National German Chocolate Cake Day. I never seem to know about these national days until they're over, so this time I thought I'd be early :).
Question of the Day:
If you have pets, do they get along with other animals?
Batman adores Henry, so I was shocked (and really embarrassed) when he started snapping at the other dogs. I'm sure it was out of fear, but does anyone know how to teach him to be nice?