Homemade Frozen Yogurt – creamy, dreamy, and so easy to make!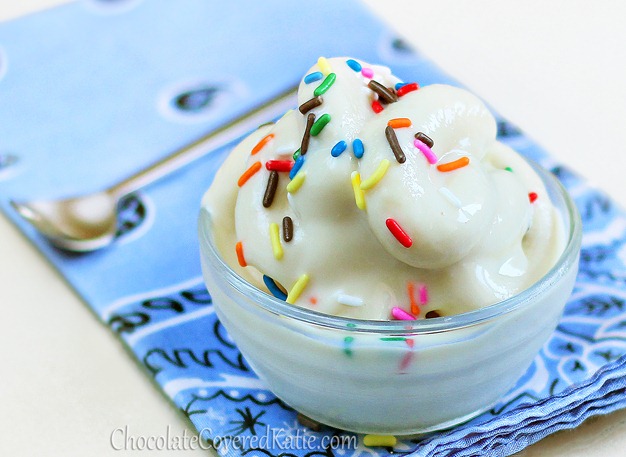 Just 2 ingredients to homemade frozen yogurt!
And the BEST part is that you can customize the base for almost any flavor. Strawberry frozen yogurt, chocolate frozen yogurt, peanut butter frozen yogurt (my personal favorite), mocha java chip frozen yogurt, cake batter frozen yogurt… You might already have the ingredients needed to make this homemade frozen yogurt right now.
Yes, right now – even though it's currently 9 in the morning.
Who says you can't eat frozen yogurt for breakfast? I mean, you can eat regular yogurt for breakfast and not turn any heads. So breakfast frozen yogurt should totally be a thing! But I digress.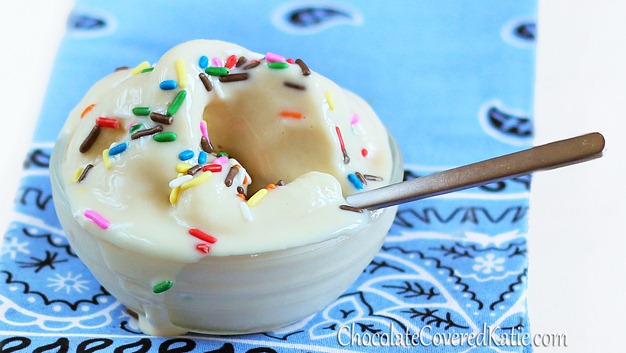 I'm melting!
Oh what a world, what a world…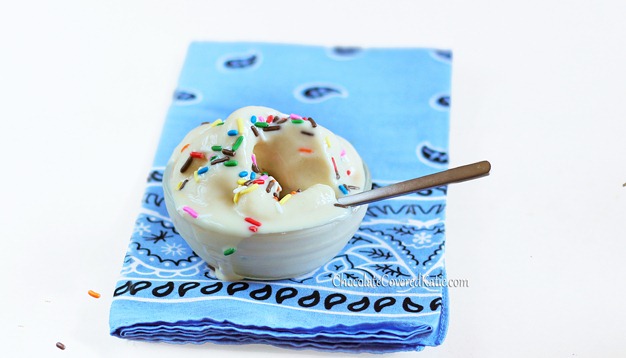 Above, the inevitable hazards of a frozen yogurt photoshoot.

Homemade Frozen Yogurt Recipe
Homemade Frozen Yogurt
Print This Recipe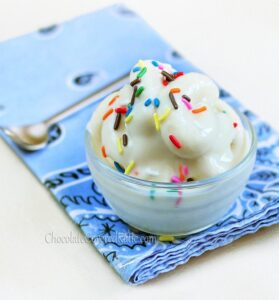 Ingredients
3 cups plain, vanilla, or flavored yogurt of choice (I used 1 large container Wholesoy unsweetened)
sweetener to taste, such as stevia or agave or sugar (amount will depend on your yogurt and whether you want tart or sweet froyo. Remember: the finished product will be less sweet, so make it just a little too sweet before freezing.)
1 tsp pure vanilla extract, unless using vanilla yogurt
Instructions
How to make homemade frozen yogurt: Stir all ingredients together. If you have an ice cream maker, pour the mix into the machine and process according to your machine's directions. (My Cuisinart took 12 minutes.) If you don't have an ice cream machine, see "nutrition facts" link below, for options. To make it swirly, I poured the finished mixture into a piping bag, set it in the freezer for about 20 minutes to firm up even more, and then I squeezed it out. You can simply scoop it out of the machine with a spoon if you'd prefer, and you can put the finished mixture in the freezer for 30-40 minutes if you want a firmer result. Homemade ice cream is best served the day it's made, but it still tastes delicious for up to a month in the freezer (in an airtight plastic container). If you freeze for more than a day, you'll probably end up with a frozen block, so just be sure to thaw the ice cream for 15-20 minutes prior to serving. There you go: how to make frozen yogurt!
What flavor of homemade frozen yogurt would you make this recipe?
Homemade frozen yogurt recipes! I think adding peanut butter and mini chocolate chips sounds like the perfect frozen yogurt flavor. But since it's turning into Fall, chopped apples and cinnamon for an apple pie flavor would be good as well. And one can never go wrong with pumpkin…
Link of the Day: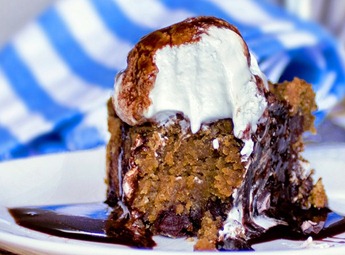 Chocolate Pumpkin Pizookie – no flour required!