These sinfully healthy brownie batter chocolate overnight oats combine the two best meals of the day, for one unforgettably delicious & filling breakfast treat!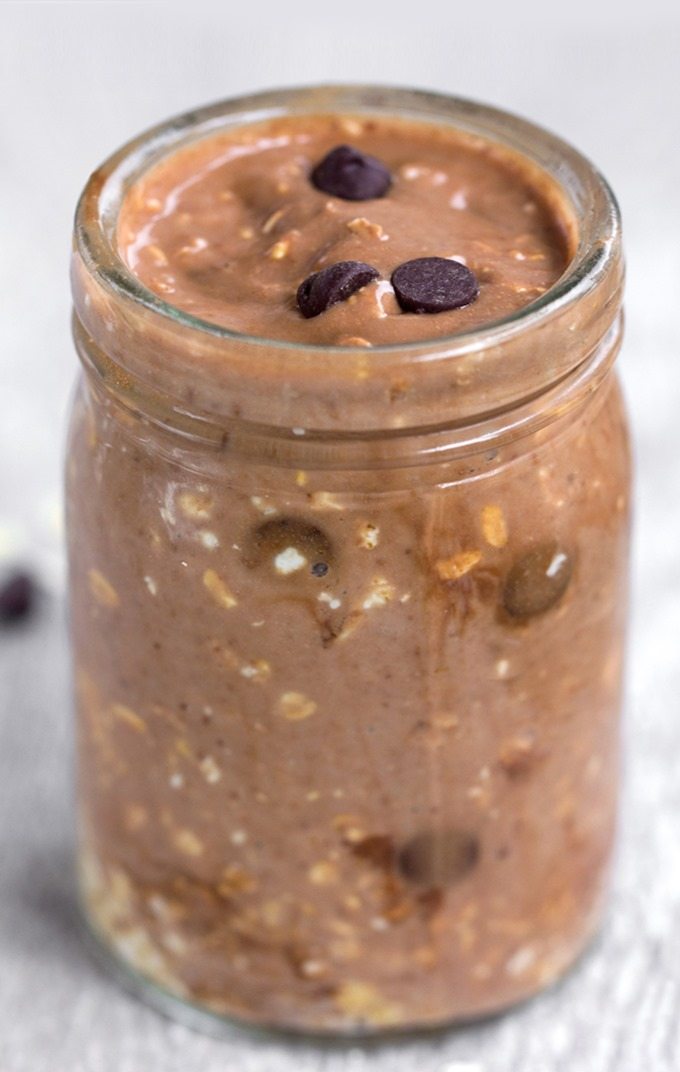 One of my most popular posts of the year so far has surprisingly been this one:
Overnight Oats – 5 New Recipes
Seeing such high demand for those recipes, I knew I wanted to offer even more options for overnight oatmeal, especially since the original post did not include any chocolate overnight oats recipes! This also gave me an excuse to eat chocolate for breakfast, which is one of my favorite things to do. So no complaints there.
Since I had all the ingredients out anyway, I made some no-bake chocolate oatmeal cookies at the same time… but that is another post for another day!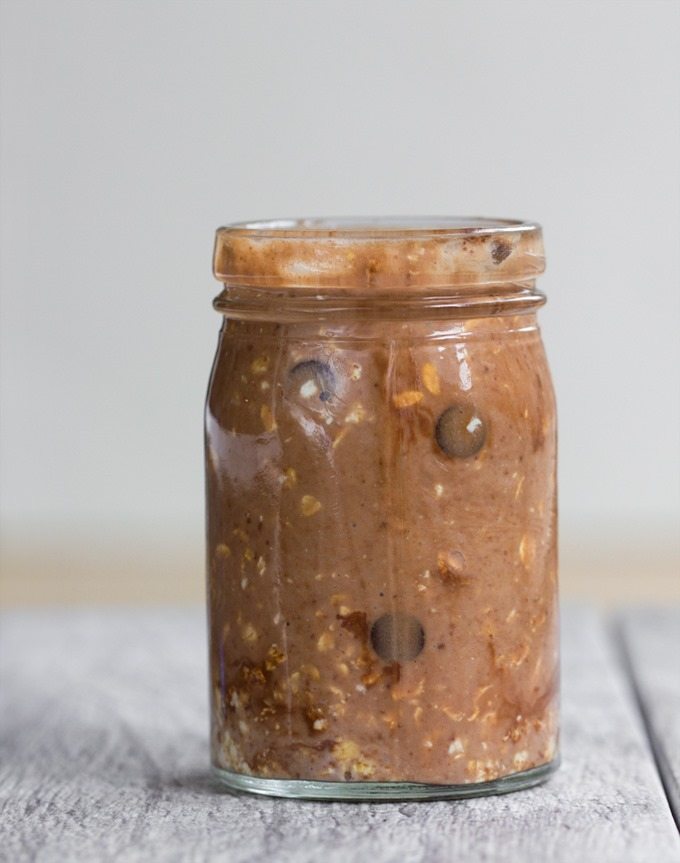 Oh hi, chocolate oatmeal breakfast in a jar.
Does anyone else see the chocolate chip face???
Just like with the original overnight-oats post, these "brownie batter" chocolate overnight oats can be made in just a few simple steps: Layer the ingredients into a mason jar or lidded container, screw the lid on tightly, shake very well, and refrigerate overnight. The next day, unscrew the lid and enjoy. You can also heat before eating, either in the microwave or by transferring to a pot or a bowl. But I like eating these chocolate overnight oats cold, especially as the weather gets warmer.

(Or maybe this is just me dreaming… yesterday it was 28 degrees outside. If ever there were a reason to use the acronym smh—which I had to google to discover means "so much hate"—this would be it.)
Step-By-Step Photos: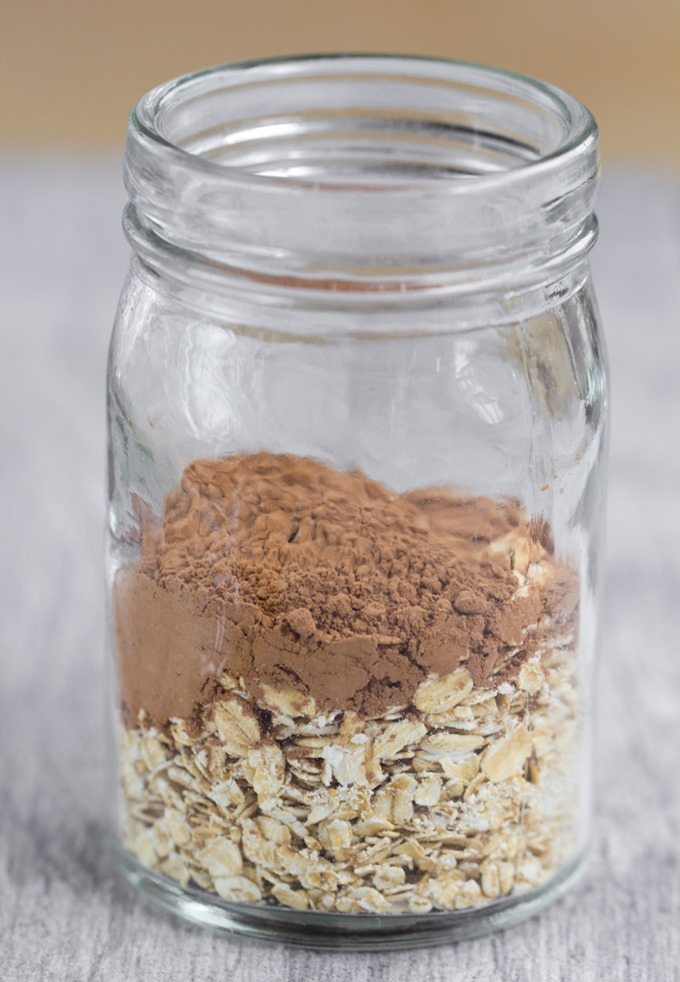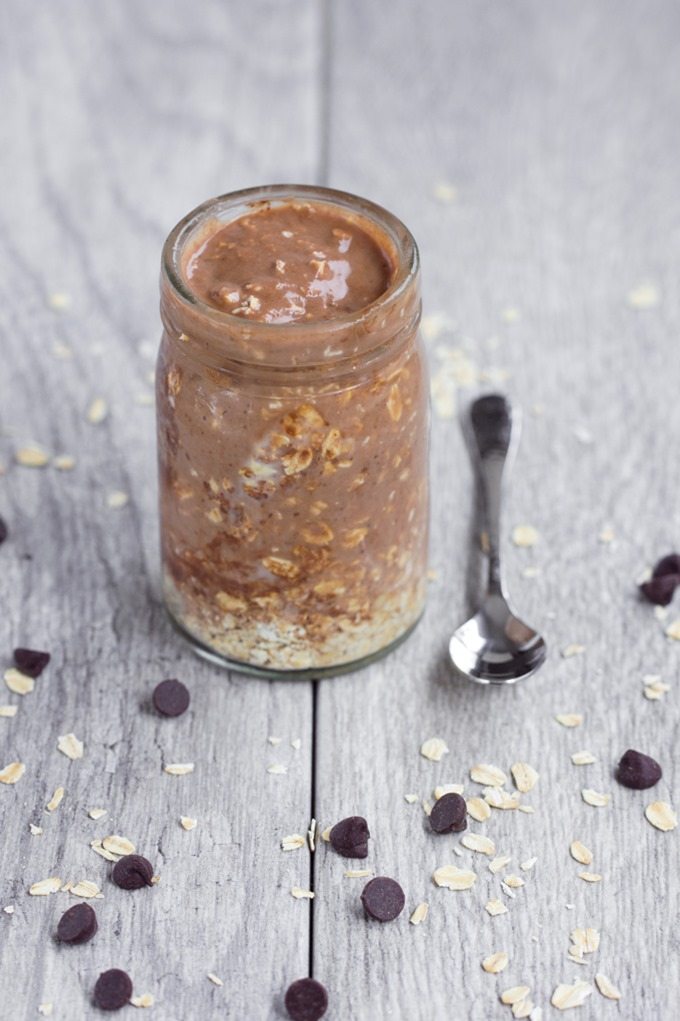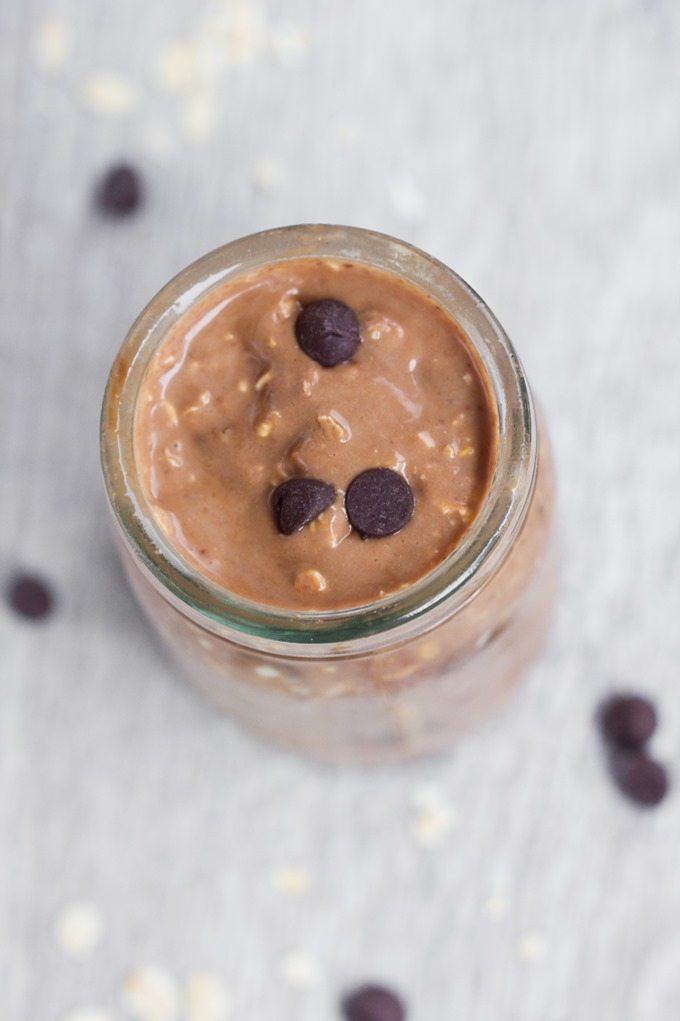 Brownie Batter Chocolate Overnight Oats
Brownie Batter Chocolate Overnight Oats
Print This Recipe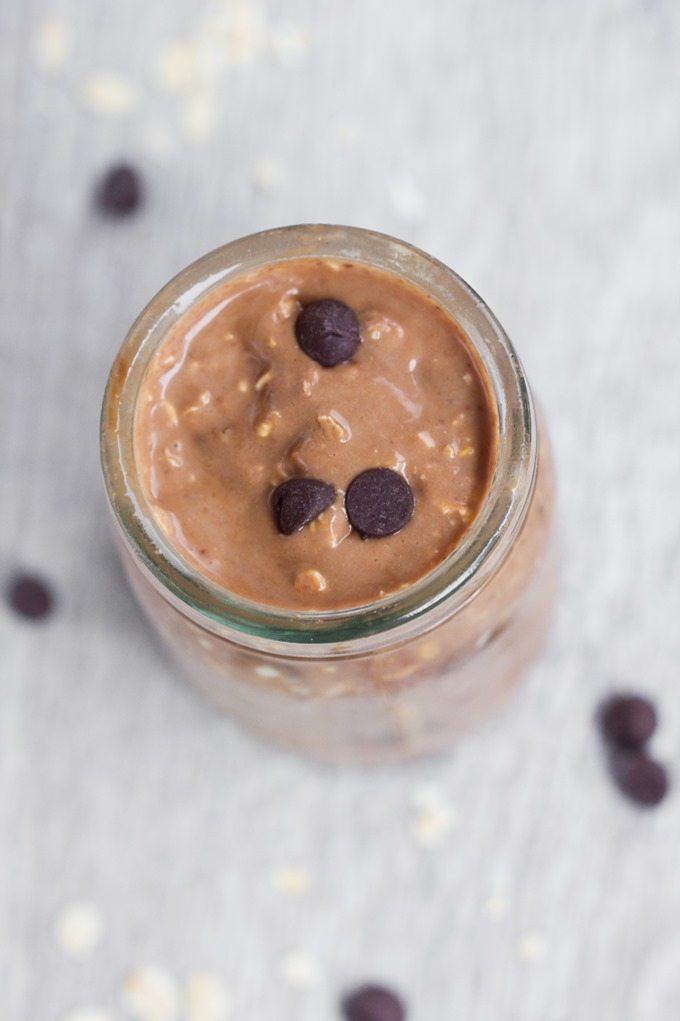 Ingredients
1/2 cup rolled oats
1 1/2 tbsp cocoa powder
2 tsp chia seeds, optional
1/8 tsp salt
1/2 cup plain yogurt, such as Coconut Dream Non-Dairy
1 tbsp nut butter or melted coconut oil, optional
1/2 cup milk of choice
2-4 tsp chocolate chips or mini chocolate chips
sweetener of choice, to taste
Instructions
Stir together the first three ingredients (and chia, if using) in a mason jar or lidded container. Top with the remaining ingredients, then seal the lid tightly. Shake to evenly combine all ingredients. Transfer to the fridge, and let sit overnight. The next day, simply take off the lid and breakfast is ready! (If you'd prefer, you can also heat it up at this time.) Sweeten as desired, either before or after letting it sit.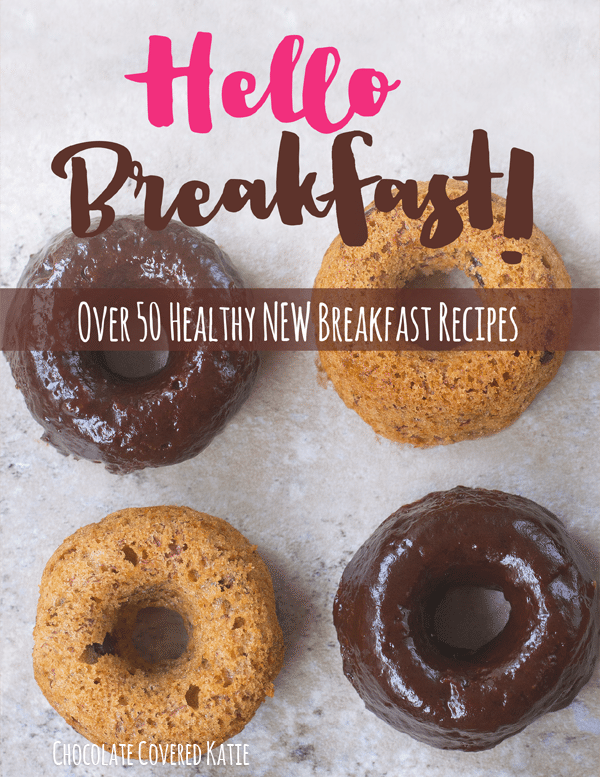 Link Of The Day: