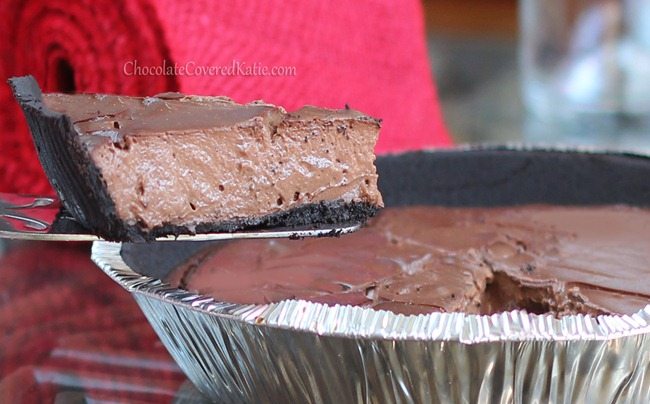 Sinlessly smooth and indulgently rich chocolate greek yogurt pie… it might just become your new obsession!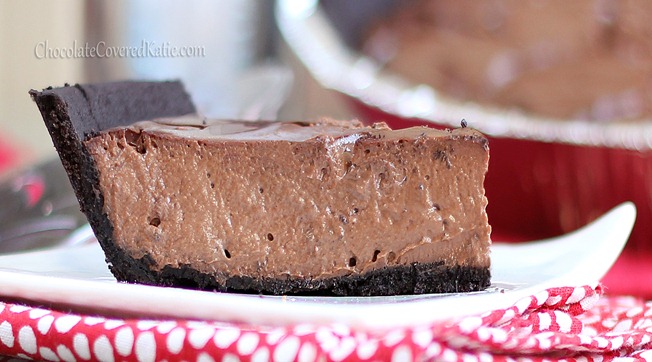 This chocolate Greek yogurt pie is extra creamy, with a custard-like texture, and the yogurt makes it almost taste like you're eating a chocolate cheesecake. But at the same time you are getting protein, calcium, vitamins, and a healthy dose of probiotics… You could even eat it for breakfast!
Hey, chocolate for breakfast is healthy!
Dr. Oz says so.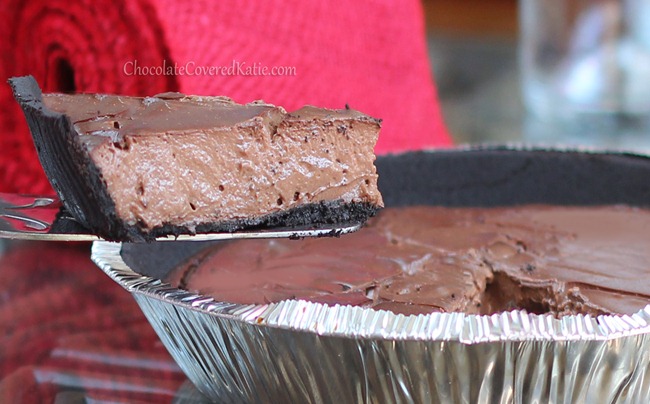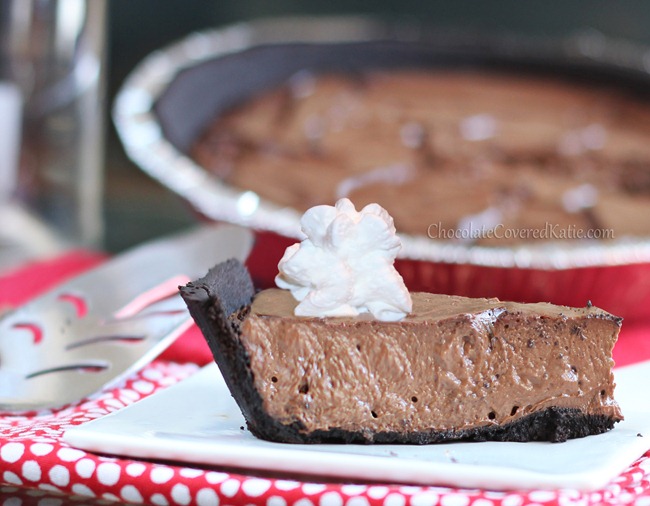 And if Dr. Oz says it, it must be true!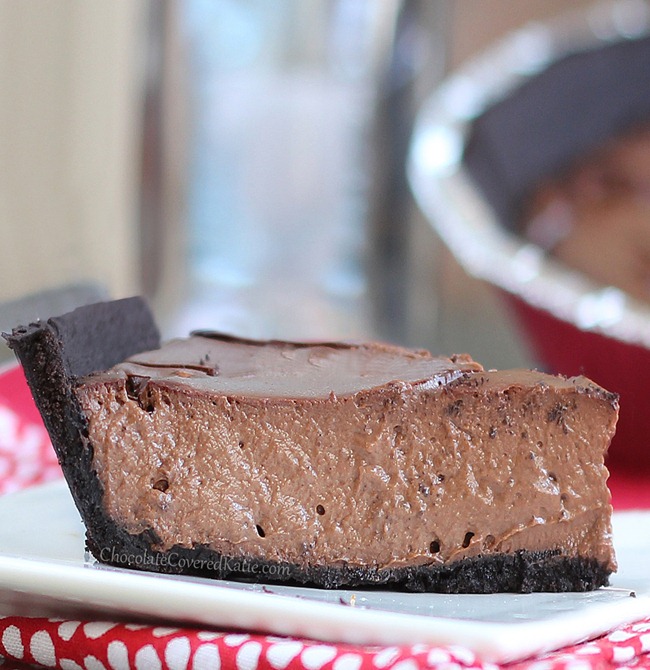 Chocolate Greek Yogurt Pie
Print This Recipe
Ingredients
1 1/2 cups Greek yogurt - I used dairy-free Homemade Greek Yogurt (360g)
1/2 cup + 1 tbsp firm MoriNu tofu (soy-free chocolate pie recipe is here) (135g)
1/4 plus scant 1/8 t salt
2 tsp pure vanilla extract (10g)
1/16 tsp pure stevia, or 3 tbsp sugar of choice
2 tsp cornstarch or arrowroot (11g)
1/3 cup pure maple syrup (or another liquid sweetener) (75g)
1/4 cup plus 2 tbsp cacao or cocoa powder (30g)
1/4 cup melted chocolate chips, optional for richness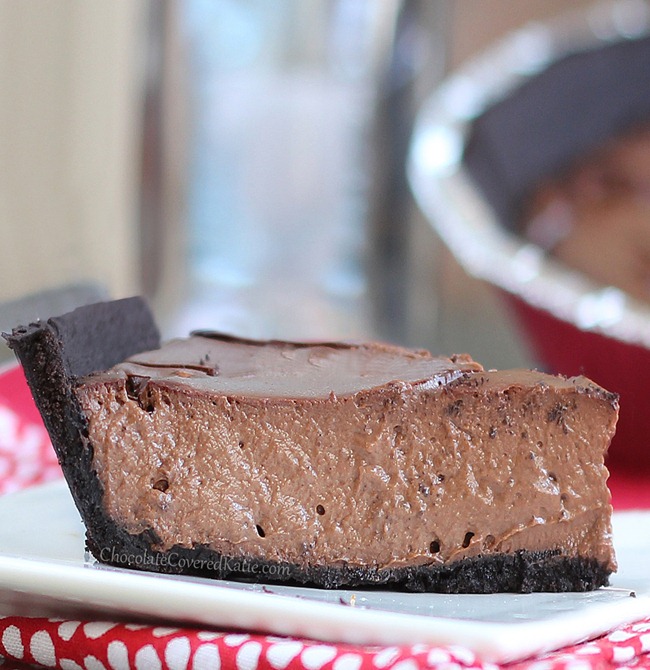 Instructions
Preheat oven to 350 F. Combine all ingredients in a food processor or blender, and blend until completely smooth. Pour into a 7-in pan lined with either my Healthy Chocolate Pie Crust or any prepared crust. Bake 50 minutes, then remove from the oven. The pie will look very undercooked, but this is okay! Allow to cool for an hour; then transfer, uncovered, to the refrigerator for at least 8 hours. The pie will "set" during this time. (I've only tried the pie with MoriNu, so replace the Mori-Nu with another brand at your own risk.)
Link Of The Day: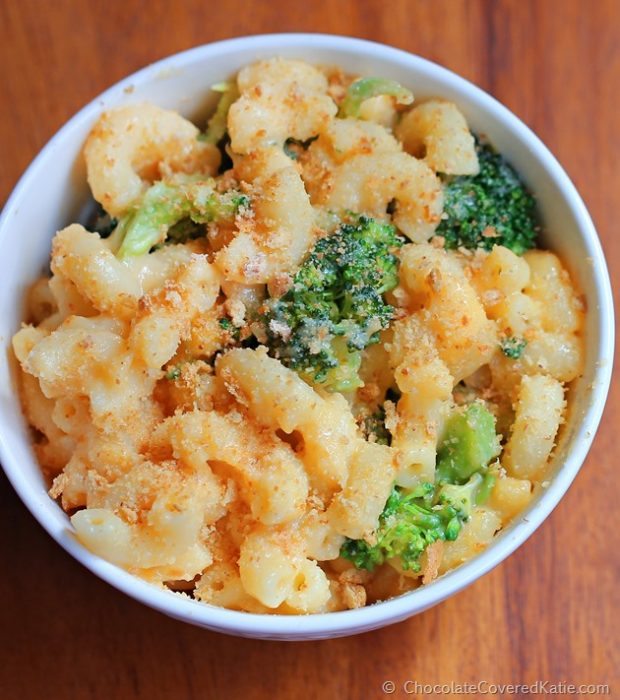 Healthy Mac & Cheese – Recipe from Gina @ Skinnytaste