This secretly healthy and low fat pumpkin cake recipe is the perfect snack for Fall, with no eggs, dairy, or oil required!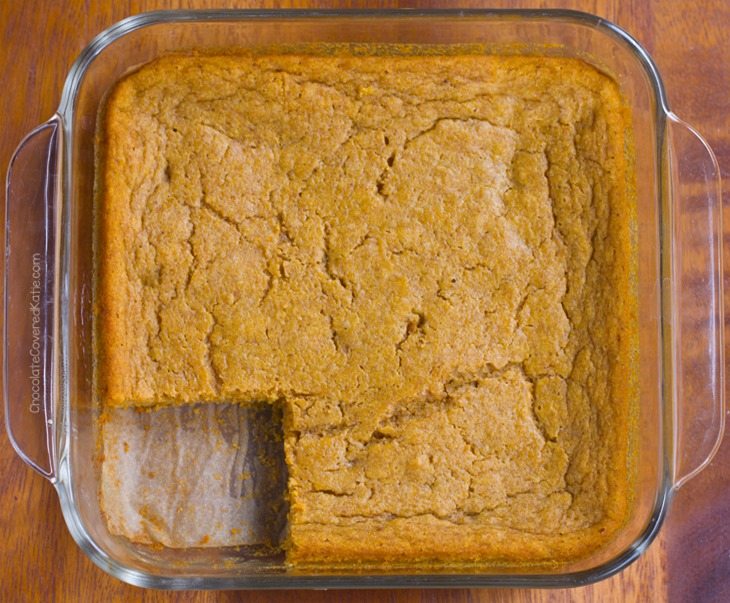 Vegan
Low Calorie
Kid Friendly
Oil Free Option
Super Healthy And Delicious
The entire recipe can be made in just one bowl and is packed with so much pumpkin flavor, you'll want to make it over and over again.
For a single serving version, try this Pumpkin Mug Cake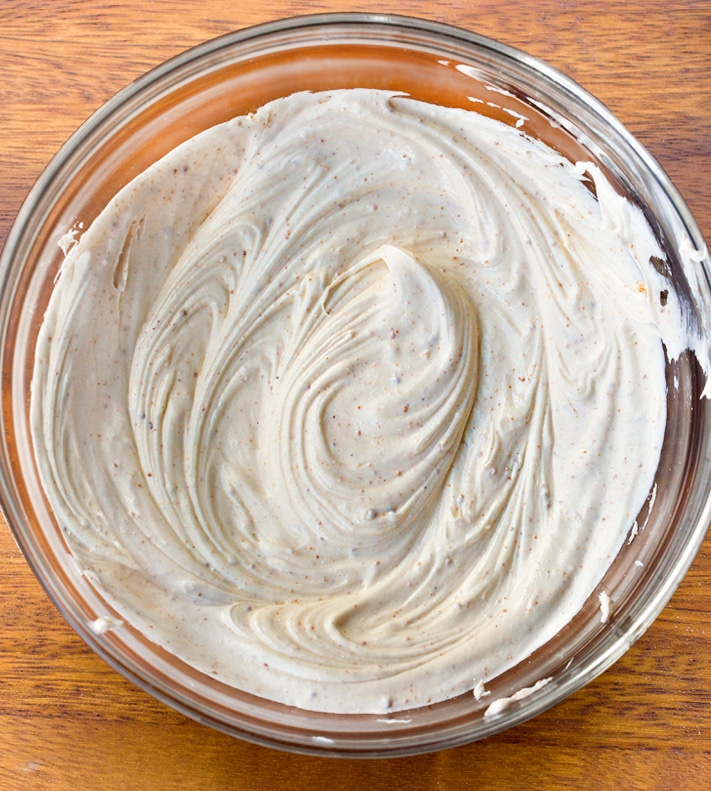 Let's talk about the frosting…
Hands down, my favorite way to eat this homemade pumpkin cake is with my 3 ingredient plant-based pumpkin spice frosting, because it's easy to make and tastes out-of-this-world delicious.
For the frosting: simply combine 2 tbsp vegan butter or nut butter of choice (or 1/2 cup coconut cream) with 1 cup powdered sugar (unrefined if desired) and 2 tbsp of Laird Pumpkin Spice Superfood Creamer.
The creamer powder is the magic ingredient that makes the frosting taste like actual pumpkin pie, and I cannot recommend it highly enough.
If you've been reading my blog for a while, you know I very rarely do sponsored posts – I have to really love the product before I'll recommend something to my readers.
And this particular product is something I've personally used every single day since discovering it over two months ago. Not just for coffee, the powdered creamer can also be stirred into oatmeal, smoothies, cupcakes… basically anything you want to taste like pumpkin pie.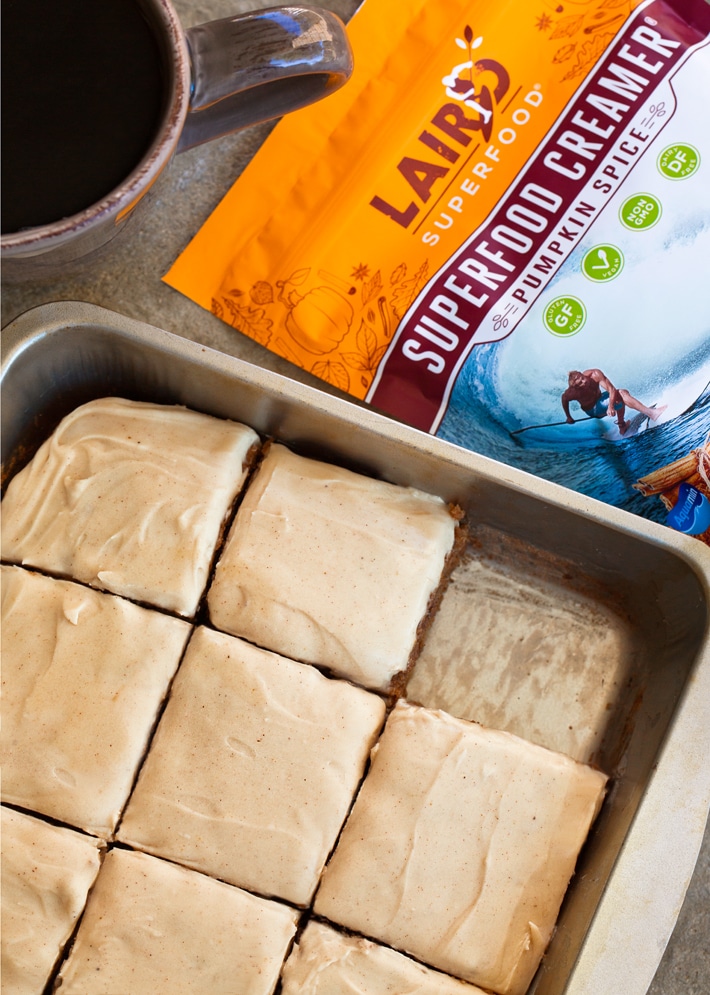 (Stirring 1-2 tbsp of the pumpkin spice superfood creamer into coffee also makes the most incredible plant-based pumpkin spice lattes.)
It's vegan, keto friendly and gluten free, needs no refrigeration, and is completely free of the high fructose corn syrup, artificial flavors, and hydrogenated oils found in traditional coffee creamer.
Plus, did I mention the part about it making everything taste like pumpkin pie???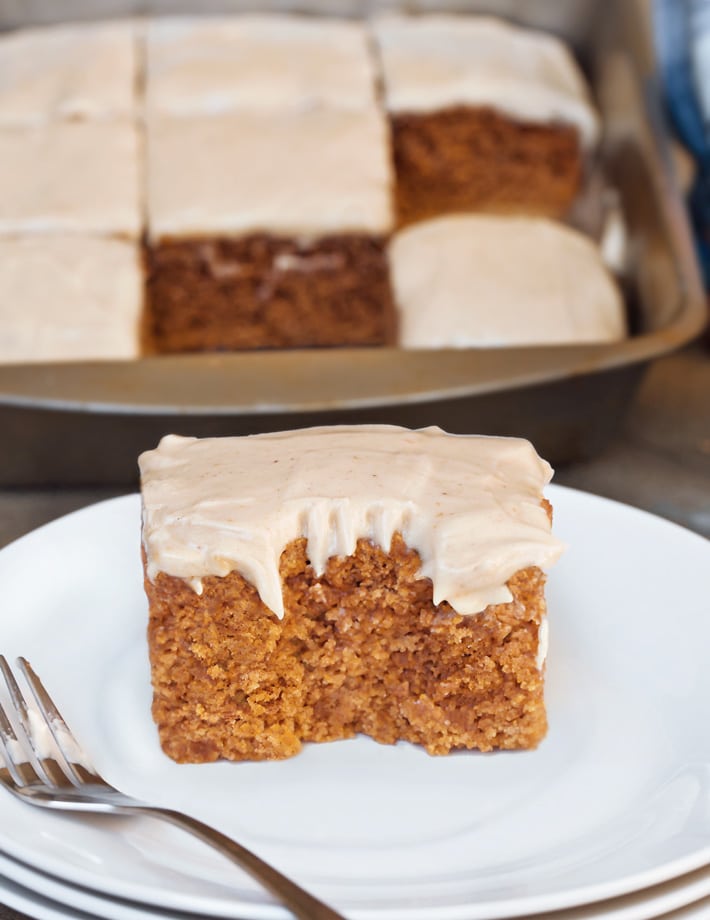 To make the pumpkin cake, preheat your oven to 350 degrees Fahrenheit, and whisk all liquid ingredients together in a bowl. Stir in remaining ingredients to form a batter.
Smooth the batter into a greased 8-inch pan, and bake on the oven's center rack for 15 minutes or until fluffy. Let cool, then frost as desired and serve. If you can wait, the cake is even sweeter a day after it's made.
I like to refrigerate leftovers for freshness, or you can also slice the cake and freeze for up to a month. Of course, this is only if you have cake left over… and there's a very good chance there won't be any leftovers to worry about!


100 Calorie Pumpkin Cake
A secretly healthy and low fat pumpkin cake recipe, with no dairy, eggs, or oil required.
Ingredients
1/2

cup

pumpkin puree

1/2

cup

water

3

tbsp

oil, almond butter, or additional pumpkin

1

tbsp

vinegar

2

tsp

pure vanilla extract

1 1/2

cups

flour (spelt, white, or oat)

1/3

cup

sugar, unrefined if desired

2

tsp

cinnamon

3/4

tsp

each: salt, baking powder, and baking soda
Pumpkin Buttercream Frosting
(This frosting is optional but highly recommended, because it tastes so good!)

2

tbsp

butter or nut butter of choice, or 4 tbsp coconut cream

1

cup

powdered sugar, unrefined if desired

2

tbsp

milk of choice (omit if using coconut cream above)
Instructions
Preheat the oven to 350 F. Whisk liquid ingredients for the cake, then add all remaining cake ingredients to form a batter. Smooth into a greased or lined 8-inch pan. Bake 15 minutes. Let cool, then frost as desired. The cake tastes even sweeter the next day!

If making the frosting recipe above, whip everything together using hand beaters or a mini food processor (triple the recipe for a regular food processor). Leftovers can be refrigerated for about a week in an airtight container or frozen for 3-4 months.

View Nutrition Facts
More Easy Healthy Cake Recipes: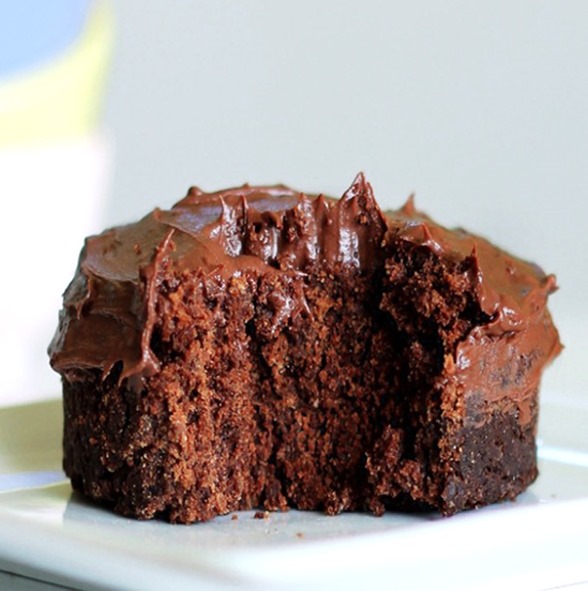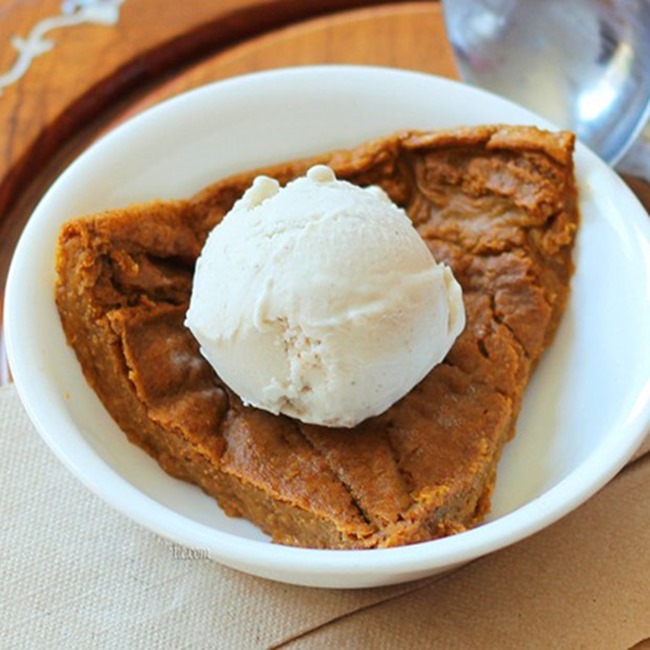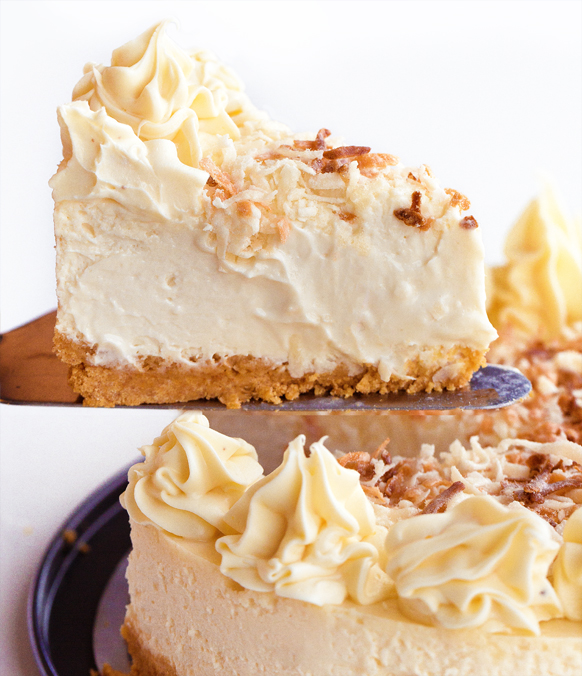 Or this Keto Cheesecake