Dark Chocolate Almond Butter Brownies!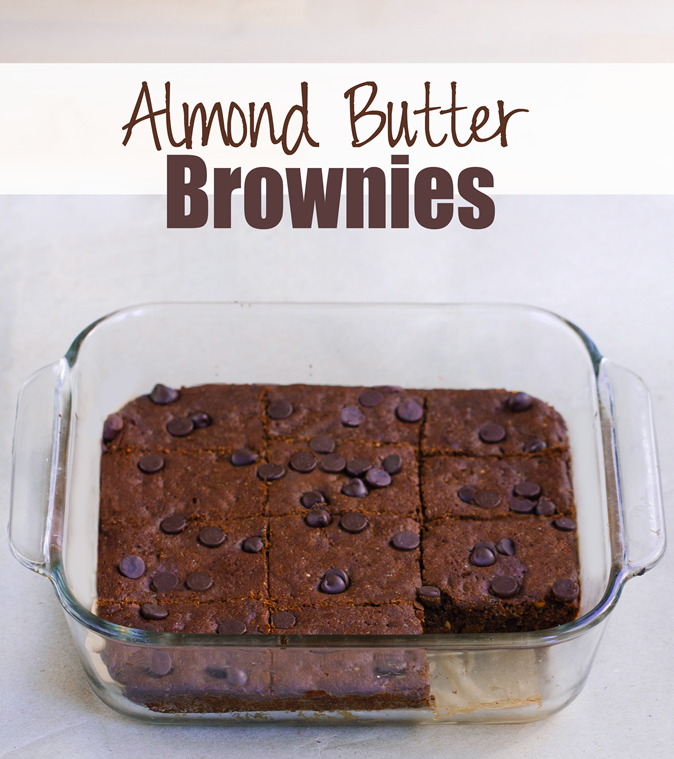 If you don't like soft and extra fudgy brownies, you need to stay far away from these almond butter brownies –
They are squares of pure chocolate bliss, so sinfully rich and velvety smooth.
You'll sit there reading the recipe and think to yourself, "No flour + only fifteen minutes of baking time?!
There is absolutely no way these brownies could work!"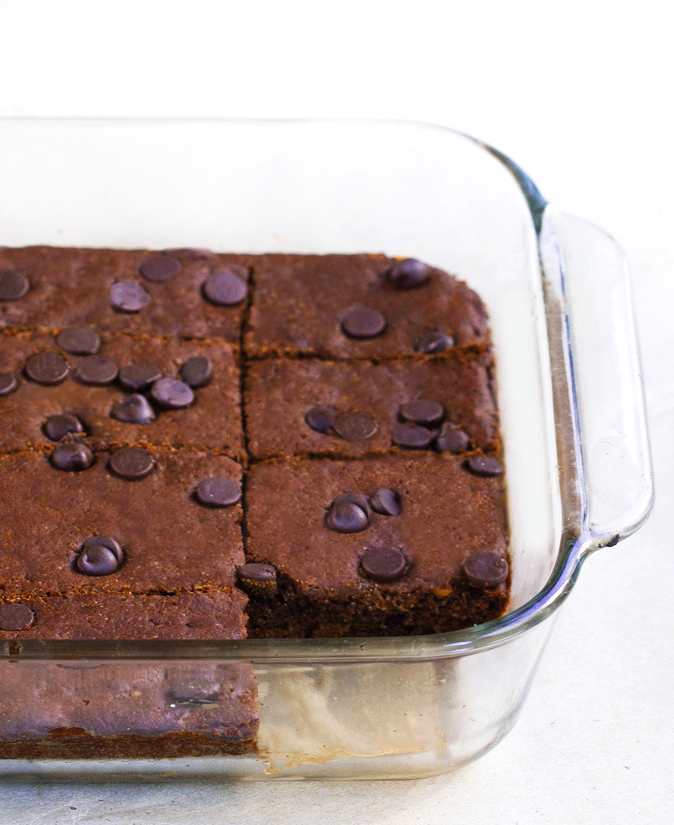 Oh but not only do they work, they work like chocolate magic.
I made the almond butter brownies to celebrate… because this past Friday, I was featured on the FOX News Morning Show!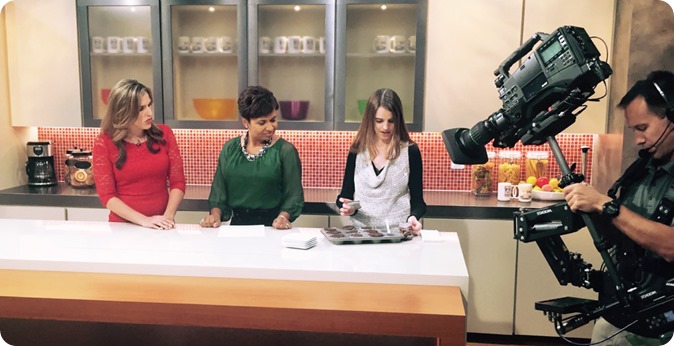 On the show, I talked about how I turned my blog into a full-time job, the cookbook, plans for the future, and obviously my favorite subject: chocolate!
Things move so quickly when you're on live television. Behind the scenes, everyone is running around like crazy to make sure the show runs smoothly, and the energy on set is electric. My feature went by in a whirlwind; I don't even remember what I said!
When I arrived back at home, the kitchen was still a mess from rushing out early in the morning; so I figured I should take advantage of the baking supplies hanging out on the counter. Therefore, my Friday afternoon was spent baking multiple batches of vegan and flourless almond butter brownies. I can definitely think of worse ways to spend a Friday.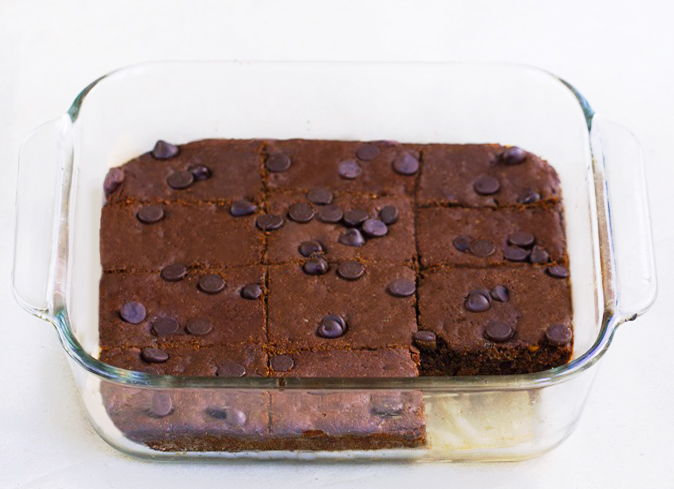 I know many of you are interested in seeing more refined-sugar-free recipes on the blog, and so you'll be happy to know that these almond butter brownies can be made without any refined sugar.
I had it on my to-do list to adapt my recipe for Gooey Chocolate Chip Brownie Bars to be refined-sugar-free, and I was so excited when they worked!!!
I sent the recipe to my mom back in Texas, and she kept texting me as she was making them:
Are you sure this recipe will work?
It seems to have a lot of liquid ingredients… Did you forget to list flour in the ingredients?
Are you sure it's just fifteen minutes in the oven?
Then, after she actually made the brownies:
Katie, these are so good!!!!!!!!!!!


Almond Butter Brownies
Adapted from my Chocolate Chip Peanut Butter Bars
Almond Butter Brownies – Flourless & Vegan
Print This Recipe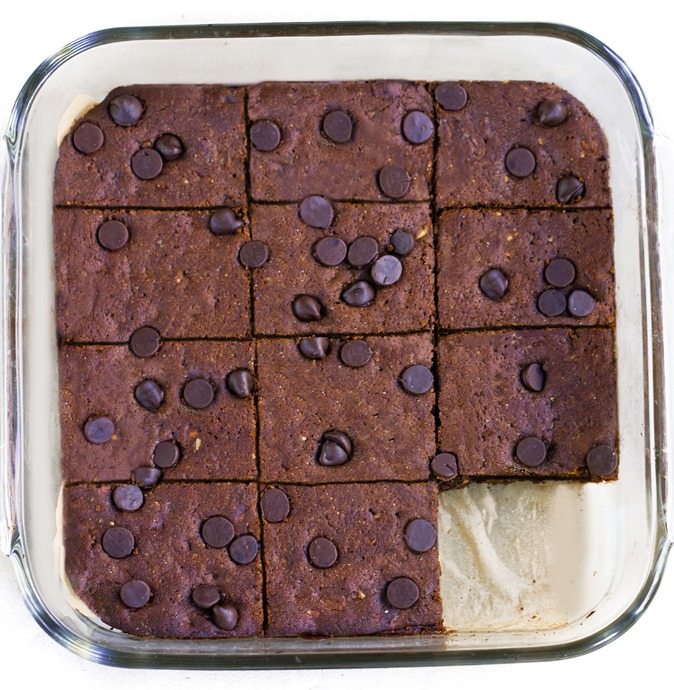 Ingredients
1/4 cup plus 2 tbsp cocoa powder
1 cup softened almond butter OR allergy-friendly alternative
1/2 cup plus 3 tbsp pure maple syrup or honey or agave
loosely packed 1/2 cup rolled oats, gf if desired
1 1/2 tsp baking soda
1/8 tsp salt
Instructions
Preheat oven to 325 F. Line an 8-inch pan with parchment paper or grease well, and set aside. Process the oats in a food processor or blender until very fine, then stir all ingredients together until smooth. (If you use a very dry almond butter, you may need to add 2 tbsp milk of choice for a thinner batter.) Transfer the batter to the prepared pan and smooth out with a spatula or another sheet of parchment. If desired, press some chocolate chips into the top. Bake 15 minutes on the center rack – they will look underdone when you take them out, but this is okay. Let them sit at least a 1/2 hour if you want them extra gooey, or let them sit overnight for the perfect firm-yet-soft brownies.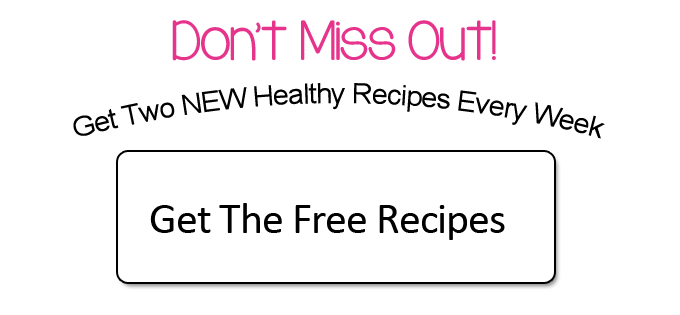 Popular Right Now: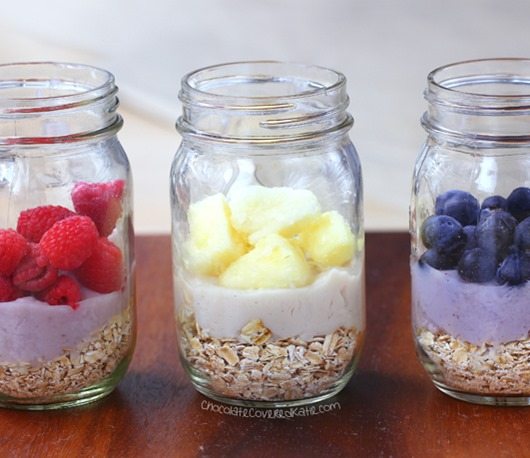 How To Make Overnight Oats – 5 Recipes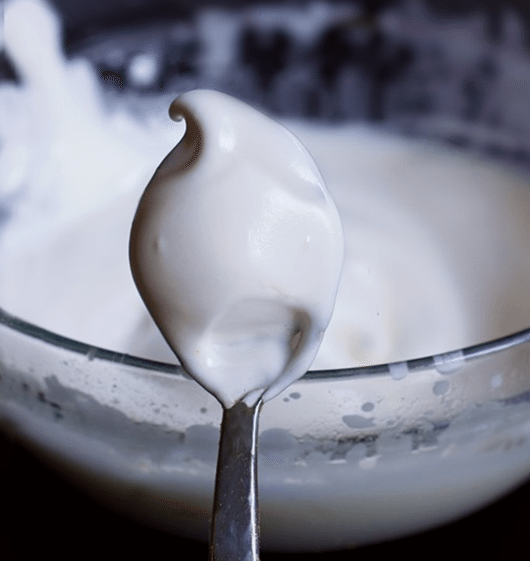 Vegan Marshmallow Fluff  (2 ingredients)