This homemade classic apple crisp recipe is a holiday family favorite, and it's surprisingly simple to make!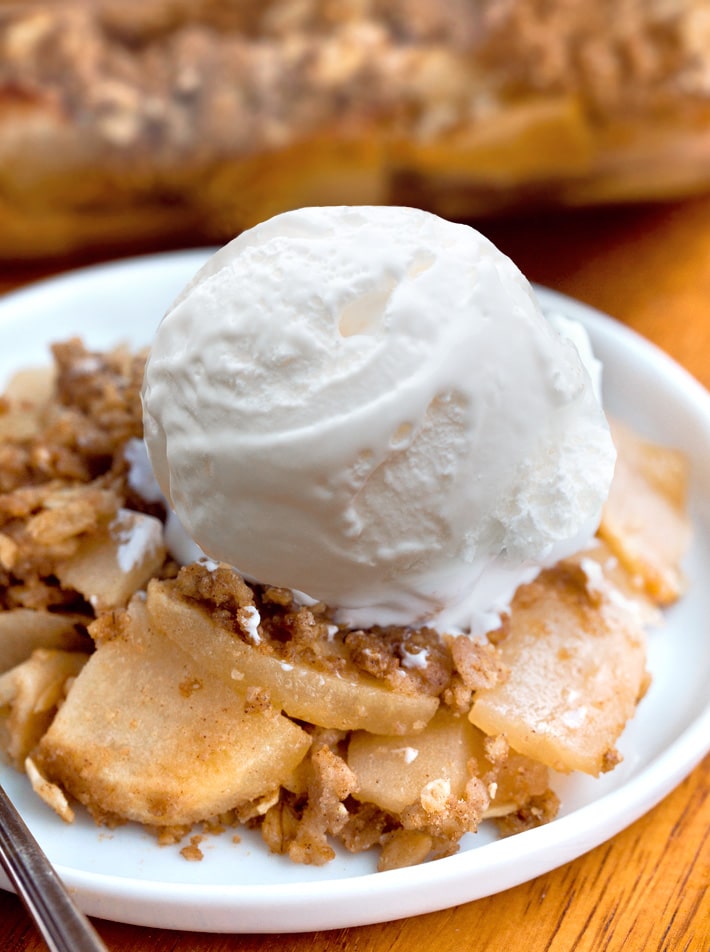 Easy Apple Crisp
This is one of those basic desserts everyone should try, because it's such a delicious recipe that will receive rave reviews from guests every single time you serve it.
The traditional apple crisp recipe below was originally my grandmother's, and it's been one of our favorites that we've been making every year since as long as I can remember.
Also Try These Easy Cinnamon Rolls – Just 4 Ingredients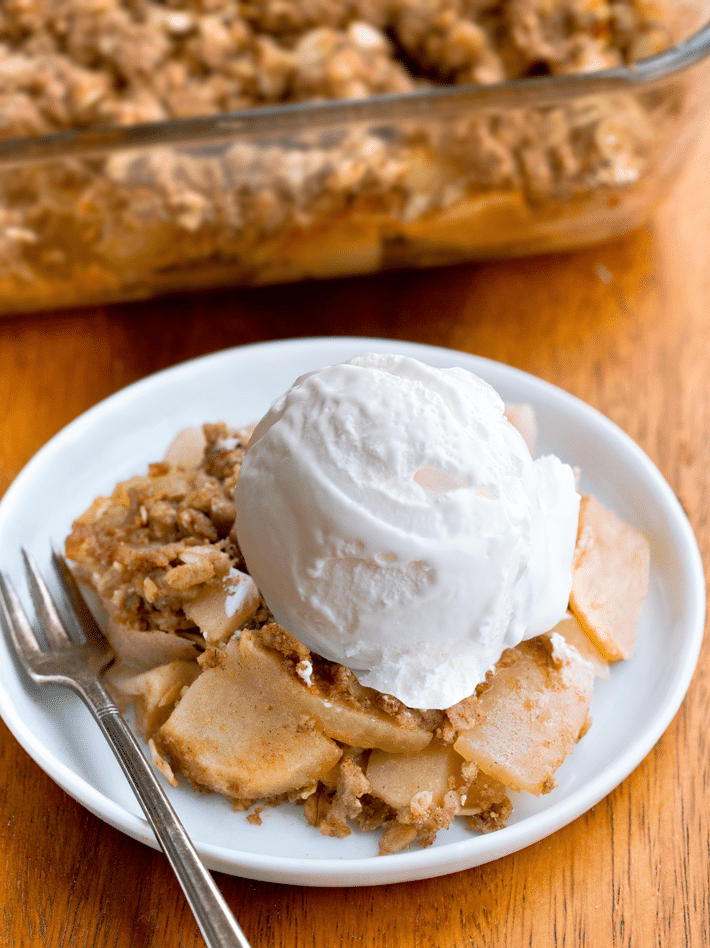 Apple Crumble Or Crisp?
Fruit crisps or crumbles both include a layer of fruit on the bottom topped with a crumbly streusel made from flour, sugar, and butter.
Originally crisps would contain oats while crumbles would not; however in modern times the two words can pretty much be used interchangeably.
In contrast, an apple cobbler has a thicker batter resembling drop biscuits, dumplings, scones, or pie crust, with no oats.
Leftover Oats? Make Chocolate Oatmeal No Bake Bars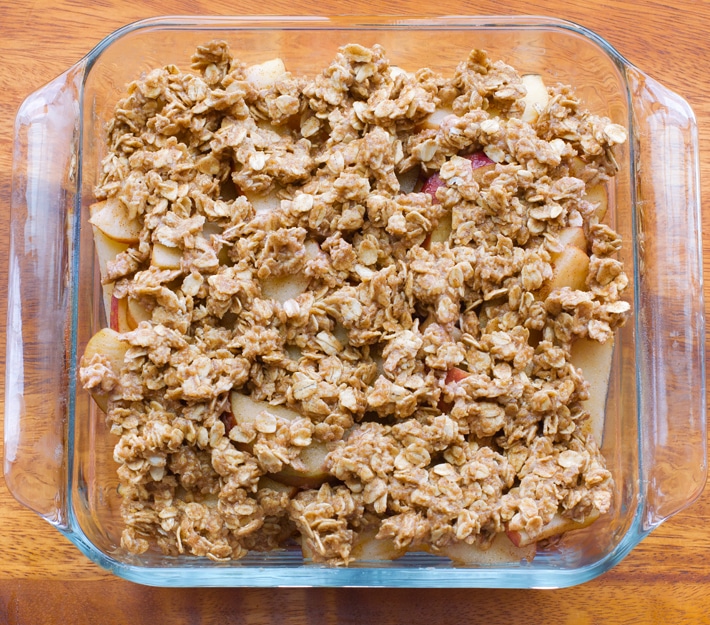 Serving Suggestions: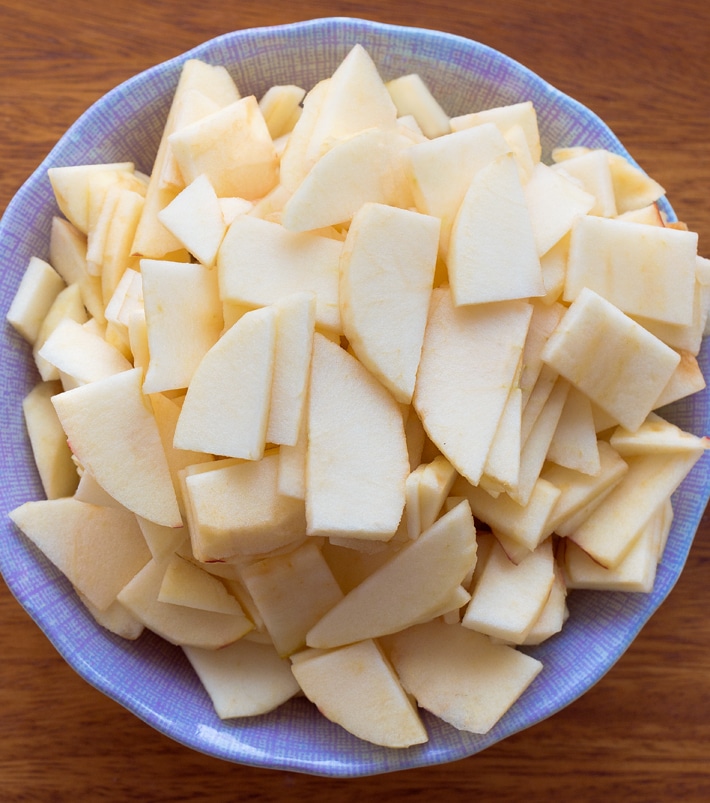 Apple Oatmeal Crisp Ingredients
What type of apples work best? Tart and crisp varieties of apple are generally best for baking, such as Granny Smith, Honeycrisp, Golden Delicious, Jonagold, Braeburn, Pink Lady, or Fuji. These will stay firm instead of becoming mushy when baked.
Other crisp ingredients: Along with the apples, you will also need cinnamon, rolled or quick oats, flour, butter or oil, and sugar (unrefined if desired). See below for special diet and allergy-friendly variations of the recipe.
Optional additions: Feel free to add a half cup of chopped walnuts, raisins or dried cranberries, almonds, pecans, or shredded coconut before baking. It's also nice with a little orange or lemon zest.
You can also turn the apple crisp recipe into a Peach Crisp
For Vegan Apple Crisp
Use either the oil option or one of the many vegan butter spreads available in health food stores and regular grocery stores in the US.
Whole Foods, Target, and Walmart, should also carry at least one or two vegan butter spreads such as Melt, Earth Balance, Miyoko's Creamery, I Can't Believe It's Not Butter, Country Crock, or Smart Balance Light. While shortening isn't as healthy but will work if it's all you have on hand, and Crisco and Spectrum are both vegan.
Top vegan fruit crisps with dairy free ice cream or Coconut Whipped Cream.
For A Gluten Free Fruit Crisp
Oat flour, almond flour, or gluten free all purpose can be used instead of wheat flour. I haven't tried sorghum or rice flour yet. If you experiment before we do, be sure to report back.
Certified gluten free oats can be used in this healthy apple crisp for those with Celiac disease or if you're unsure and want to be on the safe side. We haven't tried but think quinoa flakes should also work.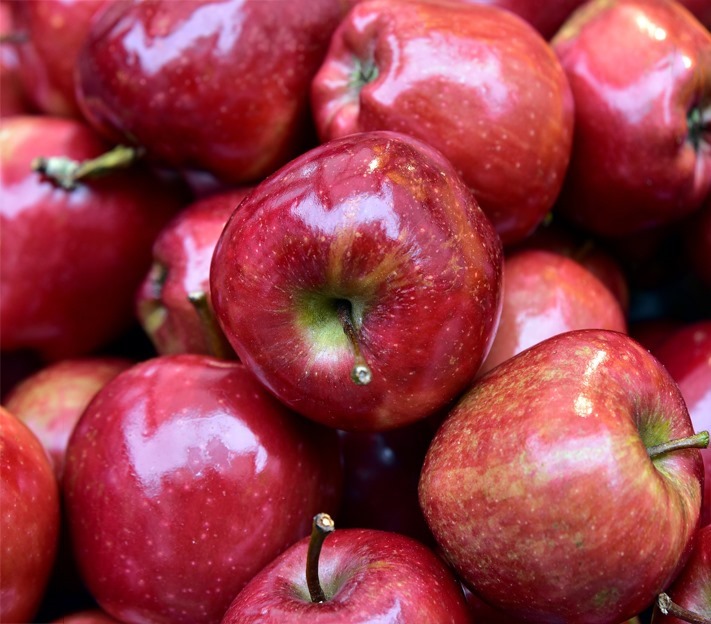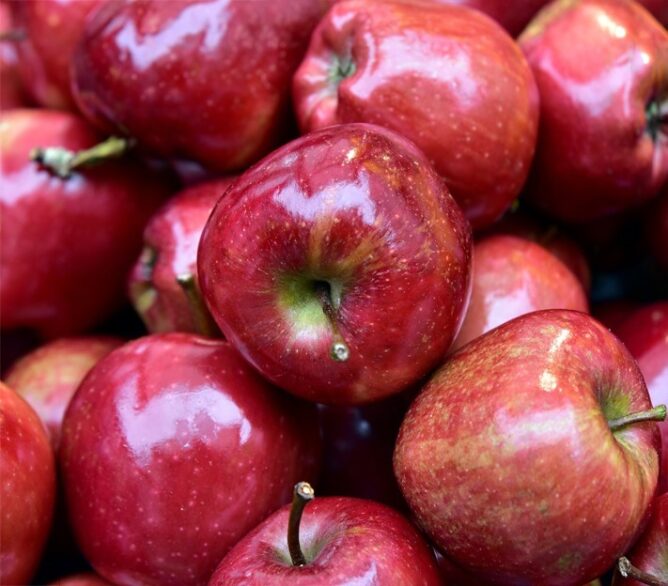 Above – watch the video of how to make apple crisp

Apple Crisp Recipe
This classic homemade apple crisp recipe is a holiday family favorite.
Ingredients
3

large

apples, sliced or chopped

(about 6 cups)

1

1/2 tbsp

sweetener of choice

1/2

tsp

cinnamon

1/3

cup

flour, such as white, spelt, or oat

(or here's a low carb fruit crumble)

1

1/4 cup

rolled or quick oats

1/4

cup

sugar,

unrefined if desired

1

1/2 tsp

additional cinnamon

8

tbsp

butter or oil
Instructions
Preheat oven to 375 F. Toss the first three ingredients in a bowl. Spread into an 8×8 pan. (Or double the recipe for a 9×13.) In a separate bowl, combine all remaining ingredients except butter, then cut butter in with a fork or pastry cutter until small crumbles form. (If using oil, just stir it in.) Portion crumbles evenly over the apples in the pan. Bake 50 minutes, until browned and bubbly. Store leftovers covered in the fridge, or freeze. Serve hot or cold. If you try the recipe, please feel free to rate it below! 

View Nutrition Facts
More Healthy Apple Recipes: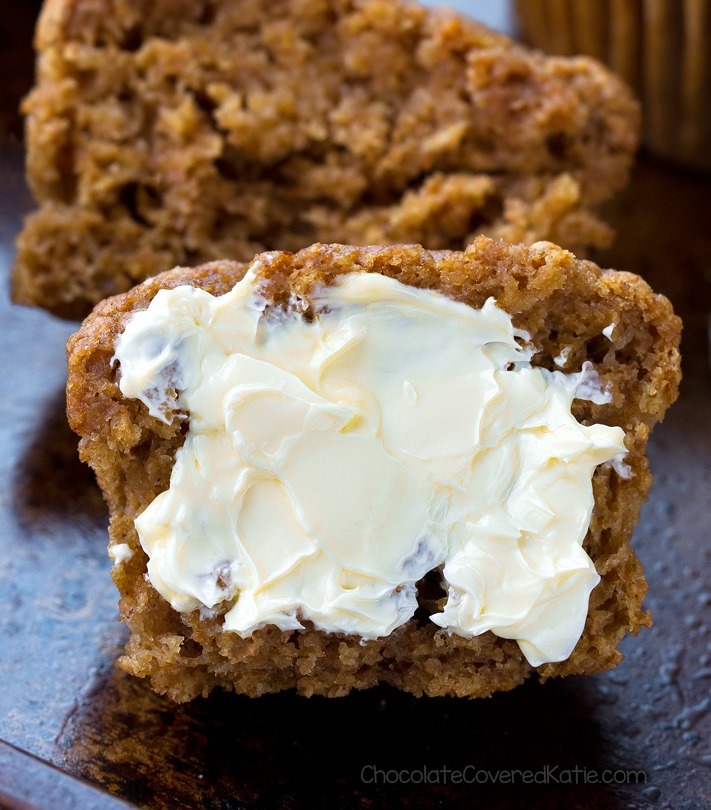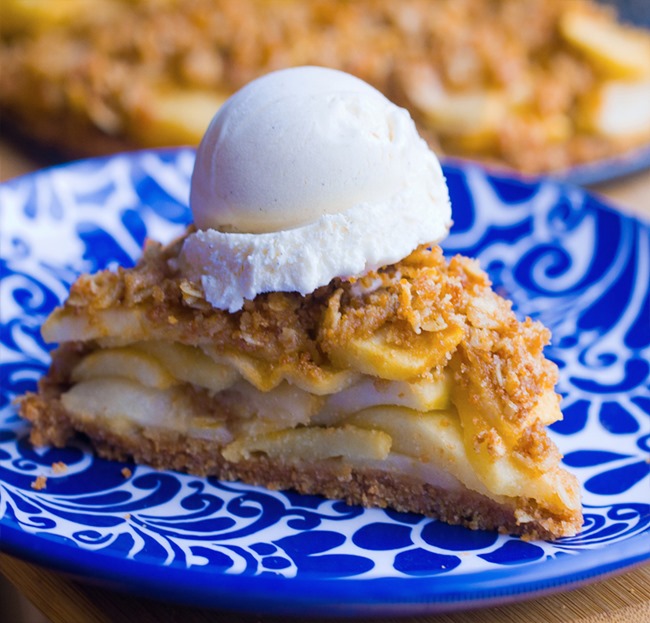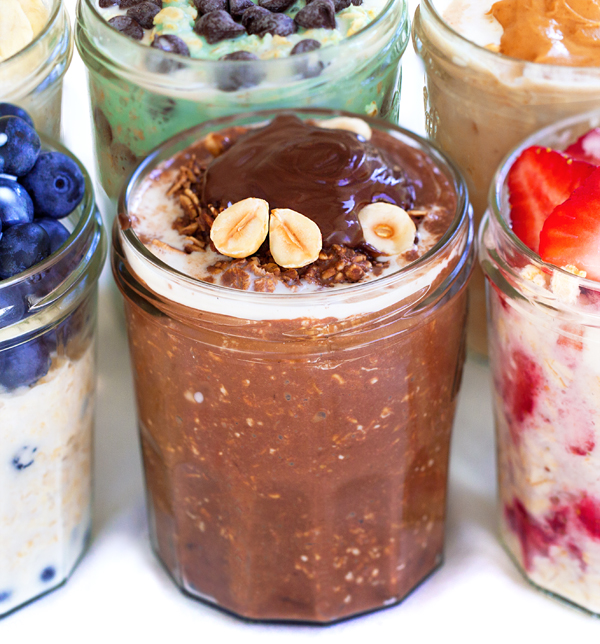 Overnight Oats (including an apple cinnamon version)