Girl Scout Cookie Peanut Butter Tagalong Bars –  Like your favorite girl scout cookies, but WAY better because they are bars instead of cookies!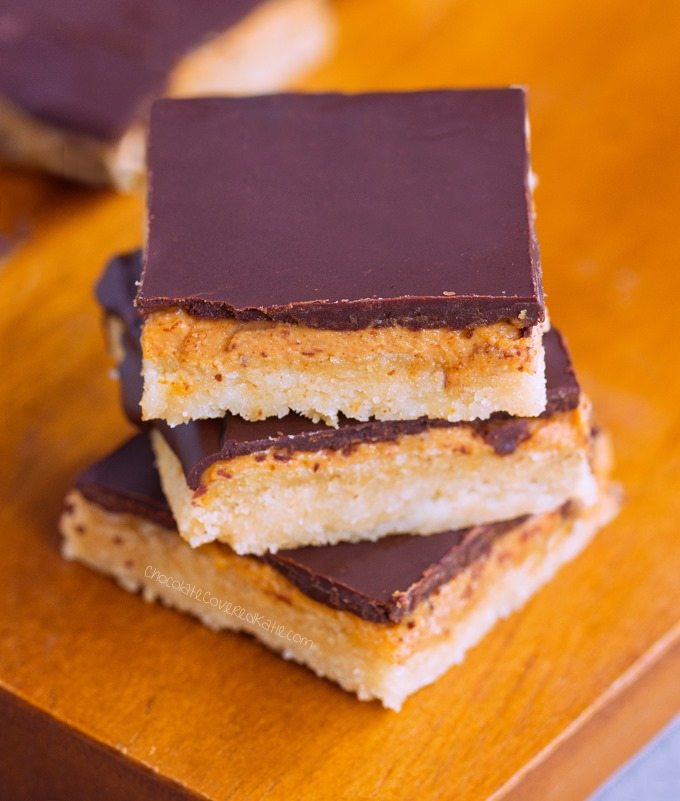 These melt-in-your-mouth peanut buttery cookie bars are perfect for peanut butter & chocolate lovers everywhere!
I consider them the "lazy girl" version of my Healthy Girl Scout Cookie Tagalongs, because they are now even easier to make – no rolling out the dough, no cutting into circles, and no need to spread peanut butter on each individual cookie. In other words, less work and more enjoyment.
Pretty much, a win all around.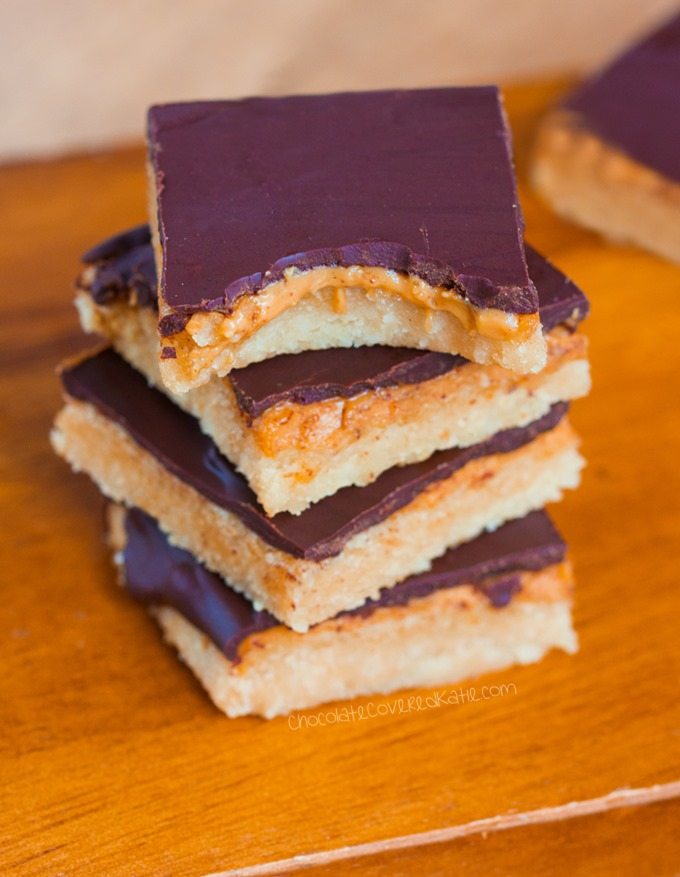 Buttery shortbread crust.
Creamy peanut butter center.

Smooth chocolate top.
These homemade peanut butter Tagalong bars are impossible to resist!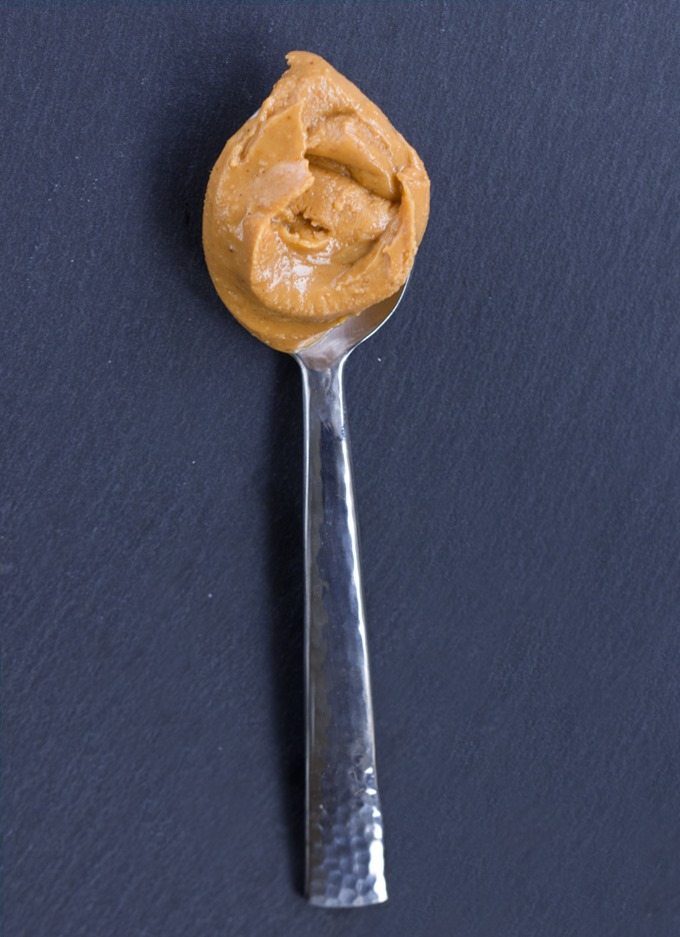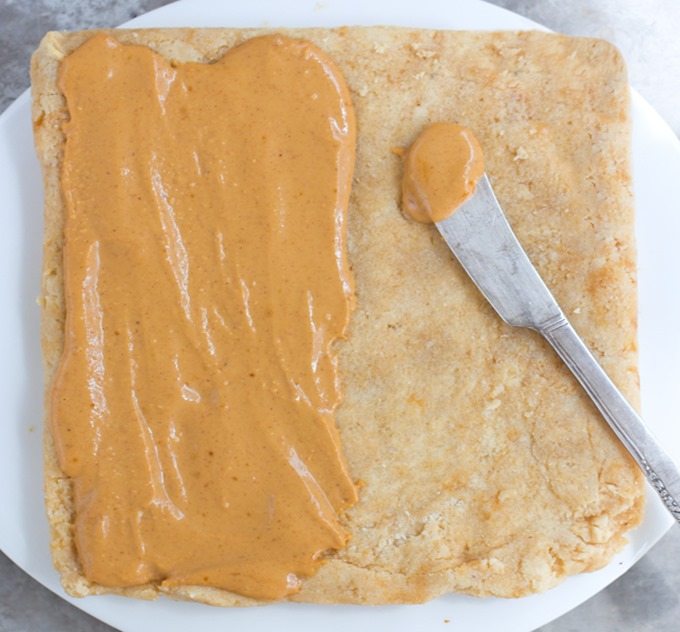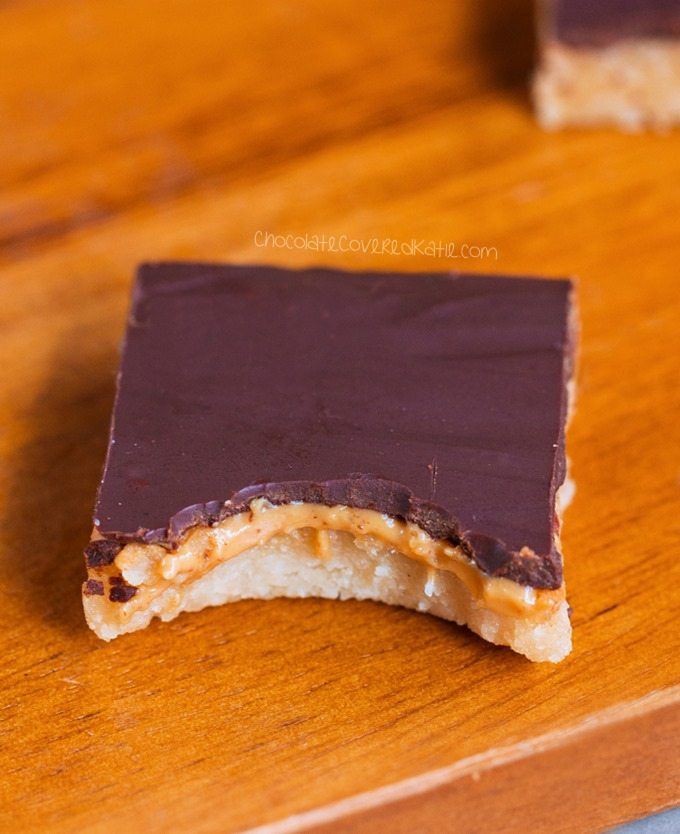 Clean Eating Peanut Butter Tagalongs Bars
Clean Eating Girl Scout Cookie Peanut Butter Tagalong Bars
Print This Recipe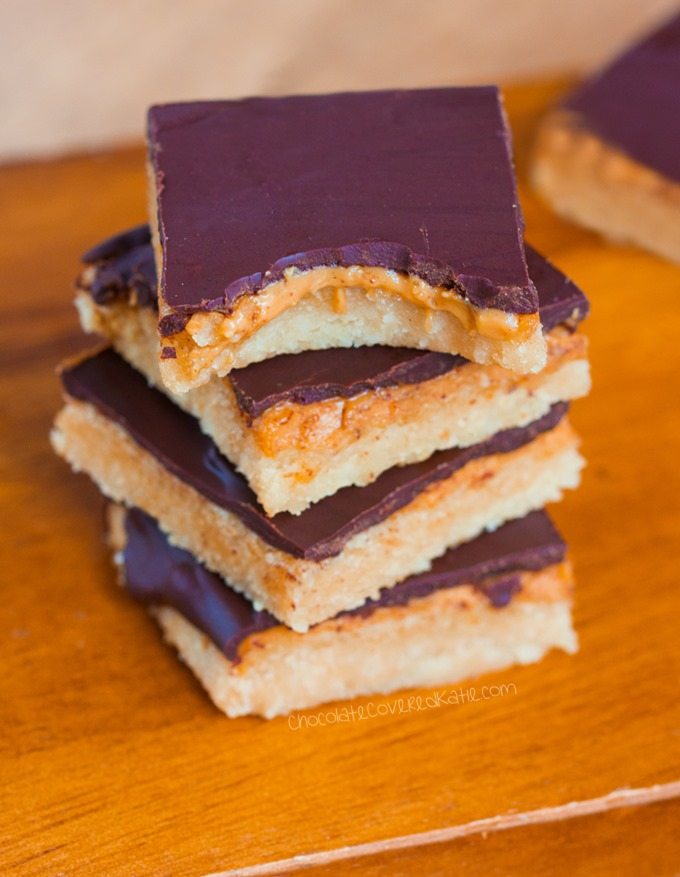 Ingredients
2 cups almond meal (Or make your own by grinding slivered almonds in a vitamix, blender, or coffee grinder until very finely ground) (200g)
just over 1/4 tsp salt
1/4 tsp baking soda
2 tsp pure vanilla extract
pinch uncut stevia OR 5 1/2 tbsp pure maple syrup or honey
Only if using stevia version, add 5 1/2 tbsp water
1/2 cup peanut butter OR allergy-friendly sub, thinned out with milk of choice until spreadable
1/2 cup chocolate chips (80g) melted with 1 tsp oil, OR use healthy chocolate sauce
Instructions
Preheat the oven to 350 F. Line an 8-inch square pan with parchment, and set aside. In a measuring bowl, stir together the almond meal, salt, baking soda, vanilla, and sweetener (and water, if using) to form a dough. Transfer the dough to the prepared pan, and use a second sheet of parchment to smush the dough out evenly, pressing down again and again until it covers the bottom of the pan. Bake 12 minutes on the center rack, then let cool at least 20 minutes before either frosting right in the pan or removing from the pan and then frosting with the peanut butter. Spread the chocolate on top, then chill to set the chocolate layer.
Link Of The Day: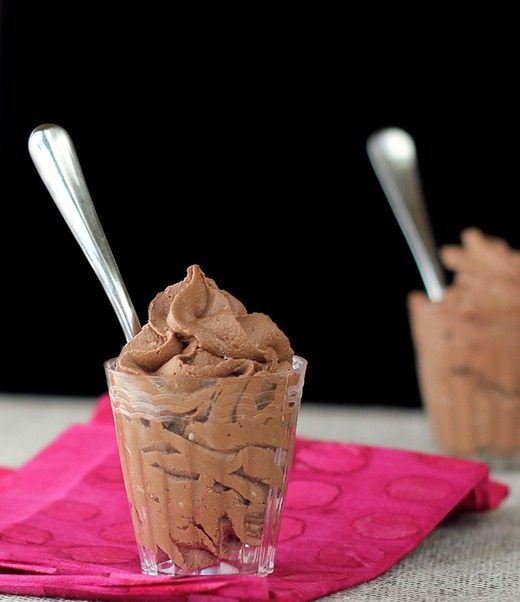 Chocolate Frosting Shots – made from just chocolate & coconut milk