A single serving keto mug cake recipe so soft, so rich, so chocolatey… and definitely not meant for sharing!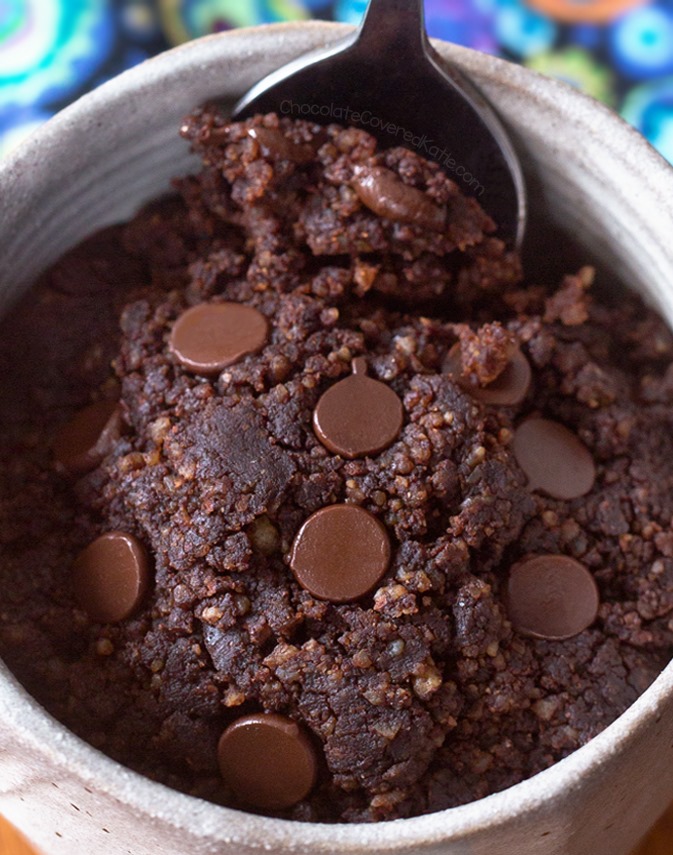 Low Carb Chocolate Mug Cake
This is possibly one of the most indulgent chocolate mug cakes you will ever try.
A brownie-like chocolate cake in a mug, made without flour, eggs, dairy, or oil.
It will completely solve all of your chocolate cravings… in less than 1 minute!
Ever since I posted my original Vegan Mug Cake Recipe –which is one of the biggest reader favorite recipes from this blog—people have been asking me to come up with a low carb or flourless version.
Over the years, I've experimented with coconut flour, peanut flour, and almond meal; and finally I'm happy with the results.
This chocolate healthy mug cake is everything I'd hoped it would be. You won't miss the flour one bit!
Also Try This Recipe: Keto Ice Cream – Just Four Ingredients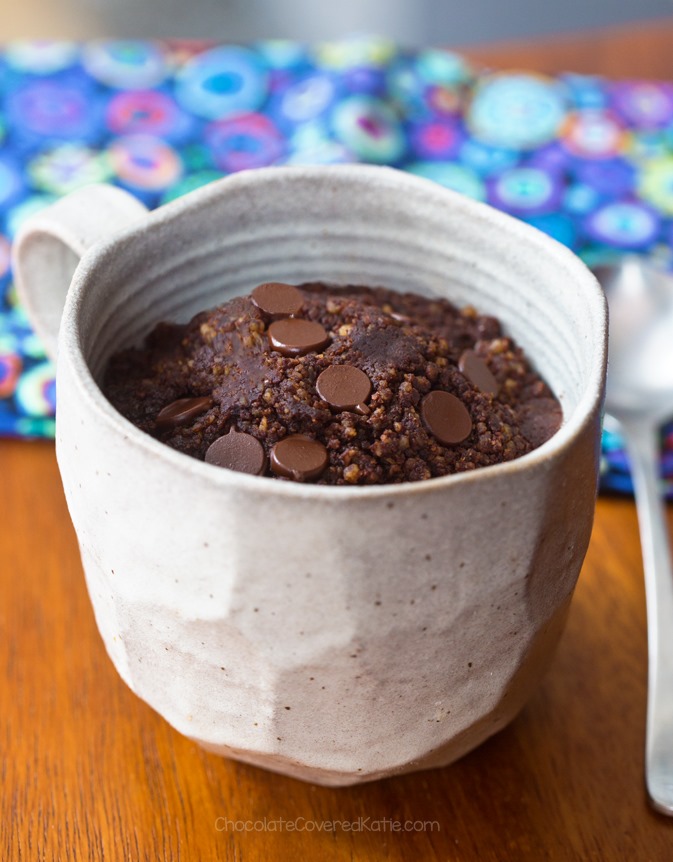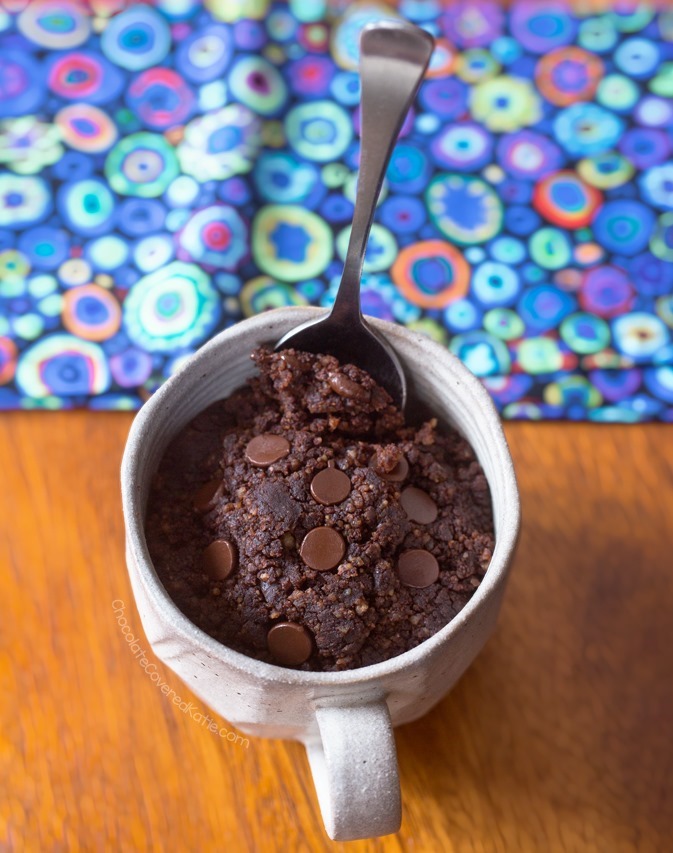 The Best Keto Cake In A Mug
Honestly, this cake is so rich that it might be more fitting to call it a chocolate mug brownie instead of a cake.
The taste reminded me of the Ultimate Unbaked Brownies, so if you like that recipe, you will probably like this one too – it's like eating a batch of unbaked brownies with a spoon!
You can choose to use nuts or almond flour for this keto mug cake with no egg, whatever is easier.
I've listed the three variations below that I've tried (almonds, pecans, and almond flour), but I bet others could work as well.
If anyone tries the recipe with walnuts, cashews, or cashew flour, definitely be sure to report back!
If you need it to be a keto dessert, be sure to use a keto-friendly sweetener such as xylitol or erythritol, and choose a sugar-free variety if including chocolate chips. I'm not on the keto diet, so I just added some regular chocolate chips to the top and let them melt into the warm chocolate cake.
Sometimes I make really good decisions.
Trending Right Now: Keto Cheesecake – Vegan, Low Carb


Keto Mug Cake Recipe
*For a larger cake, be sure to check out this Keto Cake
Keto Mug Cake
Print This Recipe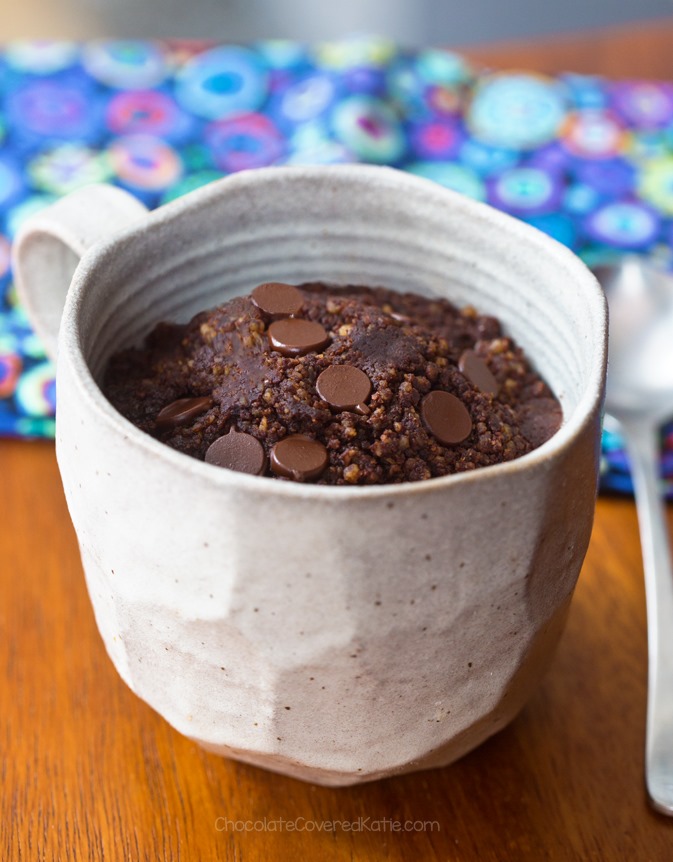 Ingredients
1/3 cup almonds or pecans, or 6 tbsp almond flour (nut-free version here)
1 tbsp + 2 tsp cocoa powder
1 tbsp granulated erythritol or sugar or sweetener of choice
pinch stevia, or additional 2 tsp sugar
1/8 tsp salt
1/4 tsp baking powder
3 tbsp milk of choice (or 2 if using liquid sweetener)
1/4 tsp pure vanilla extract
optional, chocolate chips or sugar free chocolate chips
Instructions
*If using almonds, grind them in a blender or food processor to achieve a flour-like consistency. It will be coarser than if you use almond flour (hence the almond pieces you can see in the photos), but both versions work.
Combine all ingredients in a greased ramekin or small mug. Either bake in a preheated 350F oven for about 10 minutes, or cook in the microwave. If microwaving, time will vary depending on wattage and desired gooeyness. I started with 30 seconds, then added two 15-second intervals after that. The cake will look a bit gooey when it comes out, and it firms up as it cools. But there's no need to wait for it to firm up too much – this cake is meant to be eaten straight from the mug!
More Healthy Chocolate Recipes: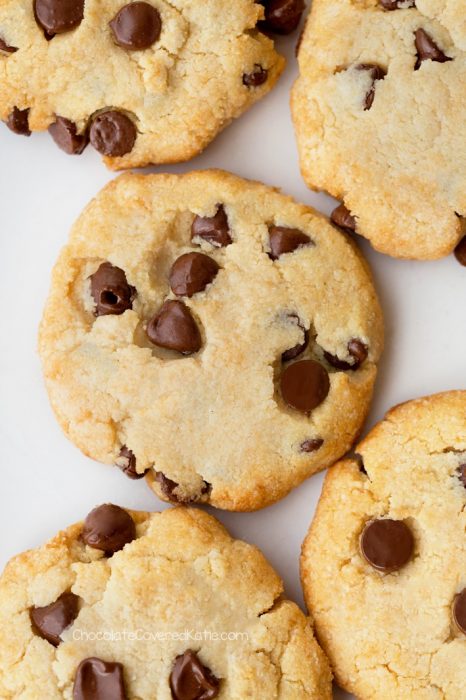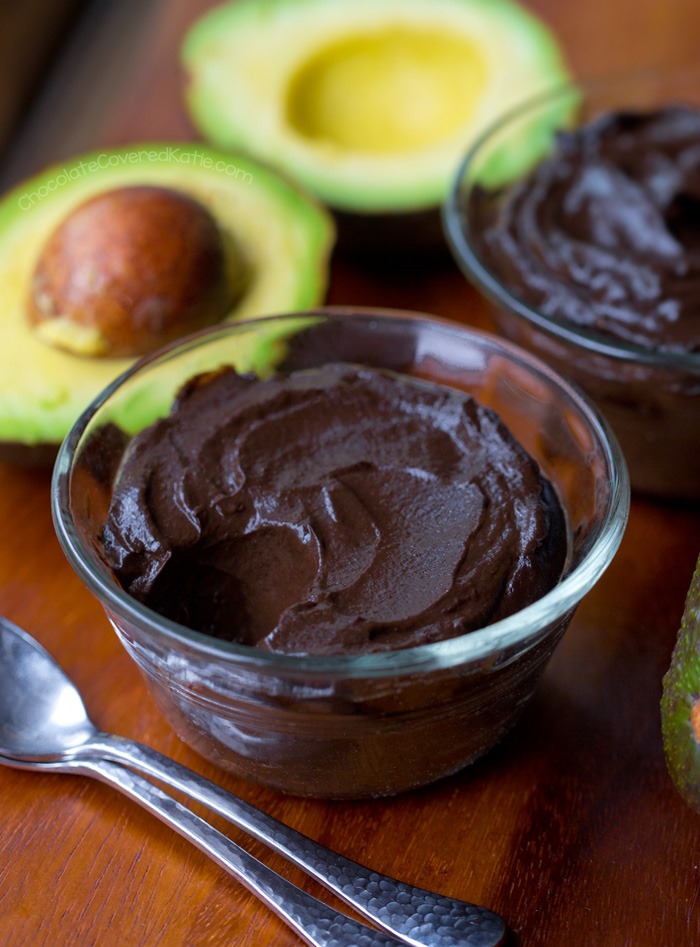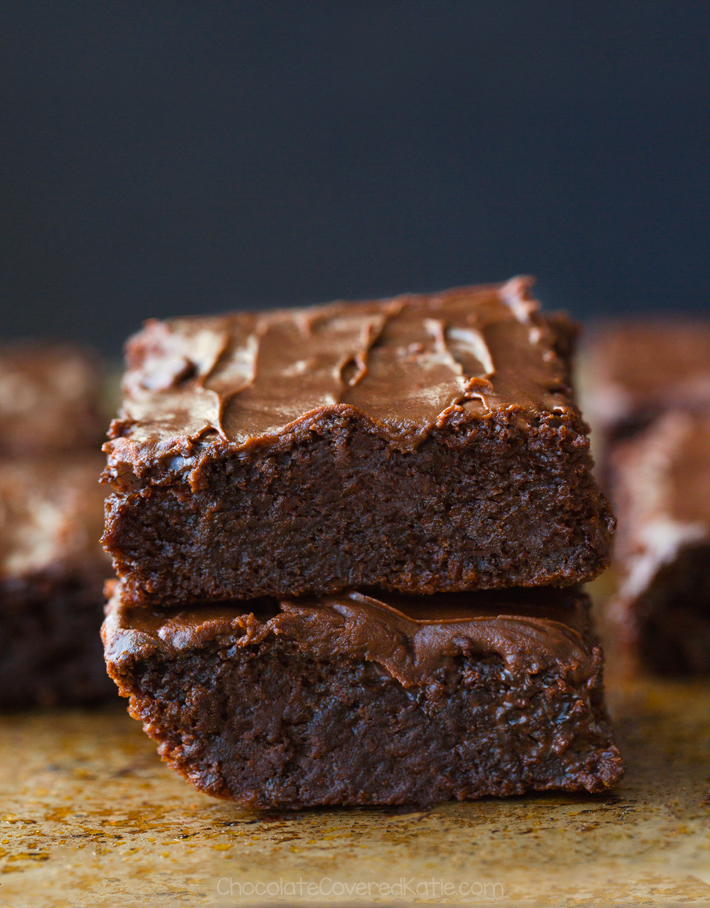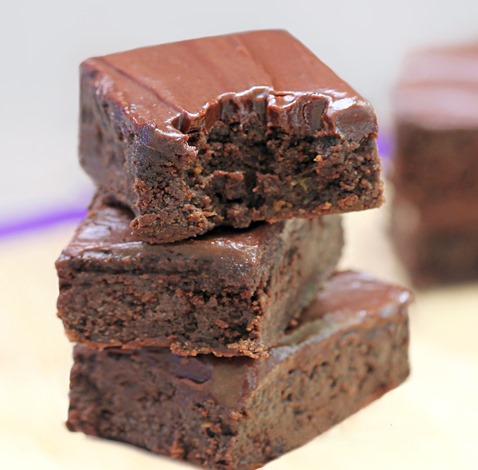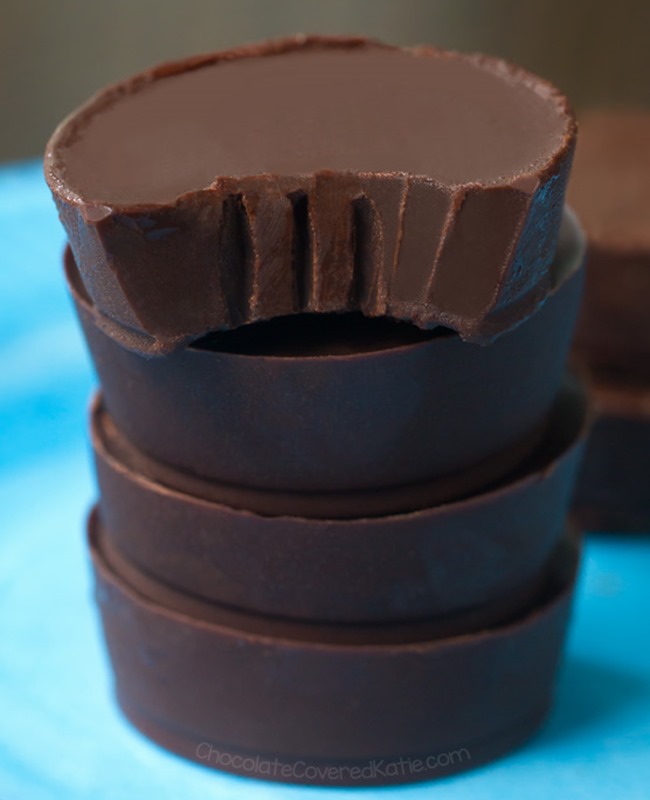 Fat Bombs (Vegan, Keto, Low Carb)