For all my fellow polenta-lovers.
Because Christmas Eve is such a big event, we usually do something smaller for Christmas. This year, I somehow convinced my entire family to eat a vegan Christmas dinner! Mom was instantly on board, as it meant she didn't have to cook.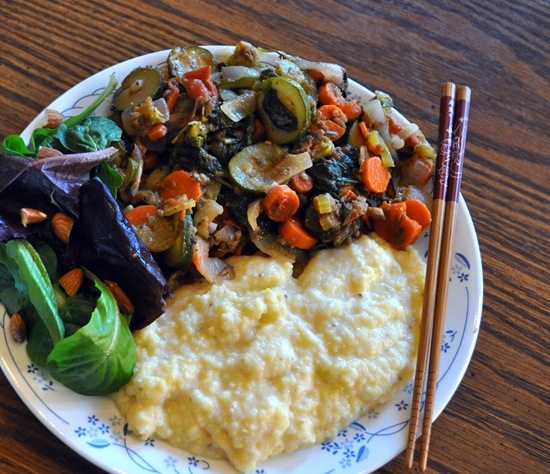 I cooked up a huge batch of Bread-Free Vegan Stuffing.
I'm kinda obsessed with this recipe, if you couldn't tell. It's especially simple to make when you have a sister chopping veggies for you and a dad who does the dishes.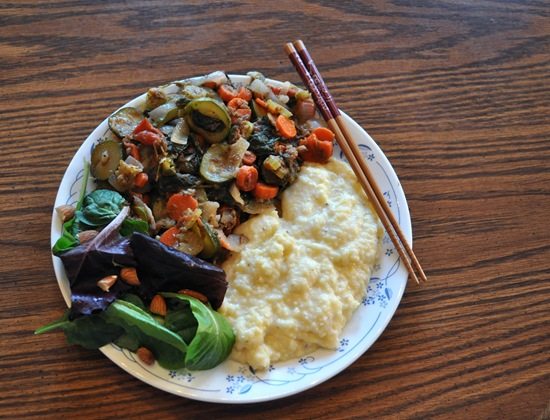 With the stuffing, I made a simple salad (just greens and almonds, letting everyone choose their dressing). In a polenta mood from my Christmas Polenta Casserole the night before, I opted for more polenta as a side dish—a quick and easy, single-serving recipe (I cooked extra for the family).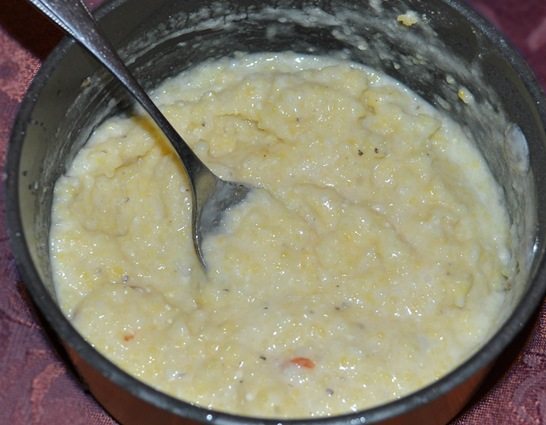 Creamy Polenta for One
Measure your polenta, salt, and 1 cup water into a small pot. Cook on medium-high, with the lid on, for 4 minutes. Then uncover, stir, and lower to a simmer for 2 more minutes. Stir again, then keep simmering (still uncovered) 3 more minutes, or until desired consistency is reached. I make this ahead of time and add the creamer right before serving. Add the creamer, then re-heat until it's warmed to your liking.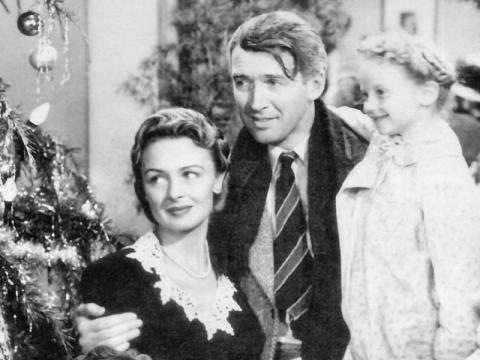 After dinner, we cuddled up on the couch with Molly and Henry and watched It's a Wonderful Life, a.k.a. one of the cutest movies–Christmas or not–ever made.
Side note: I did really well teaching Henry, who sheds, not to go on the couch. But then I missed cuddling with him when I sat on the couch! Sometimes, you have to weigh the pros and cons: missing out on Henry cuddles is so not worth having fur-less furniture.