Still dreaming about these cinnamony sweet and comforting apple quinoa breakfast bowls…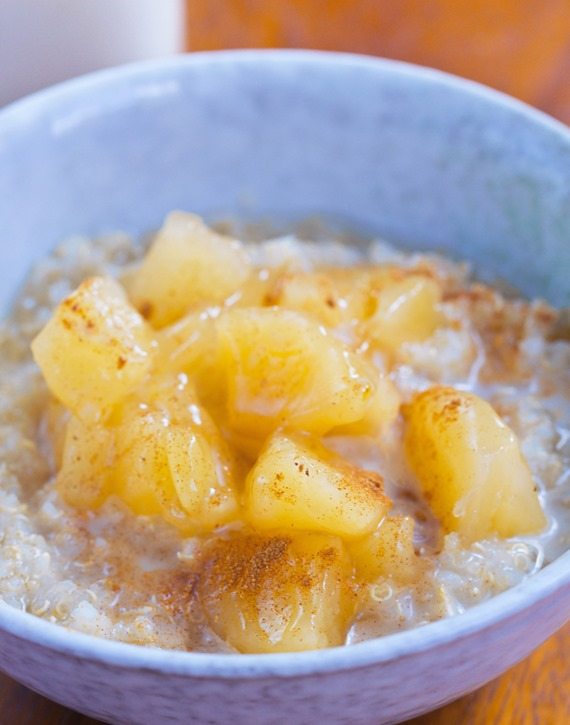 It's like apple pie for breakfast! ?
I've really been getting into quinoa lately – it's a great source of protein, is super easy to cook, and you can make it sweet or savory depending on your mood. I like to make up a big batch of quinoa all at once and then portion it out and add different ingredients to each individual serving.
(See: How To Cook Quinoa)

These apple quinoa bowls really do taste like you are eating apple pie in a bowl! If you have apple pie spice on hand, definitely use it here – the combination of cinnamon, cloves, allspice, and nutmeg really does wonders in this recipe. If apple pie spice is scarce, however, plain cinnamon will also do in a pinch.
And if you happen to have any coconut milk or coconut butter lying around, I highly recommend adding a little to your breakfast apple pie.
SO so good.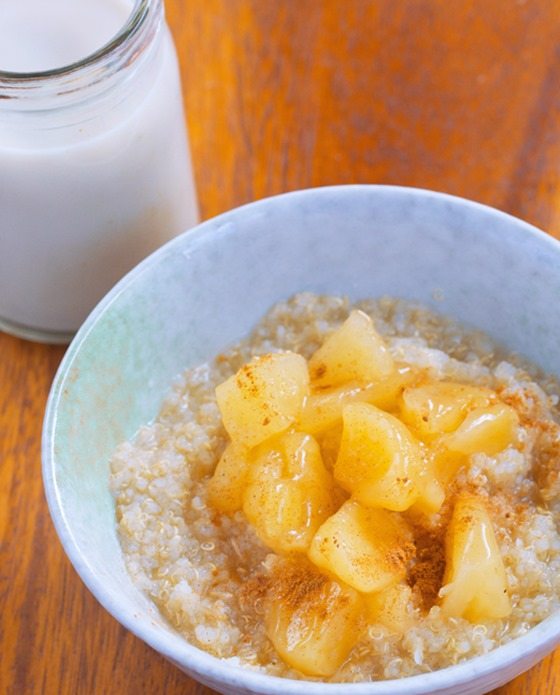 Breakfast Apple Pie Quinoa Bowls
Adapted From Breakfast Quinoa Bowls
Apple Pie Quinoa Breakfast Bowls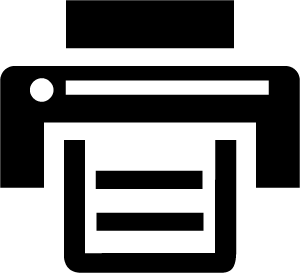 Print This Recipe
[mrp_rating_result show_count="false" show_rich_snippets="false"]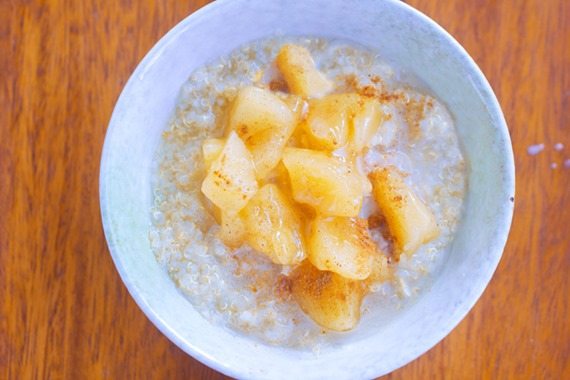 Ingredients
1/2 cup raw quinoa (80g)
1/4 tsp salt
1 2/3 cup water or apple juice
1/4 tsp pure vanilla extract
1 large apple, peeled and diced
1/3 cup raisins, optional
3 tbsp coconut butter, optional
1/2 tsp cinnamon or apple pie spice
optional milk of choice, nuts, sweetener
Instructions
In a small pot, bring the water or juice to a boil. As soon as it's boiling, lower to a simmer. Add the quinoa, apple, salt, and optional raisins, and cover. Leave covered on simmer for 40 minutes without ever lifting the lid. Then—still never lifting the lid—turn off the heat but let the quinoa sit covered an additional 20 minutes. After this time, it should be nice and fluffy! (If still too thin, bring back to a boil and stir until fluffy.) Stir in the cinnamon, vanilla extract, and optional nuts and coconut butter. Add a splash of milk of choice, and sweeten as desired. Cover and refrigerate leftovers.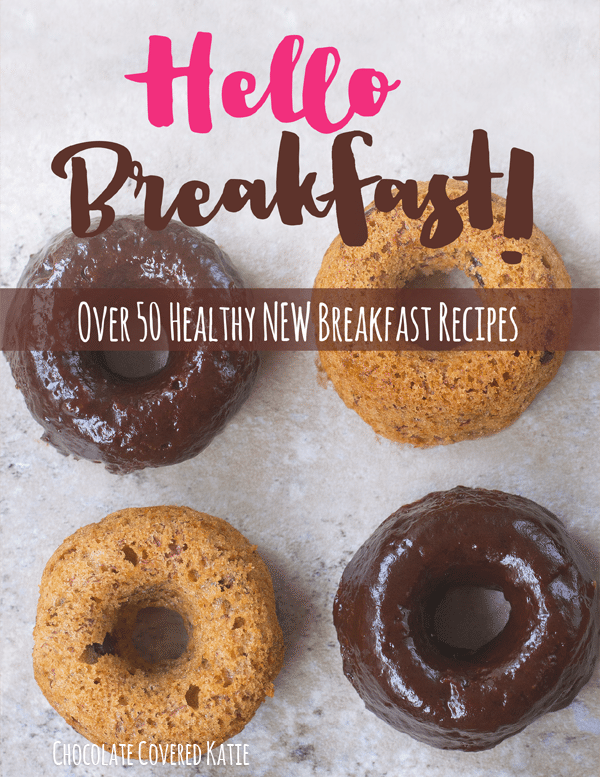 Link Of The Day: