Soft, buttery, gooey brown sugar bars so sinfully melt-in-your-mouth delicious…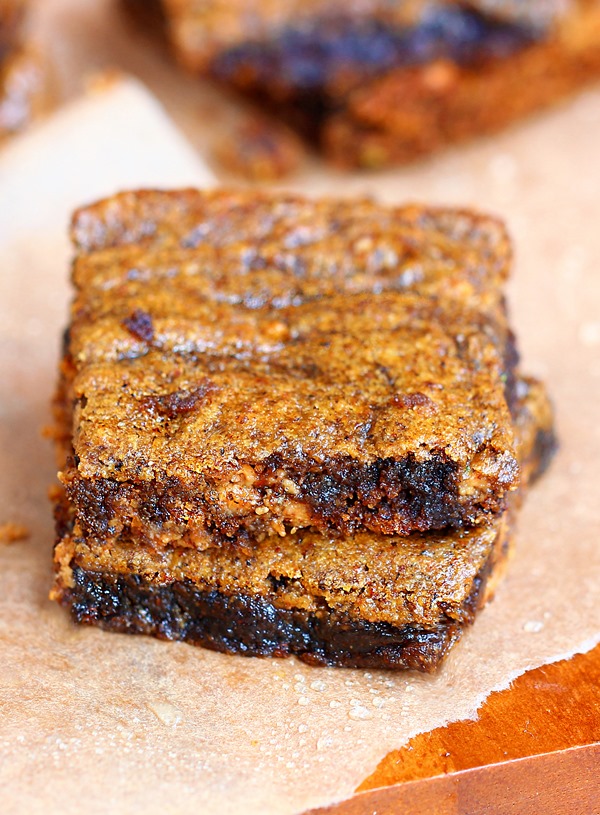 You'll swear up and down they MUST BE terrible for you…
But with a secret healthy ingredient and over 17% of the RDA for Vitamin A packed into one bar, they're actually not at all!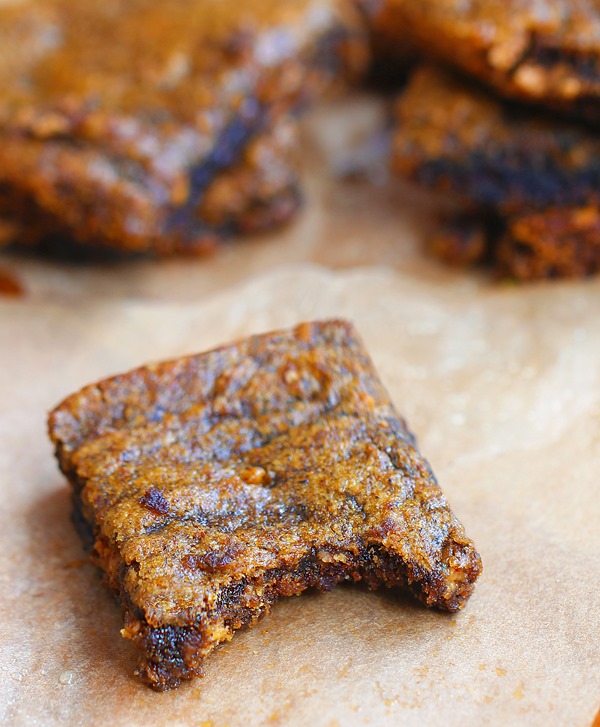 You will be completely shocked to find out the secret ingredient in these gooeylicious brown sugar gooey bars…
And I promise no one will ever guess!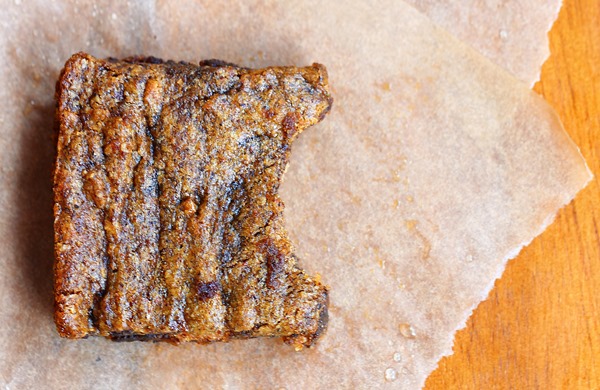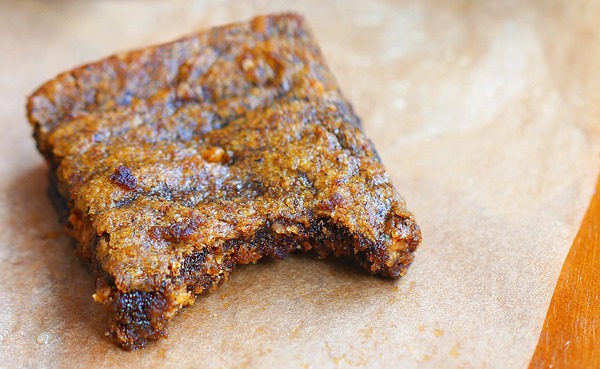 Are you ready for the secret ingredient?
It's carrot! Yes, really! Just like in your favorite carrot cake, the powerhouse carrot adds sweetness and moisture to these gooey bars, and you'll never, ever know!
Side Note: Here's a list of all my recipes that contain carrots.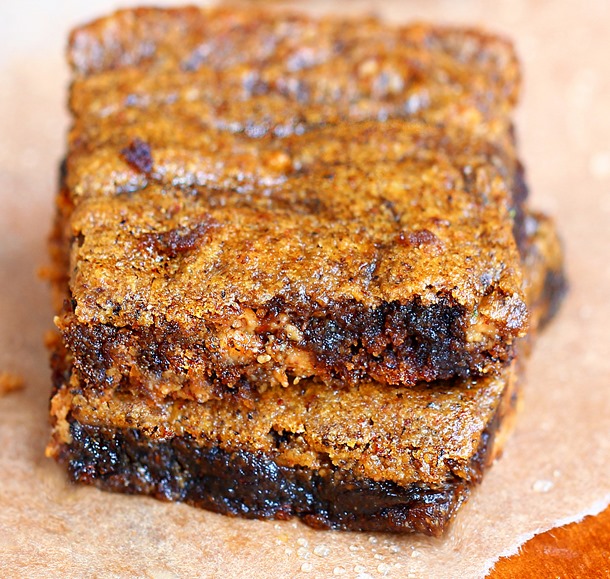 Brown Sugar Gooey Bars
Adapted from Almond Butter Brownies
Brown Sugar Gooey Bars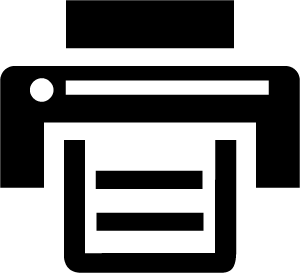 Print This Recipe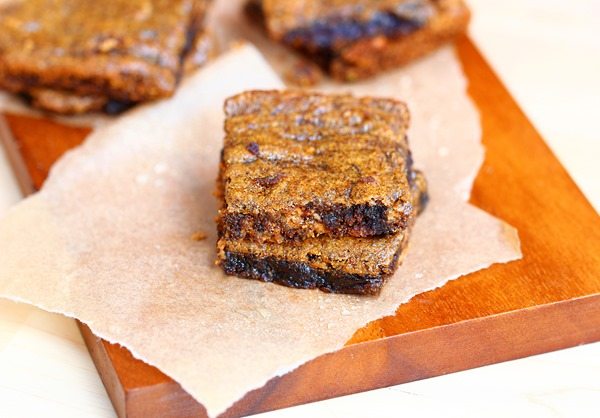 Ingredients
1/3 cup jarred baby food carrots OR steamed and pureed carrot (80g)
1 cup almond butter OR allergy-friendly alternative
1 tsp pure vanilla extract
1 1/2 tsp baking soda
1/4 tsp cinnamon
1/8 tsp salt
1/4 cup plus 2 tbsp flour (I have had success with spelt, white, sorghum, buckwheat, and ww pastry) (50g)
1/2 cup brown sugar or coconut sugar
1/4 cup shredded coconut, optional
Instructions
Preheat oven to 200 F, grease an 8-inch baking pan and set aside. In a medium mixing bowl, gently heat the almond butter if it is not already stir-able, then stir in the pureed carrot and vanilla. Set aside. In a separate mixing bowl, stir together the baking soda, cinnamon, salt, flour, and sugar (and coconut, if using). Pour the dry ingredients into the wet, then keep stirring. It will seem dry at first, so break up the nut butter and stop occasionally to scrape it off the spoon. It will eventually get gooey like cookie dough. Transfer the batter to the prepared pan, and smooth down evenly with a spoon or spatula. Place in the oven, close the oven and immediately increase the temperature to 350 F. Bake 14 minutes. When you take the bars out, the top will look set but they will still be undercooked underneath. This is okay! Let them cool for at least 20 minutes, during which time they'll firm up.
Link Of The Day: