Everyone with a DSLR camera, get ready to be jealous…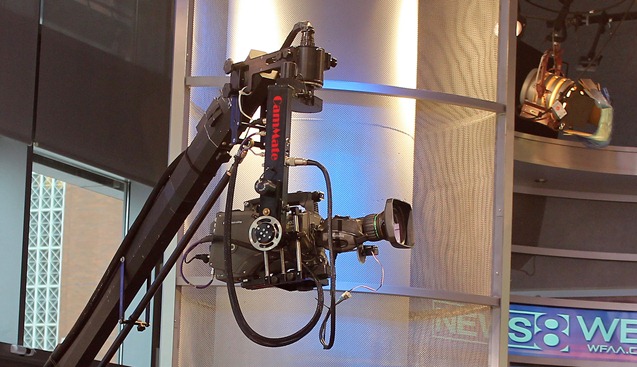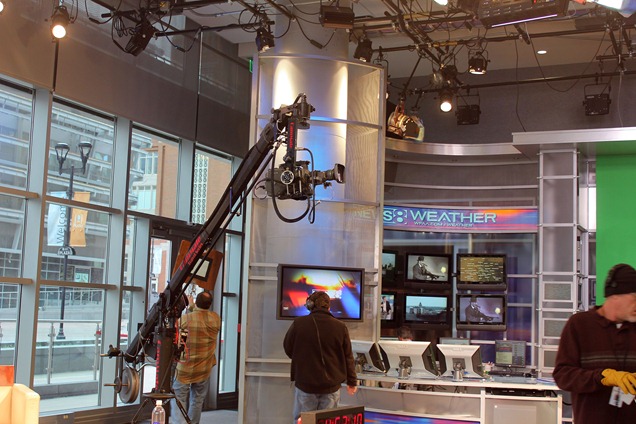 On Tuesday night, I was invited into the News 8 studio to watch as they filmed. I loved it! I got to meet the incredibly gracious news crew and get a behind-the-scenes view of what goes on during a live broadcast.
Then, when my story came on the tv, it was surreal. Shelly Slater, the news anchor, had asked me to bring another cookie pie to the set, and–unbeknownst to me–they did a live taste-test in the middle of the show. Shelly set out two desserts and didn't tell the other newscasters which one was the healthier one. She asked them to pick their favorite… and they both picked the deep-dish cookie pie!
If you're new to my blog, the recipe can be found here:
Deep-Dish Chocolate Chip Cookie Pie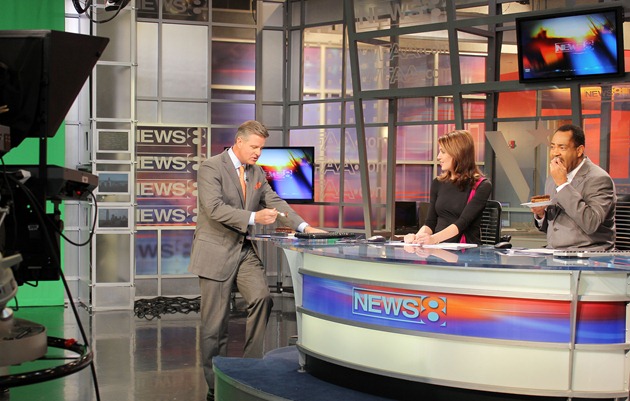 And this is what they did on the commercial break: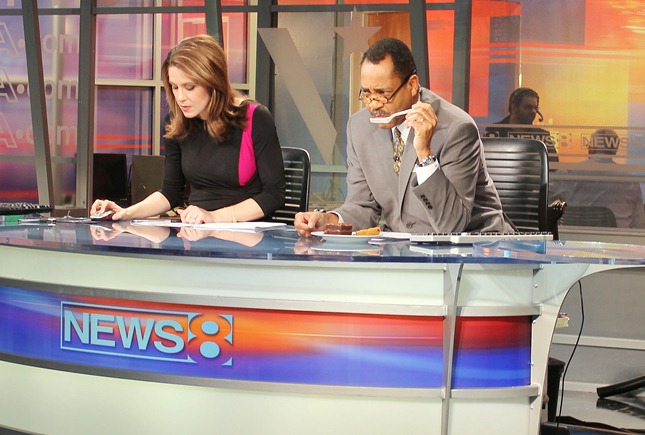 No one ever did finish that other cake…