Gluten free, paleo, vegan, egg free, peanut free, no bake and SO easy to make!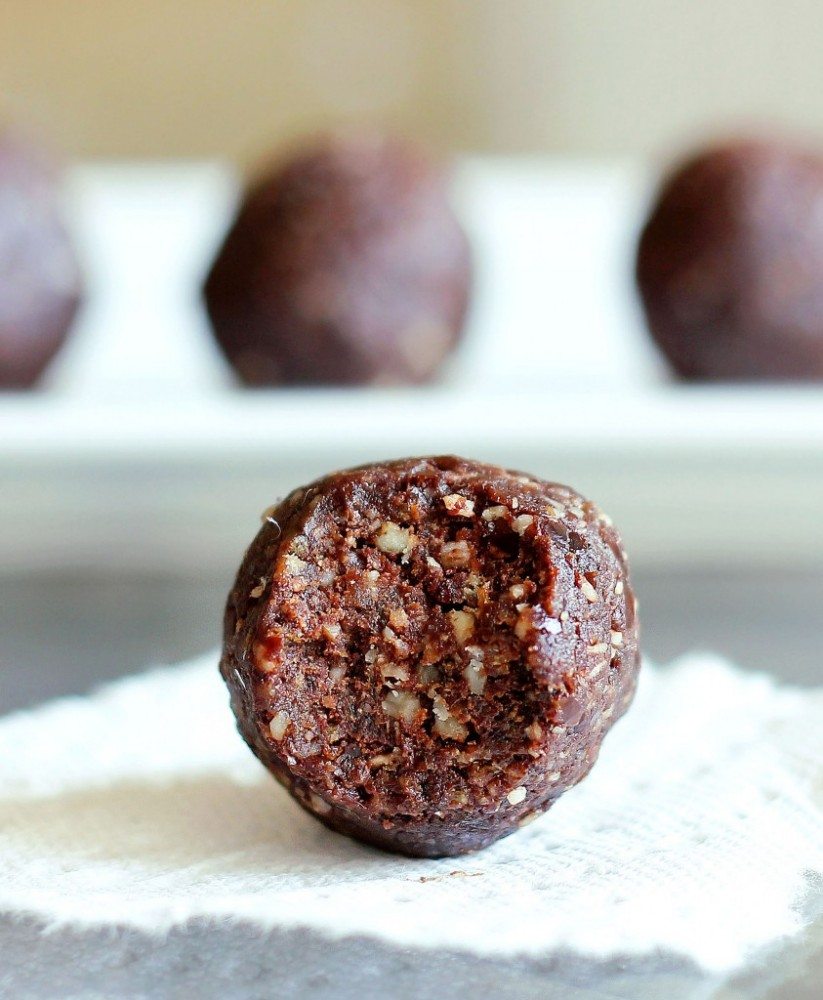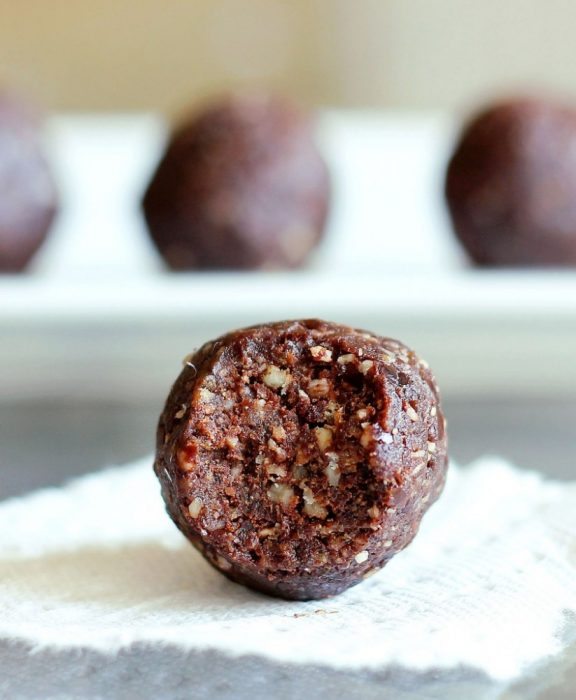 No one will ever guess that such fudgy chocolate balls could possibly be 100% free of sugar, butter, and flour.
Shhhh… no need to tell anyone they're healthy.

Healthy?
Who, me?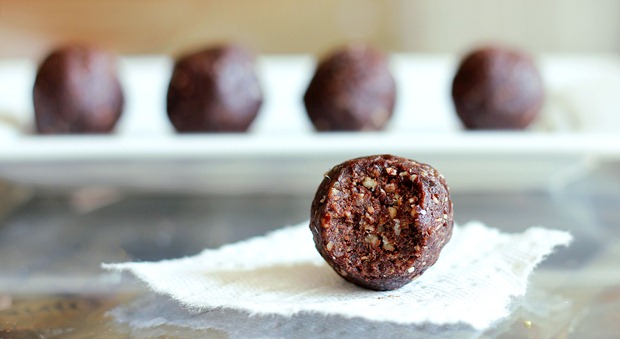 Since creating recipes is my full-time job, I try at least two new recipe experiments every day, and this was one of the successes of last week.
Today, I'm working on chocolate chunk cookies, molten chocolate pudding cake, and chocolate raspberry truffle ice cream.
So basically, it's going to be one big chocolate fest.
But that's no different from any other day!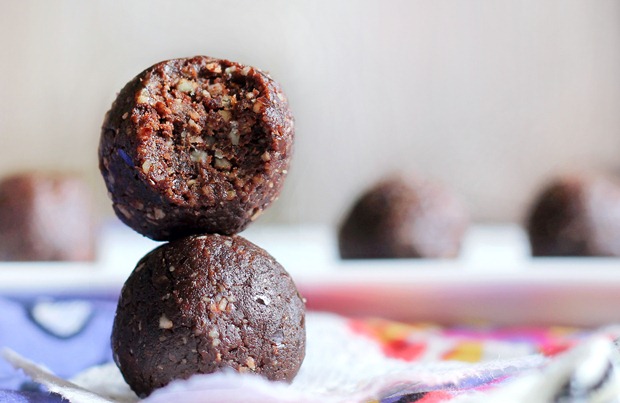 I'm also working on some non-chocolate recipes, and of course I have to cook actual meals as well…
I've gotten really good at multitasking in the kitchen; it's not hard to make a bunch of things at once if you've already made a mess.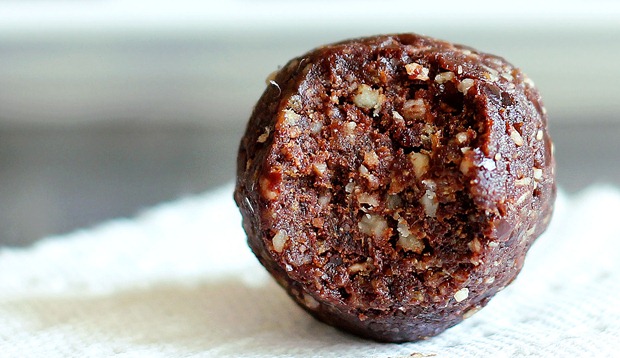 German Chocolate Fudge Bites
(Makes 10-14 balls)
Inspired by my Hot Fudge Brownie Larabars
3/4 cup pitted dates (120g)
1/2 tsp pure vanilla extract
1/16 tsp salt
2 tbsp cocoa or cacao powder
2 tbsp shredded coconut
1/3 to 1/2 cup raw pecans
optional: feel free to add some chocolate chips
Blend all ingredients together very well. I recommend using a food processor for best results, as they'll be very sticky in a blender. Squish the dough together – I transferred the dough to a plastic bag then smushed it together in the bag. It's much less messy this way! Roll into balls, cookie-cuttered shapes, or bars… or you can even use it for a pie crust!
Link Of The Day: