Avocado Frozen Yogurt.
The fourth week of May is known as National Frozen Yogurt Week, so I thought I'd play along this time: every single recipe on my blog this week will center around the frozen-yogurt theme, starting with today's slightly-unconventional recipe for Avocado Frozen Yogurt.
The avocado makes this frozen dessert extra creamy and super healthy. Yes, it sounds strange, but this avocado dessert might just convert even the biggest avocado hater. And hey, at least it's not Spinach Ice Cream!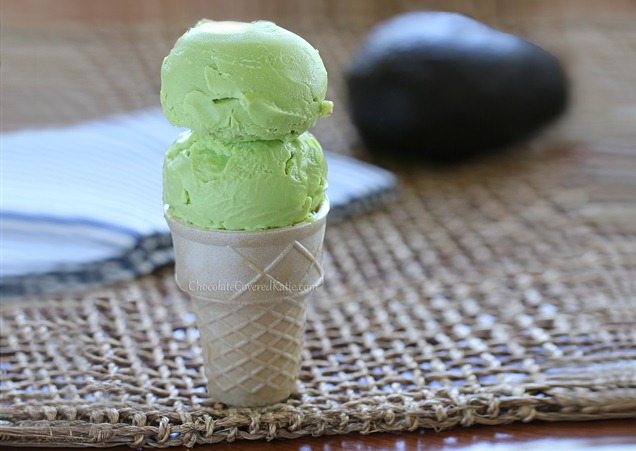 Avocado Frozen Yogurt
Adapted from Homemade Frozen Yogurt
1 large, ripe avocado (it should be soft)
2 cups plain yogurt of choice (such as Wholesoy) (440g)
1/2 cup milk of choice (120g)
1/2 tsp pure vanilla extract (2g)
1/8 tsp salt
pinch pure stevia extract, or 3-4 tbsp sugar of choice (Amount will depend on the sweetness of your yogurt, and you may need more if you're using an unsweetened yogurt. You want the non-frozen mixture to taste a little too sweet for your liking, as it is less sweet once frozen.)
Avocado frozen yogurt recipe: Scrape out the flesh of the avocado and discard the peel and pit. Blend all ingredients until completely smooth, in a blender, food processor, or Vita-Mix. If you have an ice cream maker, transfer mixture to the machine and churn according to manufacturer's directions. My Cuisinart took just 10 minutes. Eat immediately as soft-serve, or freeze in an airtight container for a half hour if you want a firmer texture. (If you don't have an ice cream machine, you can simply transfer the blended mixture to an airtight container, freeze, and stir every  half hour for 2-3 hours. The texture won't be quite as creamy, but it still works.)
Click for: Avocado Frozen Yogurt Nutrition Facts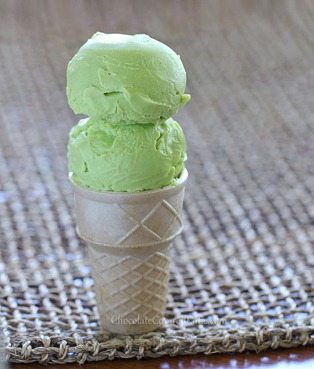 Question of the Day:
What flavor gets your vote for Frozen Yogurt Week?
Feel free to leave as many flavor suggestions as you can dream up. There are four large containers of yogurt in my refrigerator, just waiting to be turned into frozen yogurt. Link of the Day:
Can you tell the weather is getting warmer?