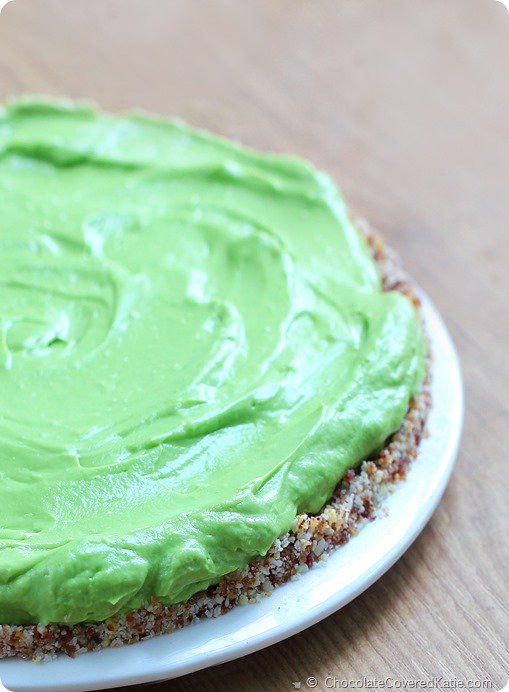 This avocado key lime pie tart can be:
Gluten-Free
Soy-Free
Dairy-Free
and 100% Raw!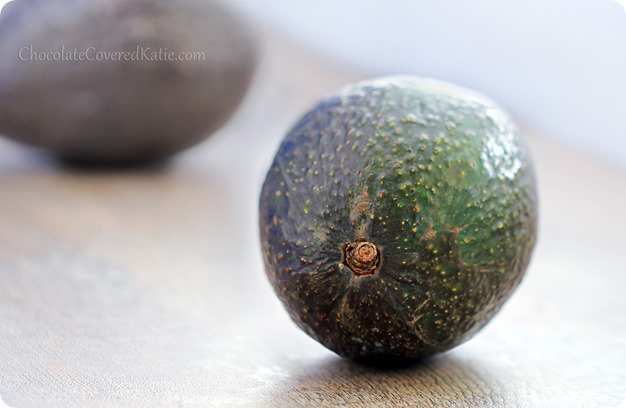 One time in college…
There are a number of ways I could finish that sentence, many of which are probably not relevant stories to tell on a food blog. So today I'll tell you the story about the one time in college when I came home from class to find my roommate in the kitchen stabbing toothpicks violently into the seed of an avocado. She informed me she'd seen this done online and that in a few weeks we would be parents to our very own avocado tree!
For six weeks, we lovingly cared for our avocado seed, giving it fresh water, shielding it from direct sunlight, and excitedly watching for the day it would begin growing roots.
Sadly, the only thing the avocado seed ever grew was mold.
Moral of the story: If you wish to try this no-bake pie but lack a green thumb (as my former roommate and I apparently do), I'd highly recommend buying your avocados at a grocery store.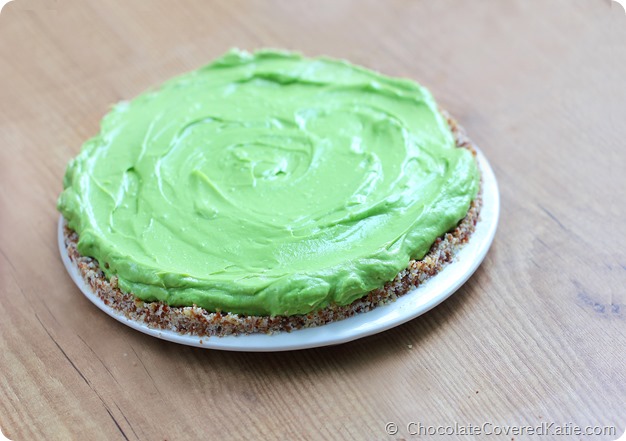 Avocado Key Lime Pie Tart
2 tbsp key lime juice or regular lime juice
1 tsp pure vanilla extract
flesh of 3 ripe avocados (280g)
pinch pure stevia OR 3 tbsp sugar of choice (liquid sweeteners are fine)
scant 1/8 tsp salt
2-in x 1-in piece of lime skin OR 1 tsp lime zest
1/4 cup milk of choice (decrease to 1 tbsp if using a liquid sweetener)
For the Crust:
1/2 cup walnuts or almonds (60g)
1/2 cup dates (65g)
1/2 cup shredded coconut (35g)
pinch salt (1/16 tsp)
1/2 tsp or so water, only if needed
For the crust: Combine all ingredients in a high-quality food processor until fine crumbles form. (It might be  too sticky if you use a blender, but I have not tried.) If crumbles are too dry to smush together, add the water and process again. Transfer to an 8-in springform pan and press down very firmly. Freeze while you make the filling: Combine all filling ingredients in a food processor or blender until smooth. Pour evenly over the crust. Refrigerate to chill. Store leftovers in the refrigerator for up to three days. (The color will be most vibrant the day this is made.) Note: If you want a deeper avocado key lime pie as opposed to a tart, double both the crust and filling recipes, keeping the pan size the same.
View Avocado Key Lime Pie Nutrition Facts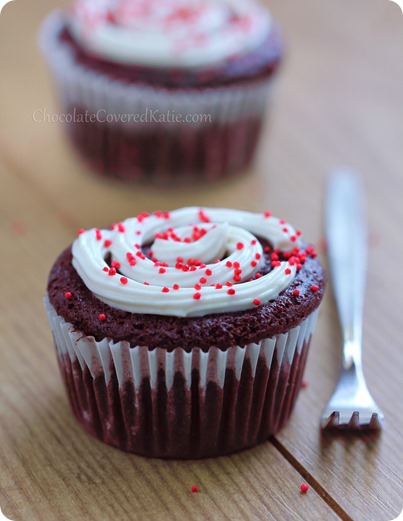 Link Of The Day: Healthy Red Velvet Cupcakes
Question of the Day: Have you ever had a Pinterest fail?