There's comfort food, and then there's REAL comfort food. This thick and cheesy black bean enchilada soup is the ultimate healthy comfort food.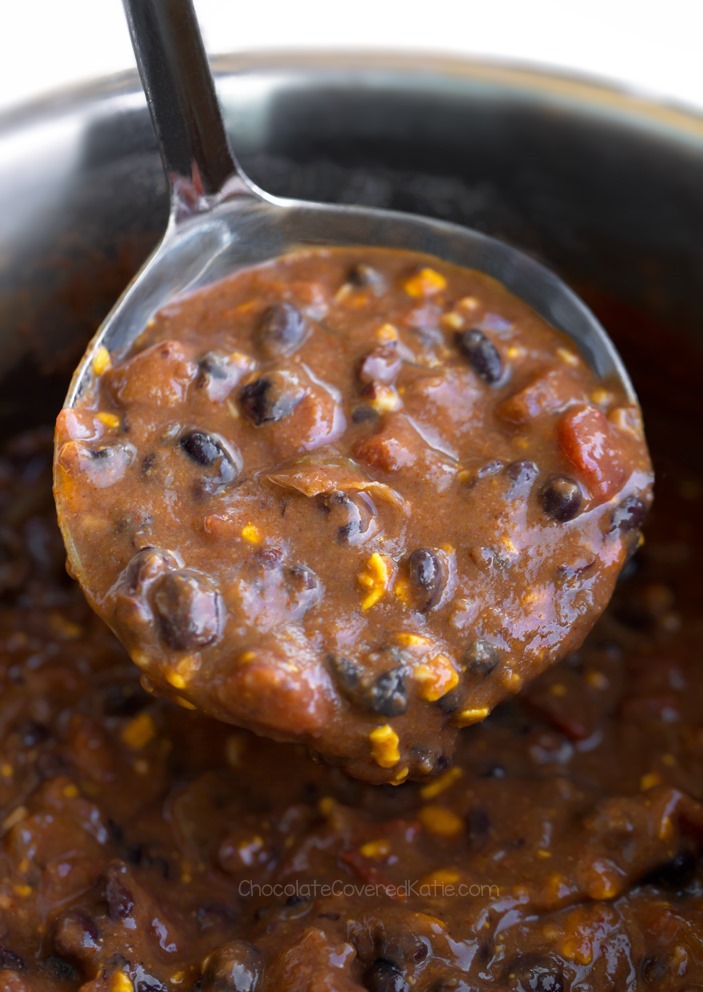 High Protein
Freezes Well
100% Plant Based
5 Minutes To Make
Perfect For Super Bowl!
Whether you're watching football or simply hibernating out of the cold, this ultra thick and hearty soup is the perfect comfort food to fill you up without weighing you down.
It's so thick that it's almost more like chili, and the entire recipe really can be prepared in under ten minutes, from start to finish!
Trending Right Now: Coconut Curry – The Easy Recipe

January has been so cold over here.
Maybe not compared to Minnesota or North Dakota, but still.
(Seriously, how do you deal with -24 degrees? I would never want to leave the house!)
It explains why recent recipes on my blog have been things like Vegan Hot Chocolate, Vegetarian Chili, and Lentil Soup.
This black bean enchilada soup came about in a similar way to how many of my savory recipes are created: I was trying to use up ingredients in the pantry. This time, it was a jar of red enchilada sauce from Whole Foods. (I buy their brand of enchilada sauce because they don't add sugar or artificial colors.) The 8-degree-with-32-mph-wind weather seemed like a fantastic time for soup, and this recipe did not disappoint.
I thought it still needed something at the end, so I added a squeeze of lime, which worked perfectly to bring all of the flavors together – If you make this, do not skip the lime!
My dad was visiting for the weekend, and we ate the homemade enchilada soup with crushed tortilla chips (highly recommend eating it this way), while watching football and definitely not going outside. I looked at the health app on my iPhone, and it said I'd gotten a grand total of 2,000 steps for the day. Honestly, I'm surprised it was even that high!

The recipe was inspired by this Black Bean Soup Recipe.
Black Bean Enchilada Soup
This thick black bean enchilada soup recipe is the ultimate healthy comfort food.
Ingredients
3/4

cup

diced onion

1

tbsp

minced garlic

4

cups

vegetable broth

1

cup

enchilada sauce

2

cans black beans

10

oz

diced tomatoes

(I use a can of diced tomatoes with green chilies)

1/2

cup

masa harina,

or white or spelt flour (see note below for substitutions)

2 1/2

tsp

chili powder

1

tsp

salt

1/2

tsp

cumin

Juice of 1/2 lime,

important

6-8

oz

cheddar-style shreds

or nutritional yeast as desired

Feel free to add some corn or diced carrots if you wish
Instructions
Directions: If desired, first sauté onion in a little oil or spray until it begins to brown. Otherwise, just combine all ingredients in a medium pot, whisking in the masa harina or flour. Bring to a boil, whisking occasionally, then either continue cooking until desired thickness is reached or let cool and refrigerate overnight, during which time it will thicken on its own.

View Nutrition Facts

 

 
Notes
My favorite way to eat this soup is with crushed tortilla chips or crumbled Vegan Cornbread on top. 
The masa harina or flour is used to thicken the soup, so feel free to experiment with your favorite thickener if a substitute is needed. The soup gets much thicker and the flavor is much better the next day, so make it ahead of time if you can!
Also try this Cauliflower Soup Recipe.
.
More Healthy Comfort Food Recipes: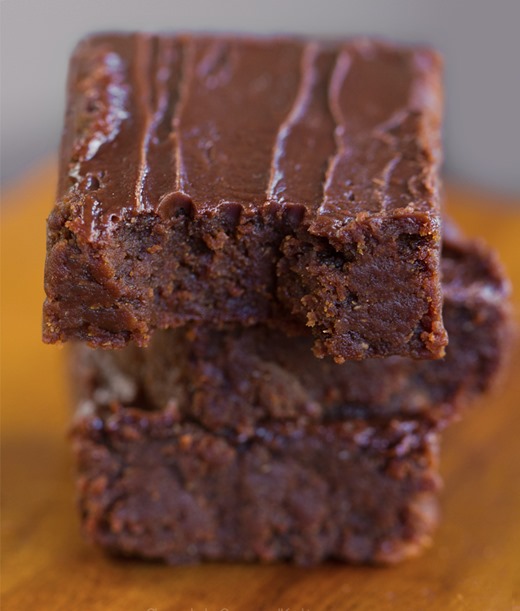 .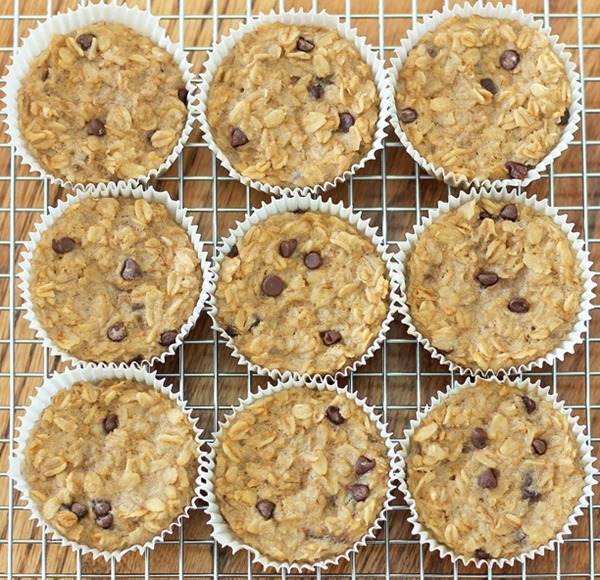 Breakfast Oatmeal Cupcakes To Go
.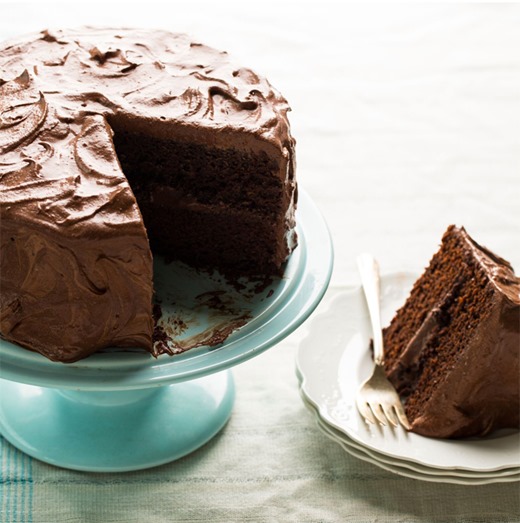 .