Soft, doughy, chocolatey, unbaked cookie dough fat bombs.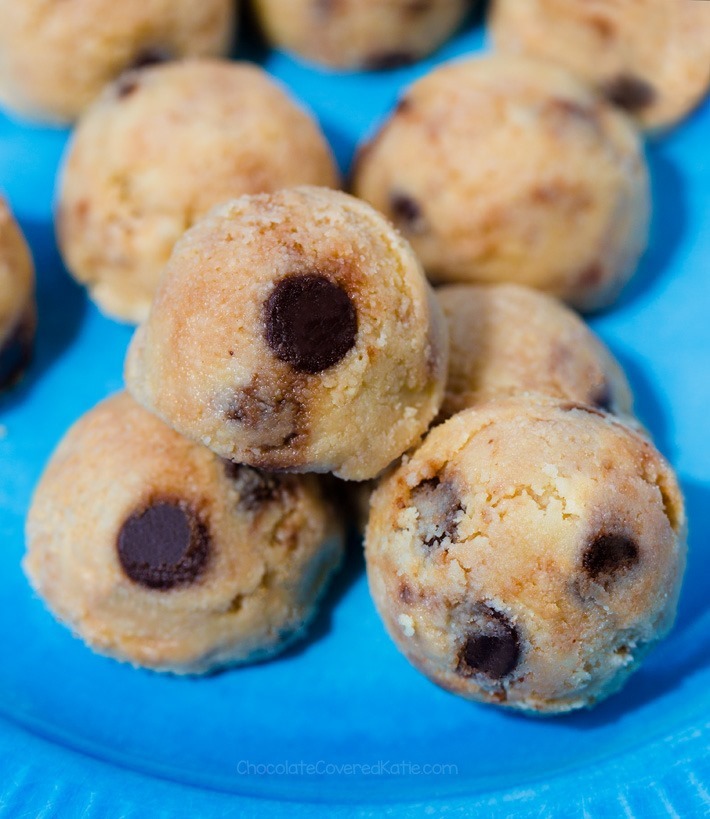 Cookie dough fat bombs are probably either the craziest or most delicious idea you've ever heard.
Maybe they're crazy and delicious at the same time.
Or perhaps it's just crazy how delicious they are.
Like the original chocolate Fat Bombs Recipe and the spinoff Peanut Butter Fat Bombs, this cookie dough version can be low carb, sugar free, keto and vegan friendly, and there's no baking required.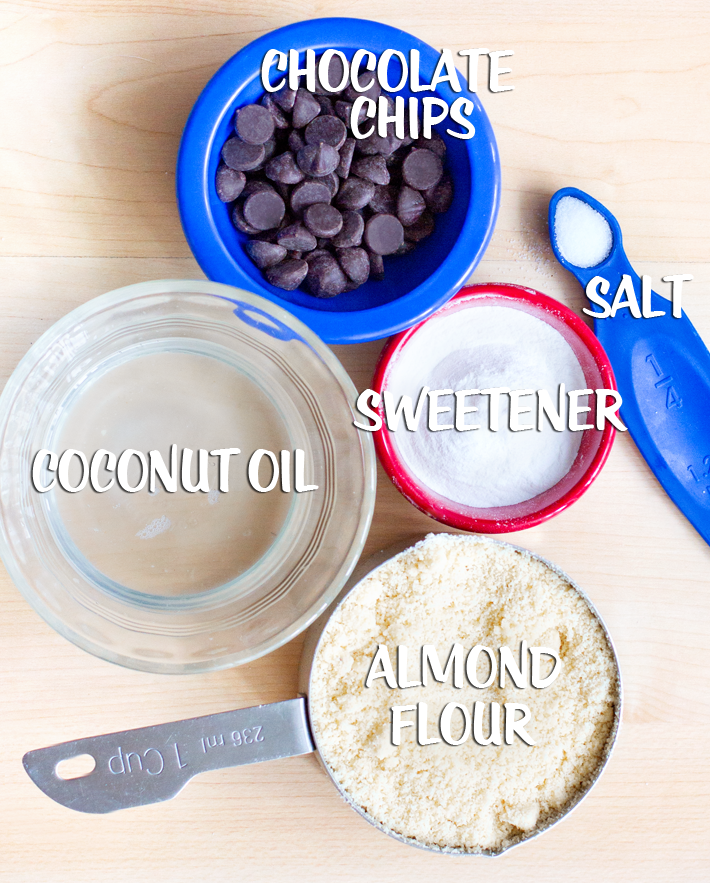 Just like with my other keto dessert recipes, you don't need to be on the keto diet to enjoy these.
I'm not promoting any specific diet here but am simply sharing a tasty treat that happens to have the option of being both keto and vegan.
The inspiration for the recipe is thanks to a reader who commented that she'd made cookie dough fat bombs from my keto chocolate chip cookies by rolling the dough into balls and not baking them.
I love when readers leave comments about variations of my recipes that they've tried, because it so often inspires me to try your ideas as well!
In this case, her version sounded so easy that I was able to whip up a batch in five minutes flat.
I added extra coconut oil to make them firmer and omitted the baking soda since they weren't being baked, but otherwise it's the same recipe as the cookies, just in a delightfully unbaked form!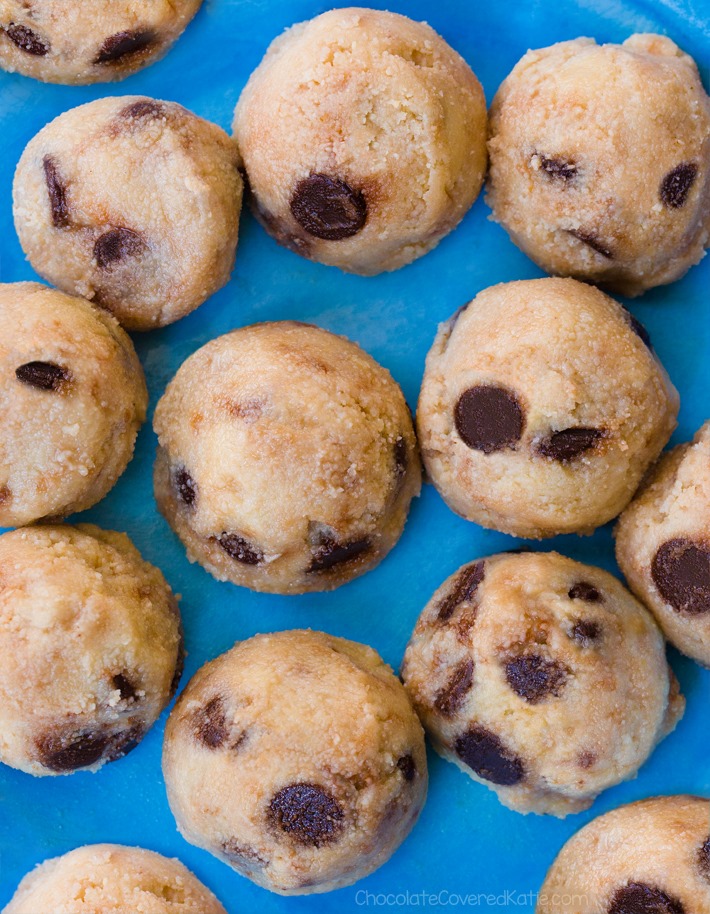 Note: If you're not on a keto diet and would prefer cookie dough balls with less fat, you can use the same concept with any of my other Healthy Cookies Recipes.
The hands-down BEST thing about vegan cookie dough is that you get to eat as much of the unbaked dough as you want without worrying that you're consuming raw eggs.
My two personal favorite cookie doughs on this blog are the Vegan Chocolate Chip Cookies and the Vegan Peanut Butter Cookies.
Above, watch the cookie dough fat bomb recipe video


Cookie Dough Fat Bombs
These chocolate chip cookie dough fat bombs are an easy keto snack.
Ingredients
2

tbsp

sugar

or erythritol for keto

1/4

tsp

pure vanilla extract

scant 1/4 tsp salt

2-4

tbsp

chocolate chips

or sugar free chocolate chips
Instructions
Combine all dry ingredients, and stir well. Add wet, and stir to form a dough. Roll into balls, and refrigerate or freeze to firm up. Store leftovers in the fridge or freezer. (There's a recipe step-by-step video posted above.)

View Nutrition Facts
More Vegan Keto Recipes: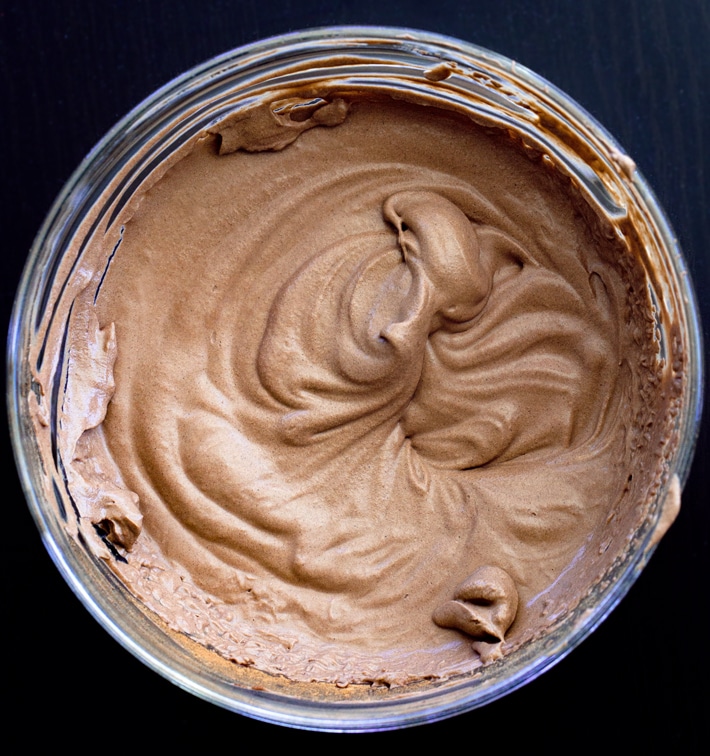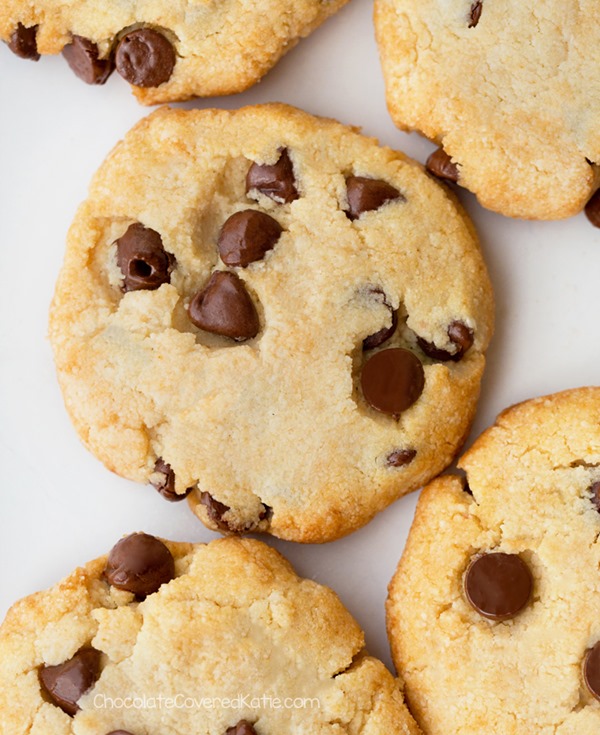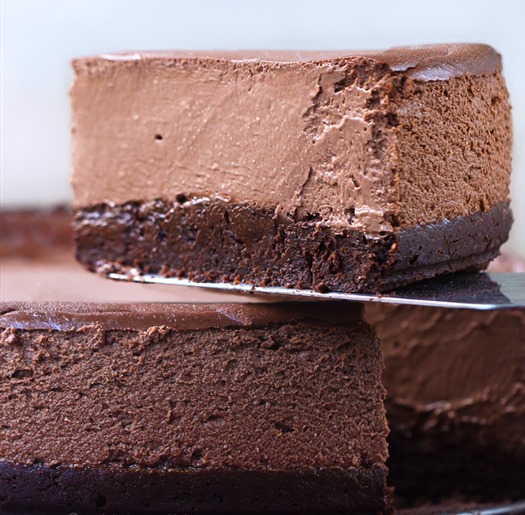 (Cheesecake only, use your favorite crust)