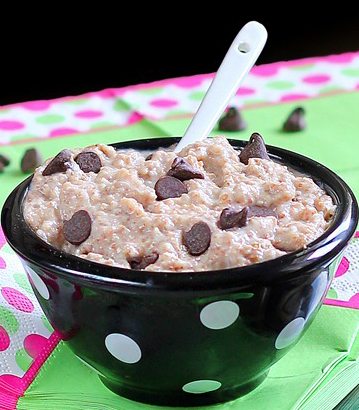 Cookie dough for breakfast.
Finally, a reason to love Mondays.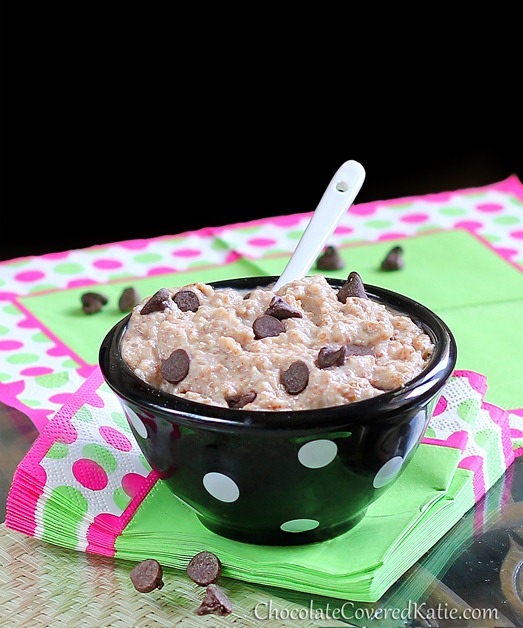 When I was little, I saw commercials for a cereal called "Cookie Crisps" that claimed to taste just like cookies for breakfast. Obviously my 7-year-old self begged and begged until my mom finally relented and bought it, cautioning me the entire time it wouldn't really taste like cookies.
She was right, of course. Cookie Crisps tasted not like cookies, but like a different c word: cardboard. (Sadly, I didn't learn my lesson. The next year I made her buy Count Chocula, another cardboard-esque breakfast cereal.)
With today's recipe, you can finally have a cereal that really does taste like chocolate-chip cookies and milk all blended together.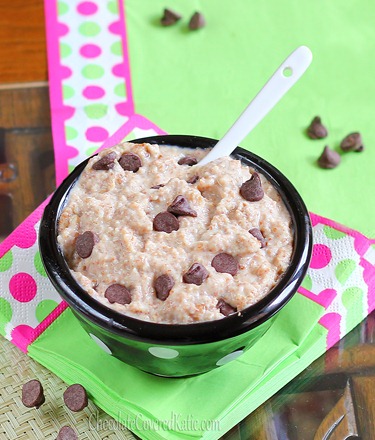 Breakfast Cookie Dough
(serves 1)
1 cup flake cereal (bran flakes, cornflakes, spelt flakes, etc.) (35g)
1/3 cup Mori-Nu tofu, or yogurt of choice (80g)
3/4 cup milk of choice (180g)
1/4 tsp pure vanilla extract
1/8 tsp salt
sweetener of choice (such as stevia, sugar, or even maple syrup)
handful of chocolate chips
optional:1 tbsp peanut butter, or 2 tsp coconut or veg oil (or sub another nut butter for the peanut)
Blend together all ingredients, except chips. (I use a Magic Bullet.) Stir in chips. The cereal will have a thin consistency at first, but if you leave it in the fridge (after blending) for even just 10 minutes, it starts to get really thick. Good cold or hot.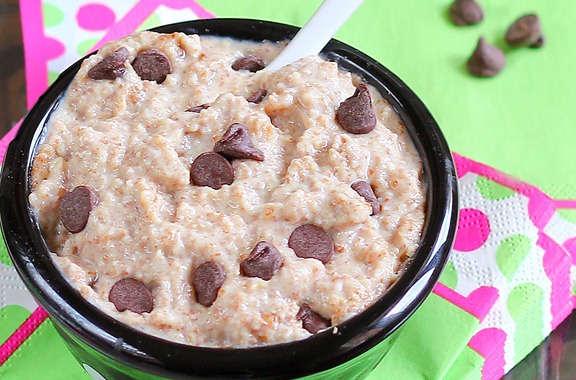 Growing up, did you have a favorite breakfast cereal?
I took turns with Frosted Flakes, Cinnamon Toast Crunch, Kix, and Life. But my all-time favorite was Apple Cinnamon Cheerios. When I was going through a growth spurt in 7th grade, I'd routinely come home from school and polish off an entire box!
By the way, one of the Cookie Crisp slogans is, "You can't have cookies for breakfast, but you can have Cookie Crisp." Ummm wait a second… who says you can't have cookies for breakfast?!