Time to break out those Funfetti Cookie Dough Balls.
In honor of my birthday (I'm excited and not-so-excited at the same time), today's post spotlights cake, funfetti, and all things sprinkle!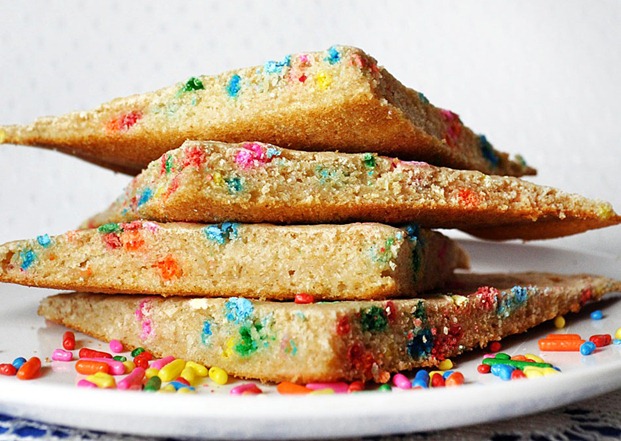 Can you look at this photo and not feel happy? Give me birthday-cake pizza over regular pizza any day. It's much more fun. And much more pretty-ful (which should be a word, by the way).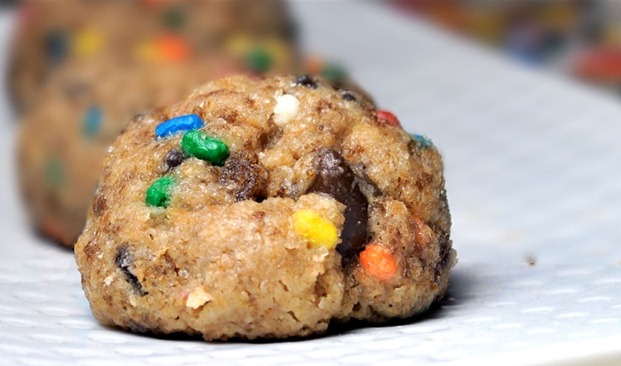 The most adorable little things ever. Almost too cute to eat.  Almost.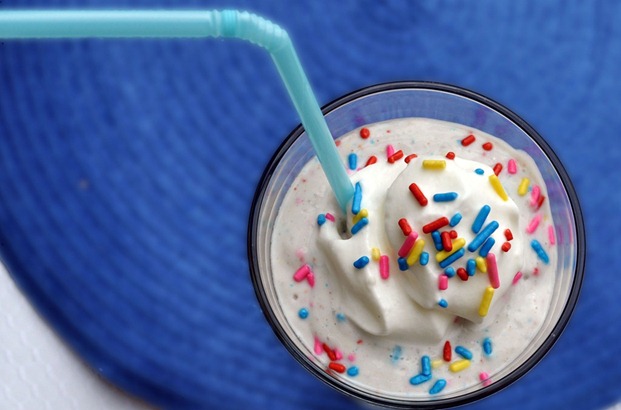 If you've been reading my blog for a while, you've probably seen this photo a million times, because it's one of the most-popular recipes on my site!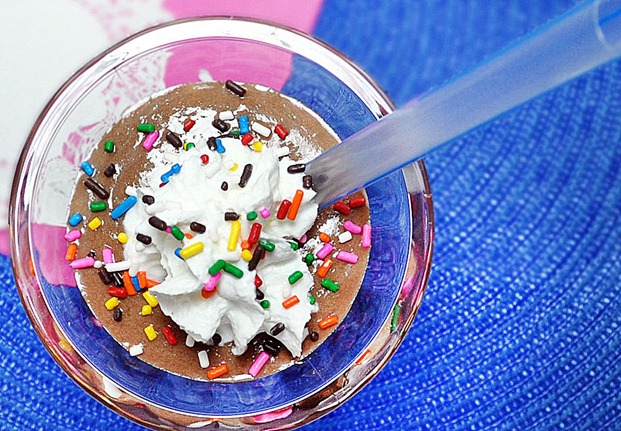 Chocolate Cake-Batter Milkshake
Even better than the original… because chocolate is always better!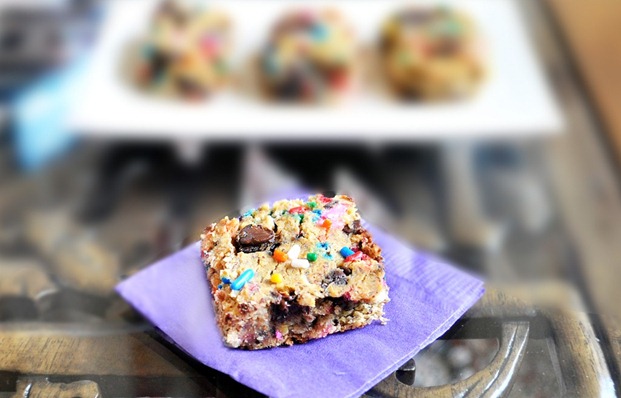 I made these for a bunch of kindergarteners, and they ate every last crumb sprinkle.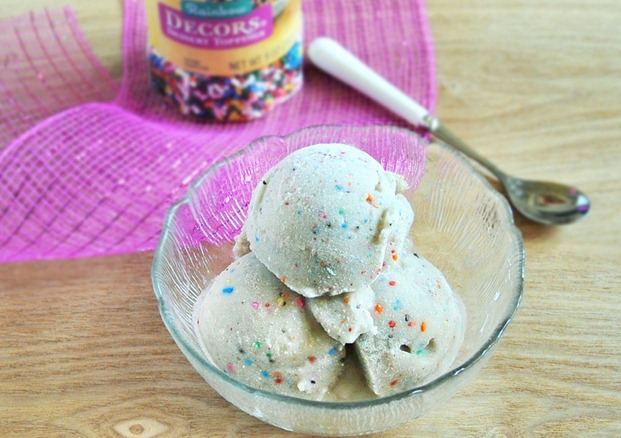 Also known as "fairy dust" ice cream or "magic fairytale" ice cream.
Question of the Day:
Do people think you look younger (or older) than you are?
People always mistake me for being younger.  And I know some people find it offensive or annoying when others mistake them for being much younger than they are. But I really don't mind. (Except for one time when a guy thought I was twelve. That made me mad.) I am secretly hoping it means I can look like Michelle Pfeiffer when I'm 53. (Seriously, what is her secret?)
My birthday dessert is going to be Chocolate Mousse Pie. And yes, I will be posting the recipe this week.