P.S. Thanks to all who now follow me on Pinterest!
What if I told you that in less than ten minutes, you can make this homemade chocolate fudge pie: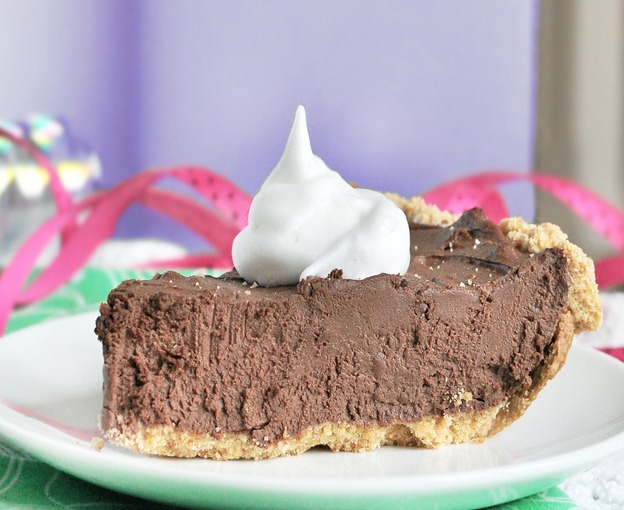 What if I told you that this chocolate fudge pie is…
Dangerously rich and delicious
Much healthier than it tastes – and lower in calories!
Did I mention it only has 6 ingredients?
Warning: If you bring this chocolate pie to parties, people will devour every last chocolatey bite. And then they'll realize they're about to choke from gobbling it up so fast they forgot to stop and breathe. Sounds intense… but don't worry. If you make this, you will never bring it to a party.
You won't want to share.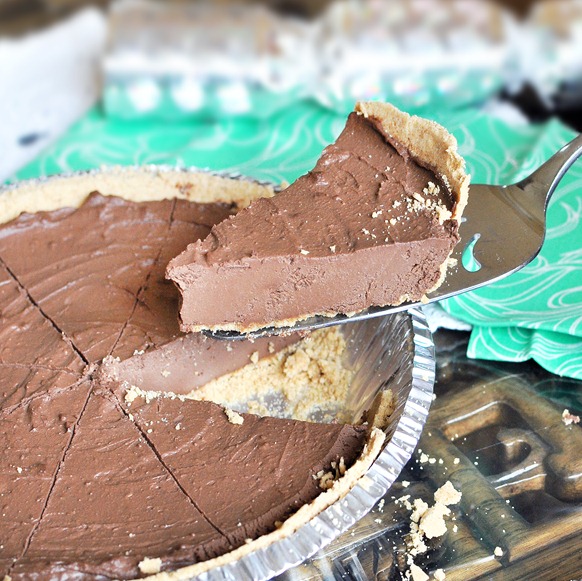 The ultimate "does not taste healthy" dessert.

Even my health-food-hating friends like this pie. Actually, I don't know a single person who doesn't! If you're looking for a healthy dessert to bring to a party that does NOT taste healthy, this is the dessert to bring.
Well, maybe this pie and the Deep Dish Cookie Pie.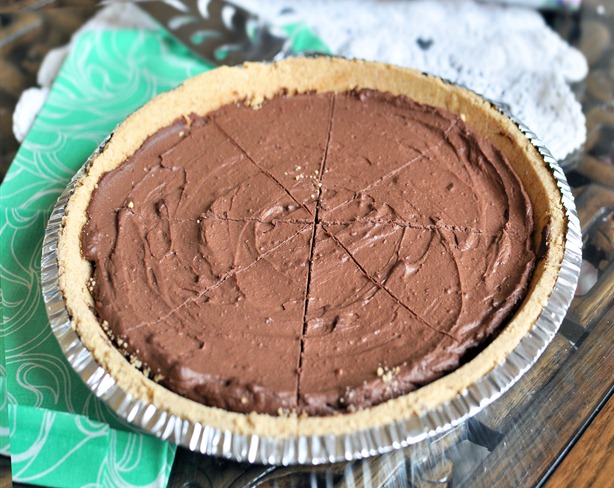 My friends say it's a tie. I say this pie wins.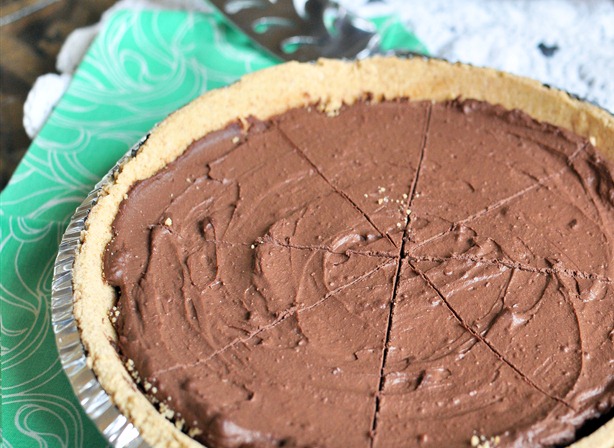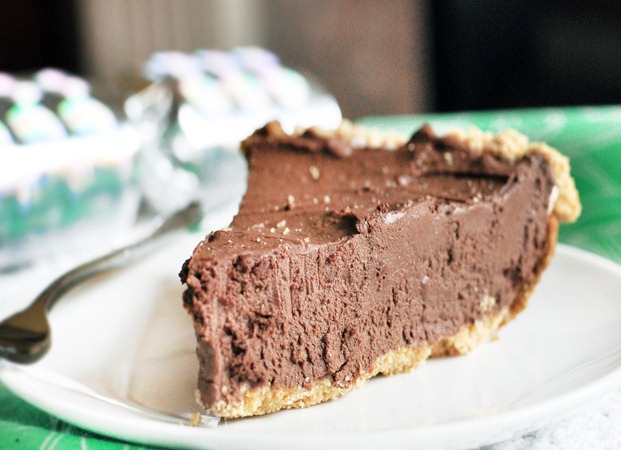 Today is my birthday! Someone suggested I should take the day off from blogging. But that'd be no fun. You know what would be fun? Sharing one of my absolute favorite recipes in the whole wide world!

The Ultimate Chocolate Fudge Pie
The Ultimate Chocolate Fudge Pie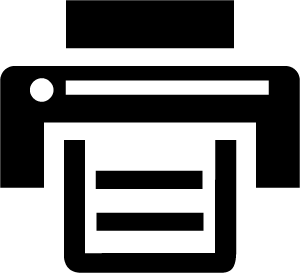 Print This Recipe
[mrp_rating_result show_count="false" show_rich_snippets="false"]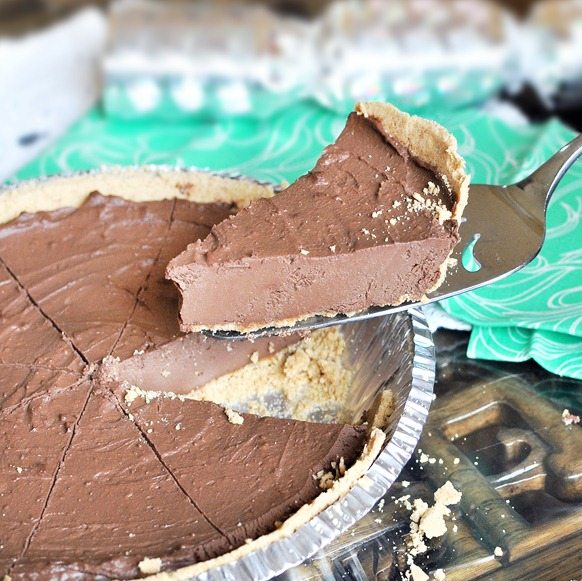 Ingredients
12.3 oz silken or firm tofu (I highly recommend Mori-Nu silken-firm for no aftertaste)
1 1/2 tsp cocoa powder
1 tsp pure vanilla extract
2 tbsp milk of choice
scant 1/8 tsp salt
8 to 10 oz chocolate chips (about 1 1/2 cups or more)
2-3 tbsp sweetener of choice (If you are used to less-sweet desserts, you can omit)
optional: extracts, flavorings, or liqueurs
Instructions
Carefully melt the chocolate (either on the stove or in the microwave – google how to melt chocolate), then throw everything into a food processor and blend until super-smooth. Pour into a pie crust if desired. Fridge until chilled. This gets firmer and firmer, the longer it sits. It's also firmer if you use firm tofu and more like mousse pie if you use silken.
I promise you, everyone will rave about it, and no one will believe it has tofu!!
Link Of The Day: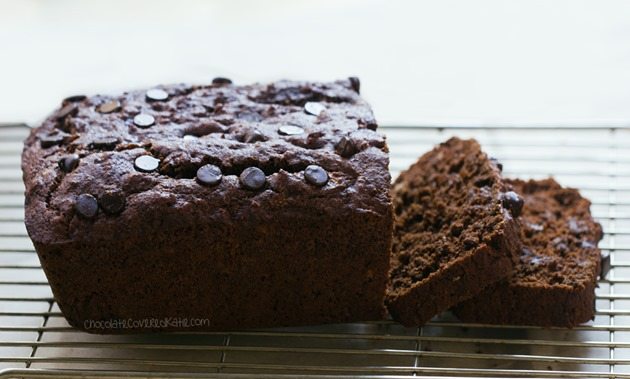 Gooey Chocolate Coconut Banana Bread