From what I can tell, a successful kids' birthday party has three components:
1. Presents.
2. Pizza.
3. And cake. Emphasis on the cake!
Why not save time and energy by combining two of the three?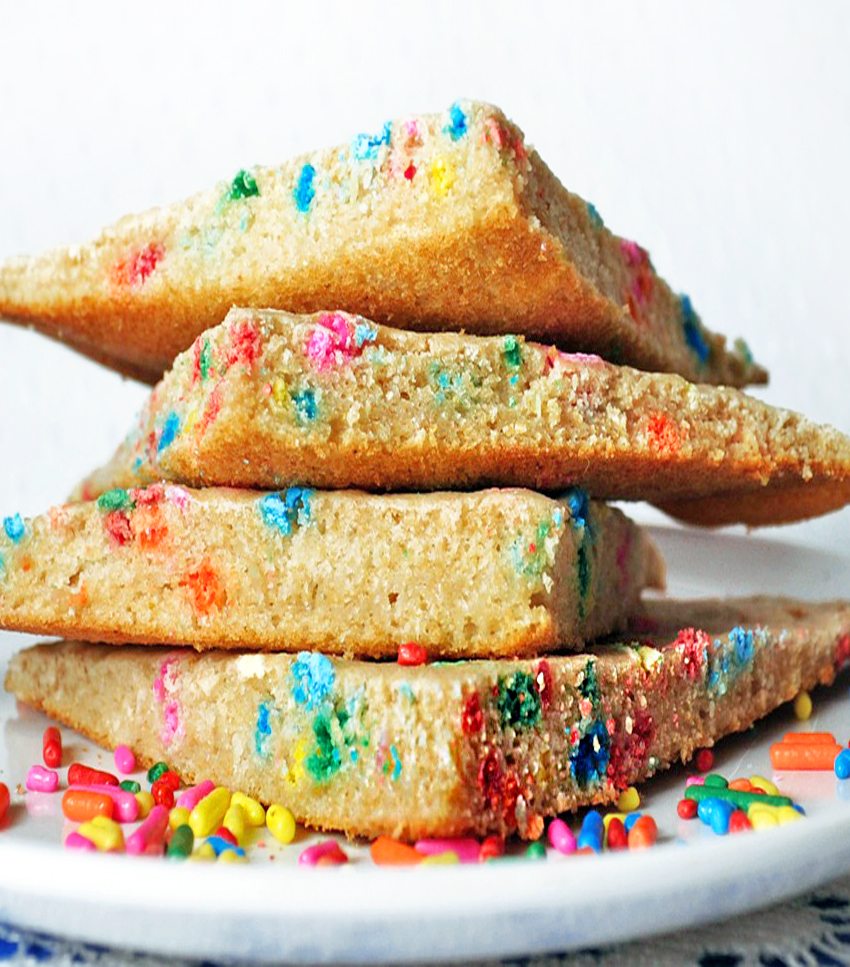 Cake Batter Pizza
(Serves 1-2)
70 grams (1/2 cup) flour (I used two parts spelt flour to one part coconut flour. White flour or whole wheat pastry flour work too. You can also make a Gluten-Free Version.)
1 teaspoon baking powder
sweetener (such as 2 tbsp sugar or 2 nunaturals stevia packets)
100 grams (a little under 1/2 cup) water or other liquid, such as juice or milk of choice
32g (2 tablespoons) coconut oil, or applesauce for a fat-free version (or try using pumpkin, canola oil, mashed banana, or even baby food!)
1/8 tsp salt
optional, for a buttery "cake" flavor: 1/4 tsp butter extract (It's vegan)
A few handfuls of sprinkles
Cook in an un-preheated oven at 400F for 14-15 minutes or until done. Leave out 10 minutes before cutting around the sides and then transferring to a plate. (Note: be sure to spray your cake pan. If you have trouble with a pizzert that sticks to the pan, try putting it onto a sprayed or oiled baking sheet instead, and use a rolling pin to flatten.)
See original pizzert post for: Calories and Nutrition Facts.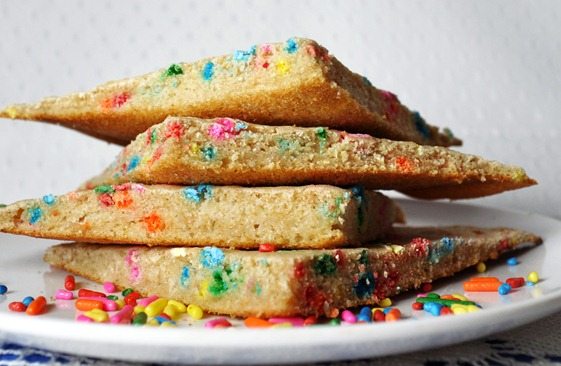 I made this for my little friend who loves spwinkles (her way of saying "sprinkles"). Hanging out with little kids gives you the chance to act like a little kid, yourself. And if–by the end of the night–you've not been "spwinkled" out, you can always chase down your dessert pizza with: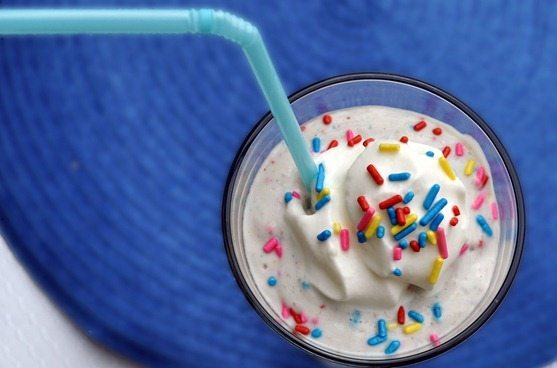 The famous Cake Batter Milkshake.
Do you like pizza?
What are your favorite toppings? Aside from sprinkles, of course!