Before I left NY, I made sure to catch up with a few friends. And by friends, I mean those of the fur variety. Lions and tigers and… horses and pigs and cows and bunny rabbits and geese and goats and, well, you get the idea. Yesterday, I saw all these guys and more. Whenever I visit my grandma (who lives in Rhinebeck, NY), I make sure to visit the Catskill Animal Sanctuary, which is only about 10 minutes from her house.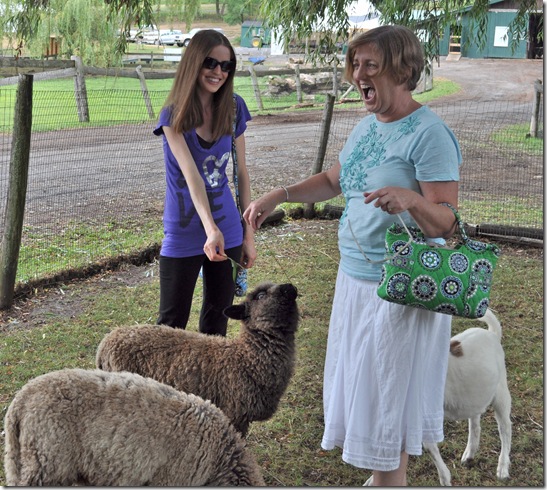 These cutie-pie lambs obviously do not share my diet philosophy, judging by all the grass they ate. Mmmmm, nothing like fresh… straw?  I don't know who had more fun: the animals or my mom! There's just something so peaceful about being with animals. They don't gossip or judge you, they don't put on airs or have devious motives, and as long as you show them love (and food!), they will love you right back.
Now, the goats might eat your dress. (Happened to me at a petting zoo in kindergarten.) But they mean well, I swear!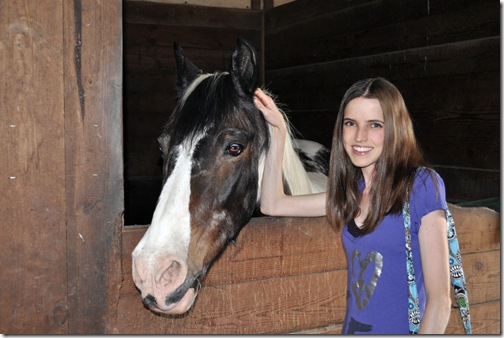 Above, with Casey the horse.
And finally, below, I am feeding Babe (the humongous cow). A few seconds after the photo was taken, the CAS workers gave me some real food for the guy. "What is it?" I asked. When the worker answered with what I thought was "Beef," I was completely grossed out and about to decline. Then I realized, "Wait a sec; This is a vegan place. He couldn't have said beef!" Turns out, he didn't. The food was beets! (To be exact, beets and mushrooms and brown rice. Food for building strong, healthy cows hehe)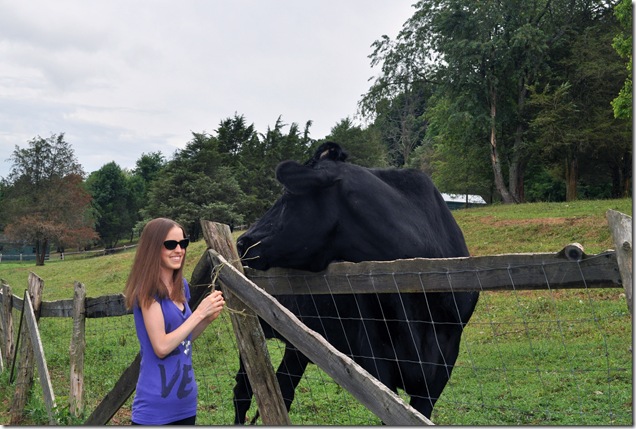 Cow food must taste better than it looks. Babe gobbled it up!