Homemade S'mores Granola Bars – like a combination of a chewy granola bar and a rice crispy treat!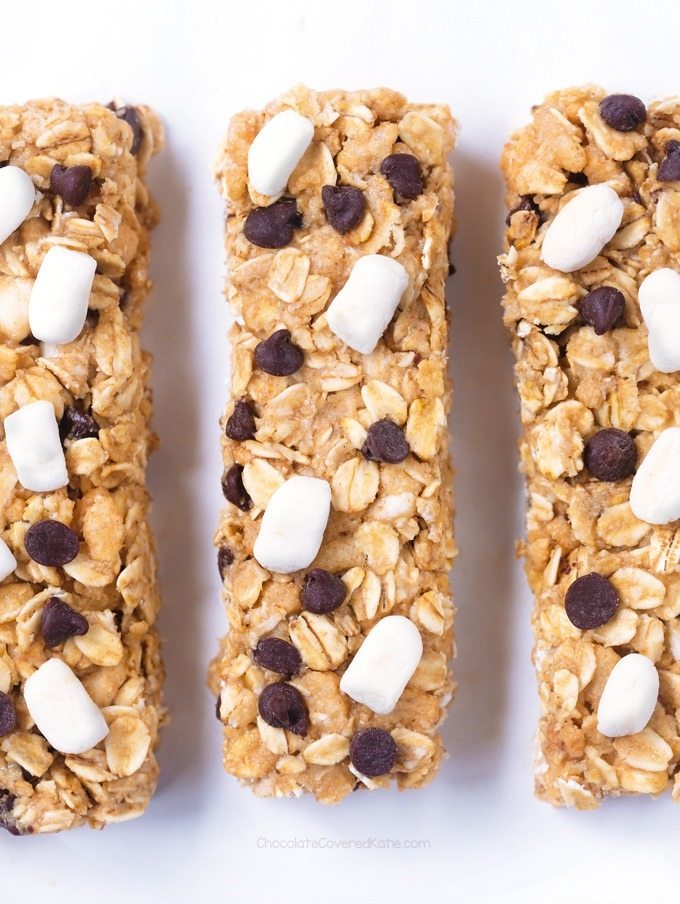 As a kid, I used to love Quaker Chewy Granola Bars.
Their s'mores flavor was always my hands-down favorite. With mini chocolate chips and gooey marshmallows in each bite, those granola bars would instantly make me forget I was in the school cafeteria and not sitting around a campfire.
This is my homemade version of the classic packaged s'mores bars – with a much shorter and cleaner ingredient list!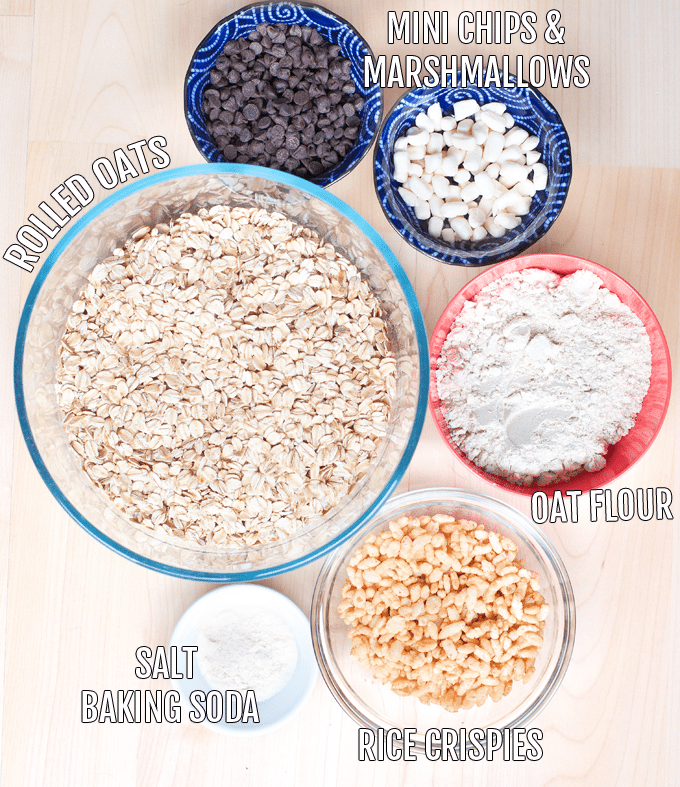 If you're wondering why I'd want to create my own granola bars instead of just buying the ones from the store, the biggest reason is that you get to control the ingredients when you make your own. My version has just a handful of ingredients and can be gluten-free, vegan, and 100% whole-grain, without all the artificial flavors and corn syrup found in the packaged version.
Homemade vs. Packaged Granola Bars – Comparison
Quaker Chewy S'mores Granola Bars: Granola, Brown Sugar, Crisp Rice, Whole Grain Rolled Wheat, Soybean Oil, Whole Wheat Flour, Sodium Bicarbonate, Soy Lecithin, Caramel Color, Nonfat Dry Milk, Corn Syrup, Brown Rice Crisp, Semisweet Chocolate Chips, Sugar, Dehydrated Marshmallows, Corn Syrup Solids, Invert Sugar, Glycerin, Graham Cookie Pieces (Sugar, Whole Wheat Flour, Wheat Flour, Canola Oil, Honey Powder, Sodium Bicarbonate, Salt, Soy Lecithin, Natural Flavor), Contains 2% or Less of Soybean Oil, Sorbitol, Calcium Carbonate, Salt, Water, Molasses, Soy Lecithin, Natural and Artificial Flavor, Creamed Coconut, BHT (Preservative), Citric Acid.
Homemade Chewy S'mores Granola Bars: Rolled oats, rice crispies, salt, baking soda, unsweetened applesauce mini chocolate chips, mini marshmallows, oat flour, oil, agave or honey, pure vanilla extract 
(View the video, above)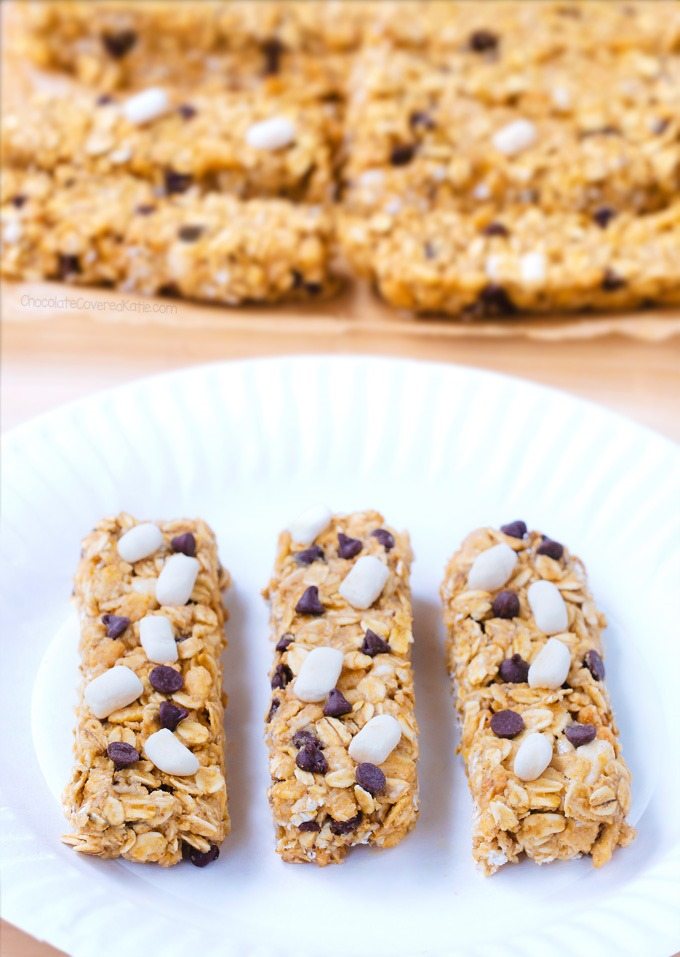 These homemade s'mores chewy granola bars are portable, easy to make, and there's even a no-bake option.
To make them vegan, just be sure to use vegan chocolate chips and mini marshmallows. I made my mini marshmallows even smaller (mini mini marshmallows!) by cutting them up with scissors to more closely resemble the size of ones in Quaker's version.


Chewy S'mores Granola Bars
Adapted from my Healthy Granola Bars
Chewy S'mores Granola Bars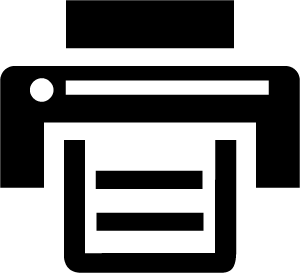 Print This Recipe
[mrp_rating_result show_count="false" show_rich_snippets="false"]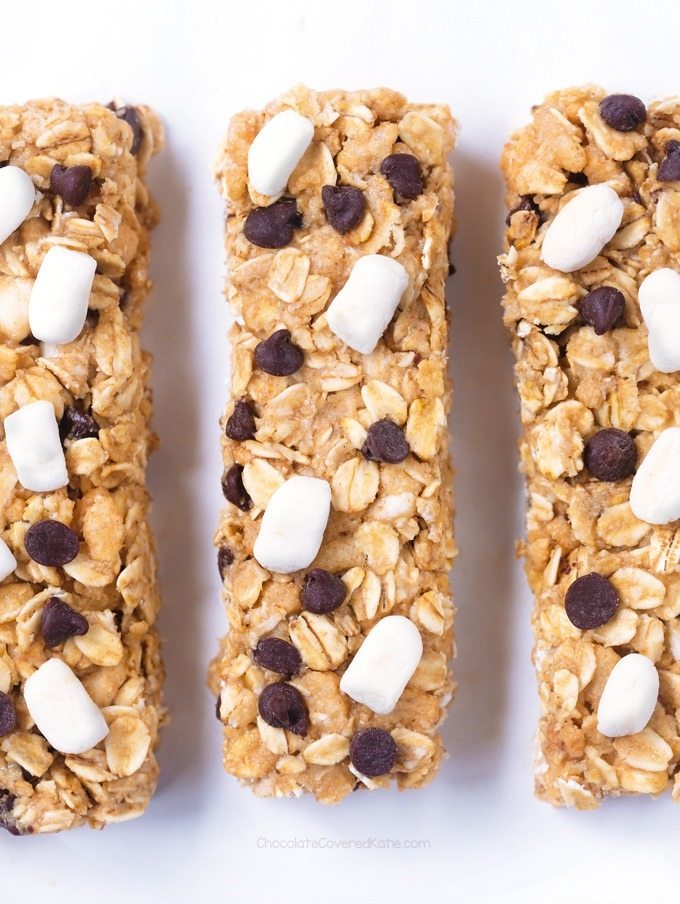 Ingredients
2 cups rolled oats
1/2 tsp baking soda
1/2 tsp salt
1/2 cup rice crispies (brown, white, or gf)
1/2 cup mini marshmallows, such as Dandies vegan, diced
1/4 cup mini chocolate chips, or as desired
3/4 cup oat flour, or process oats in a blender to make your own
1/4 cup melted coconut or veg oil, or nut butter of choice
1/2 cup raw agave or honey
3 tbsp sugar of choice OR pinch pure stevia
1/4 cup applesauce or mashed banana
1 tsp pure vanilla extract
Instructions
Line an 8-inch square pan with parchment. Set aside. (If you want to bake the bars, preheat oven to 350 F.) Stir together first 7 ingredients. Add remaining ingredients, and stir well. Smooth firmly into the prepared pan, using a second sheet of parchment to really press it down. For no-bake bars, chill until firm. (The no-bake option is also firmer if you use coconut oil.) For baked bars, cook on the center rack 18 minutes, then press down very firmly again. Let cool completely before cutting into bars. I pressed a few extra mini chips and marshmallow pieces into the tops for presentation. Edit: while the oil or nut butter can technically be omitted (and was also accidentally left out of the video), replacing it with a combination of additional applesauce and sweetener will result in cake-y bars.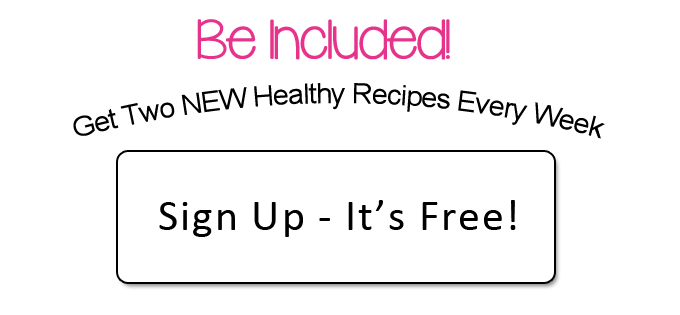 More Healthy "No Bake" Recipes: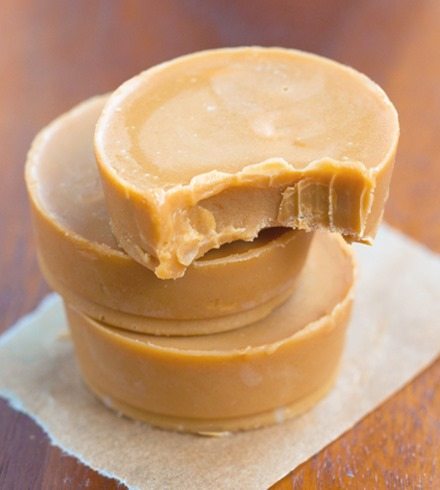 Clean Eating Almond Butter Fudge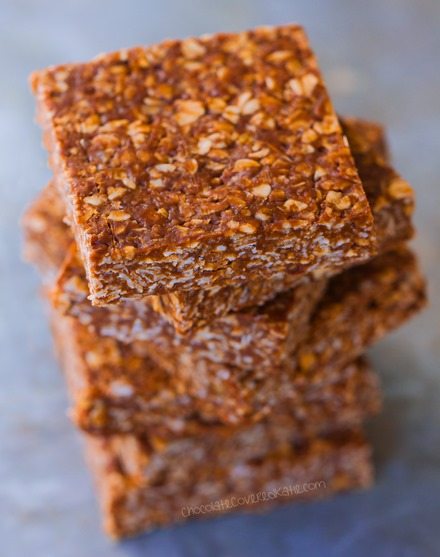 Oatmeal Chocolate No Bake Bars