How to make the perfect pancakes – light, fluffy, and super easy to flip!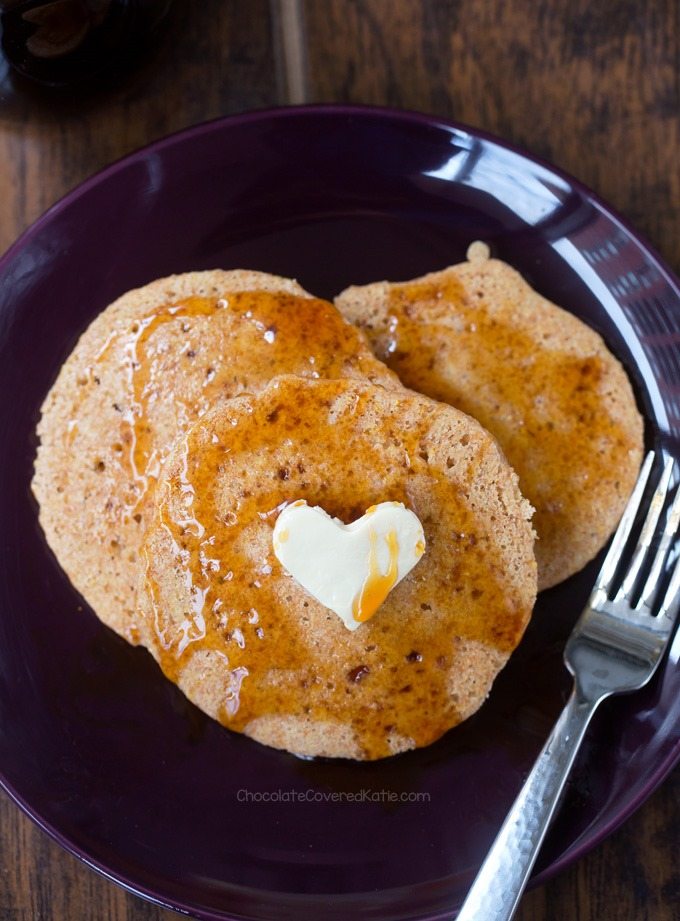 This could be a game changer.
❤ Pancakes that will NEVER stick to the pan.
I've made so many batches of pancakes in my life that I'm surprised it's taken me this long to finally figure out the trick to perfect pancakes that are light, fluffy, and—most importantly—will not stick to the pan. And I'm even more surprised that when I tried to google how to make pancakes not stick to the pan, the only results that came up were the obvious suggestions to add more fat and to use a nonstick pan.
But there's one foolproof nonstick secret that isn't so obvious.
Or at least it wasn't obvious to me… and now it has completely changed the way I make pancakes.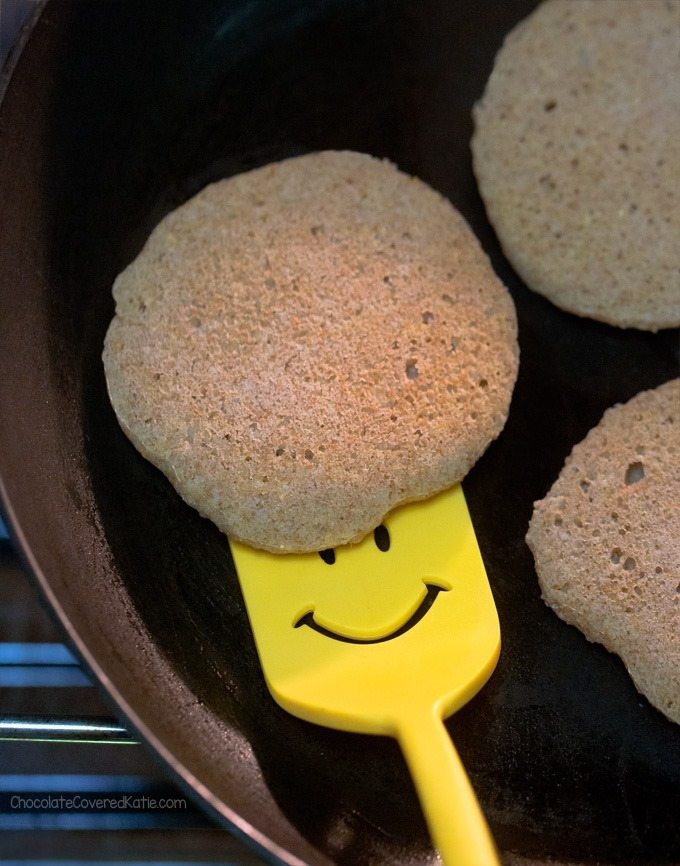 I'd been working on a particular pancake recipe for the blog (for coconut flour pancakes –  I'll post the recipe soon), and the pancakes tasted delicious but ALWAYS stuck to the pan or broke apart as soon as I tried to flip them. I thought so many times about forgetting the recipe and moving on to something else, but the taste was so good that I just couldn't give up on it.
I needed to find a way to heat the tops of the pancakes instead of just the bottoms.
My first ideas was… really dumb.
Looking back, I don't know why I even thought it would work: steaming the pancakes by putting a lid over the top and thus heating both the top and bottoms at the same time. You can already tell what the problem with that thinking is, right? Of course it trapped the moisture and turned every pancake into fall-apart mush.
But then I thought about baking.
Baking the pancakes would apply even heat to all parts of the batter without trapping moisture – it seemed like the perfect solution.
Turns out? IT WAS!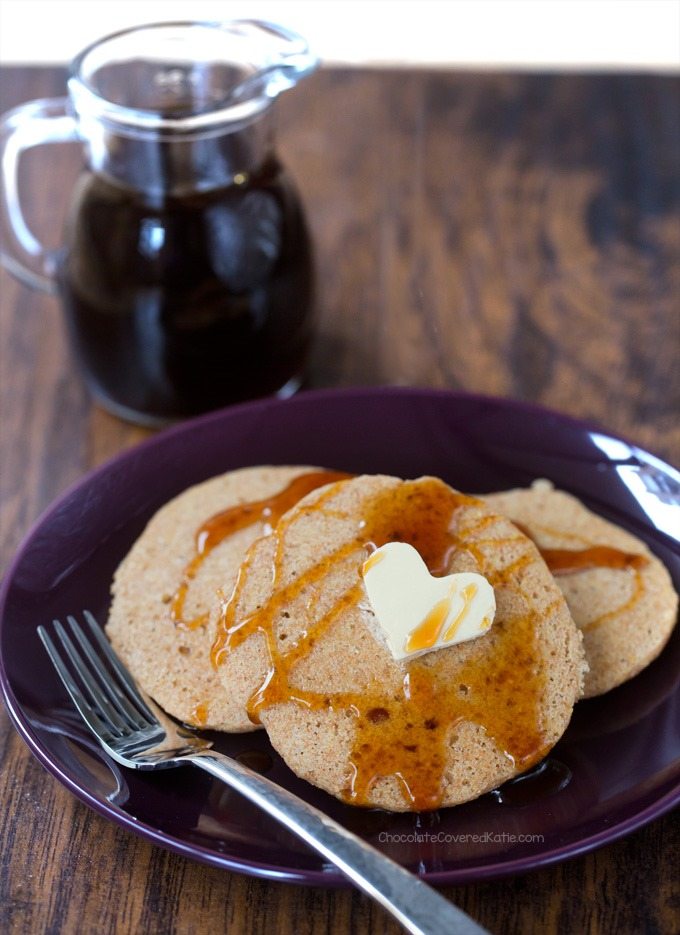 The Secret To Pancakes That Will Never Stick To The Pan:
Simply cook the pancakes inside the oven instead of on the stovetop – they need no flipping, will never stick, and can be easily removed with a spatula when they're done.
This trick has worked with every pancake recipe I've tried so far.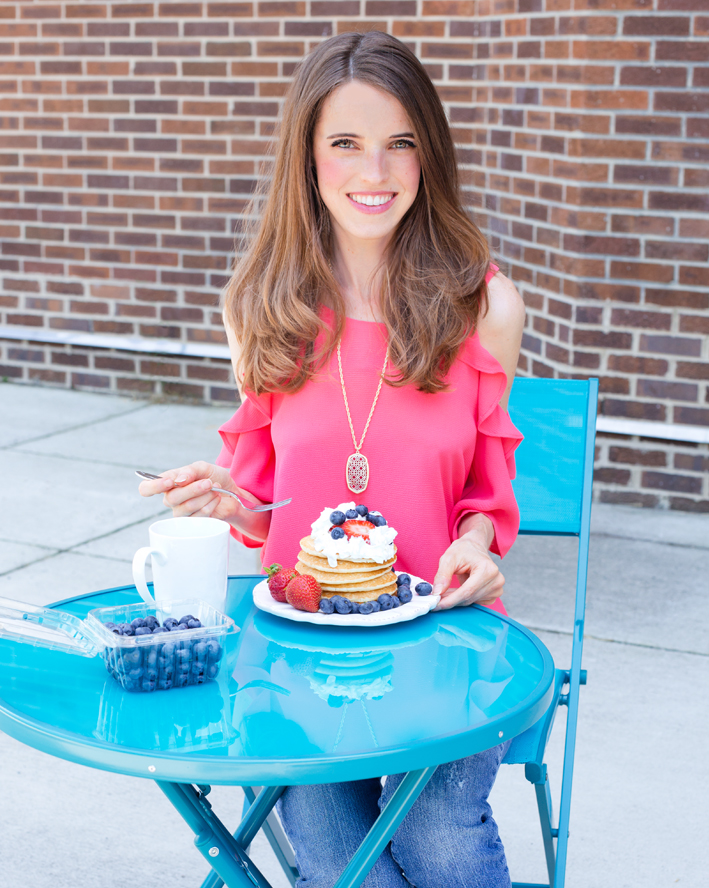 Homemade pancakes with strawberries, blueberries, and coconut whipped cream.
Love.

Tips & Tricks For Best Results:
1. Be sure to use a good nonstick pan for these pancakes and grease the pan well after each batch. Stainless steel just won't work here.
2. Don't skip the step of letting the pancake batter sit at least 15 minutes – I made that mistake once, so you don't have to!
3. Use a potholder at all times when touching the handle of the nonstick pan.
If you try the trick out with your favorite pancake recipe, be sure to rate the recipe below in the comments or post your results to Instagram and tag @ChocolateCoveredKatie so I can see and like your pictures!


The CCK Pancake Trick
Feel free to try out this "oven" pancake method with your favorite pancake recipe. Below is one of my favorites:
How To Make Pancakes Not Stick To The Pan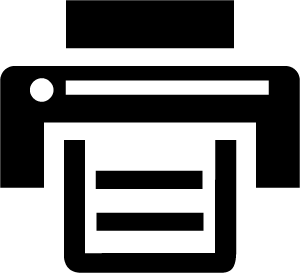 Print This Recipe
[mrp_rating_result show_count="false" show_rich_snippets="false"]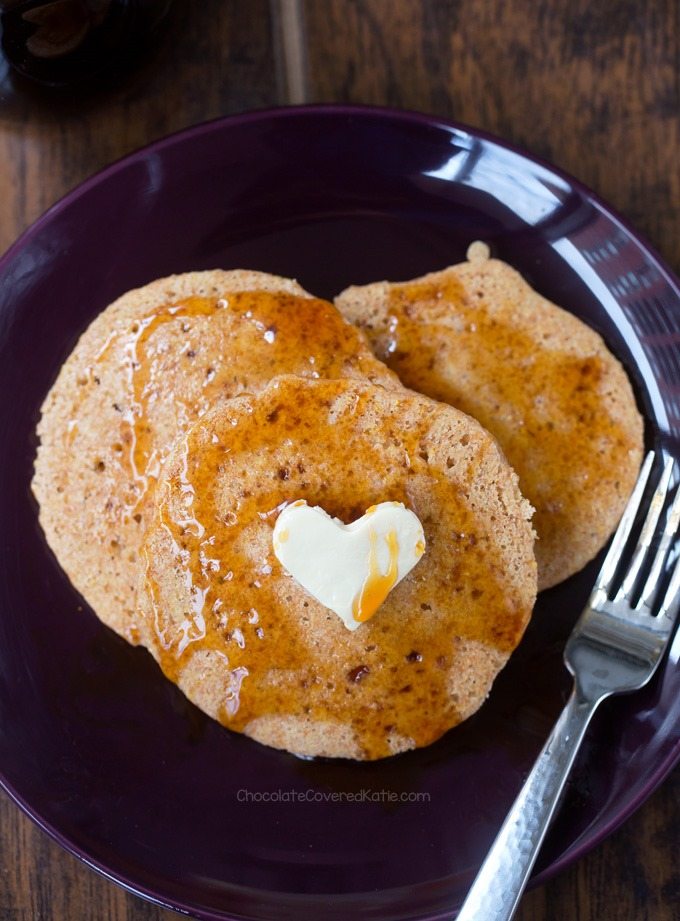 Ingredients
1 tsp pure vanilla extract
1 1/2 tsp white or apple cider vinegar
pinch stevia, or 1 1/2 tbsp pure maple syrup
1/2 cup milk of choice, decreased by 2 tbsp if using maple syrup
1 tbsp oil OR more milk of choice
1/2 cup spelt, white, or oat flour
3 tbsp rolled oats
scant 1/4 tsp salt
1 tsp baking powder
mini chocolate chips, optional
Instructions
Whisk together all ingredients, and let sit at least 15 minutes. Grease a nonstick skillet (or two skillets if you have more than one) very well, and preheat the oven to 350 F. Drop ladles of batter onto the skillet or skillets, place on the oven center rack, and immediately turn the heat down to 280 F. Bake 8-12 minutes, or until tops of the pancakes are no longer wet and pancakes can be easily removed with a spatula. There is no need to flip them! Re-grease the skillet, and repeat the baking step with remaining pancake batter. Pancakes can be frozen for a later date if desired.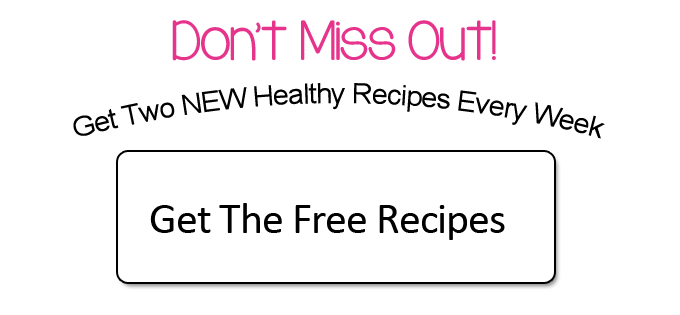 More Pancake Recipes To Try: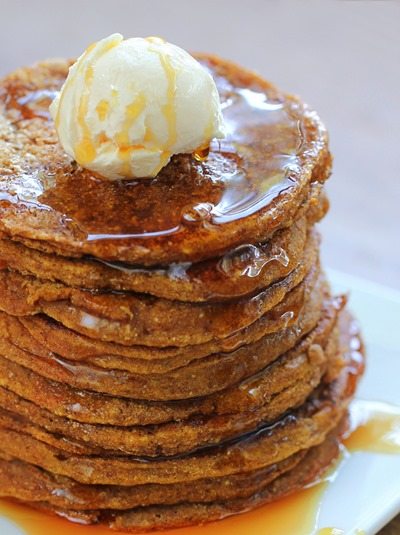 Pumpkin Pancakes   (They taste like eating pumpkin pie!)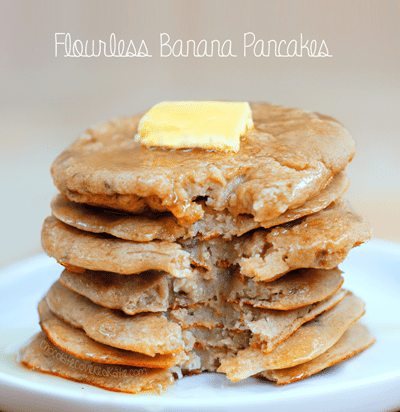 Flourless Pancakes – 3 Ingredients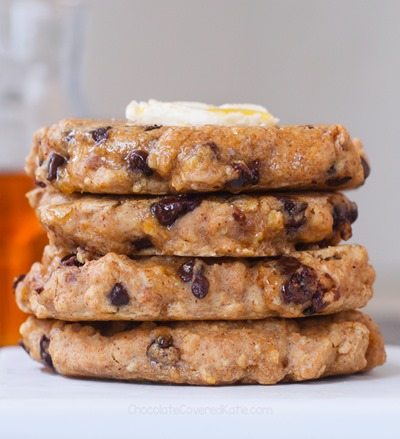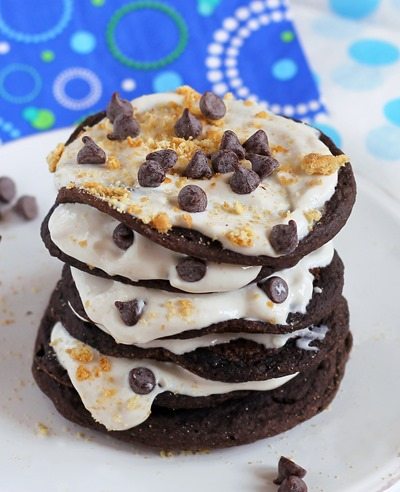 S'mores Pancakes – from the Hello Breakfast Cookbook