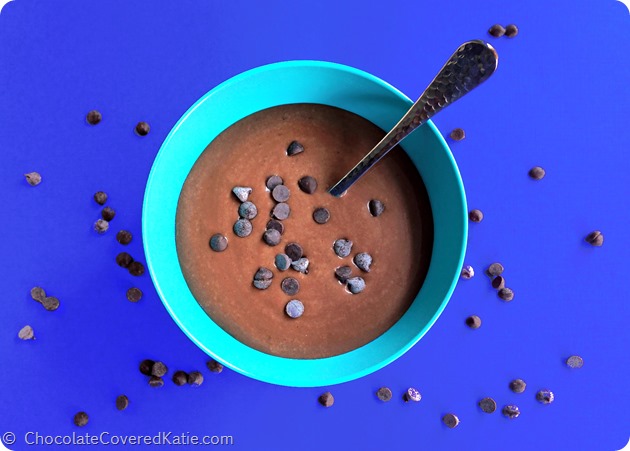 New favorite breakfast!!
If you like banana bread, there's a good chance you'll fall completely in love with this rich chocolatey breakfast bowl. The entire recipe takes less than 5 minutes to make, and you might already have all of the ingredients!
For more healthy breakfast recipes: Chocolate-Covered Katie: Over 50 Healthy Breakfast Recipes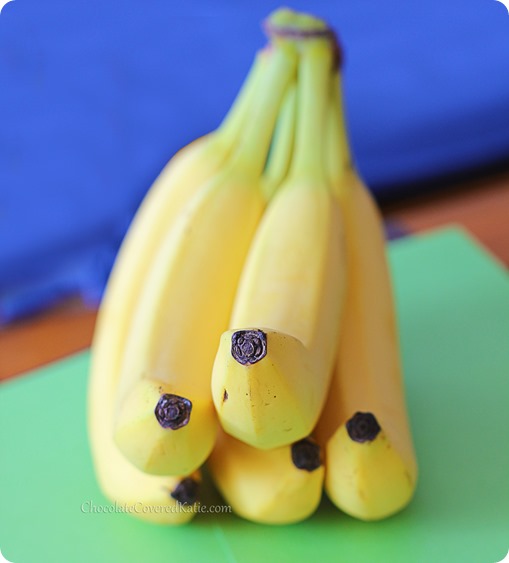 Spellchecker is trying to convince me that "chocolatey" is not a real word.
Stupid spellchecker. What does it know?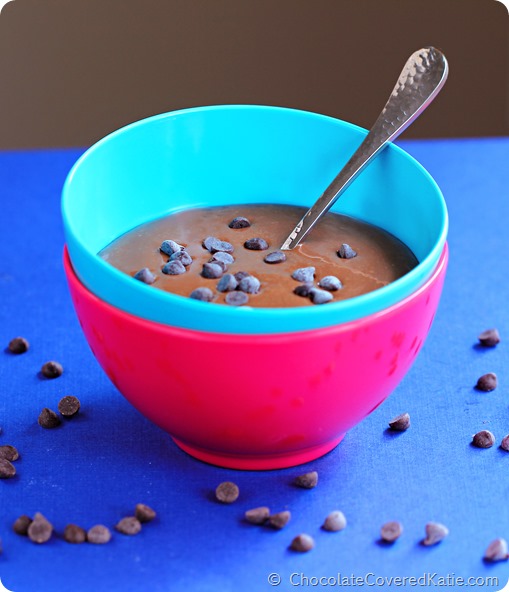 Chocolate Banana Bread in a Bowl
Adapted from Banana Blender Cereal
1 peeled banana, as ripe as possible
1 cup flake cereal (such as bran or corn flakes)
scant 2 tbsp cocoa powder
1 cup milk of choice
tiny pinch salt
3/4 tsp pure vanilla extract
sweetener of choice, to taste
optional peanut butter, chocolate chips, walnuts, coconut, etc.
Blend all ingredients thoroughly. Garnish as desired. It will get much thicker if you refrigerate at least 10 minutes before eating. (In the summer months, I like to use a frozen banana.)
View Chocolate Banana Cereal Nutrition Facts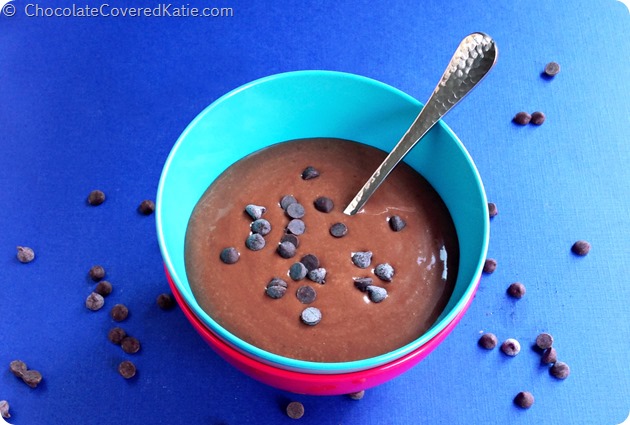 P.S. These pictures were taken with my iphone. 🙂
Question of the Day:
Do you have a current favorite breakfast?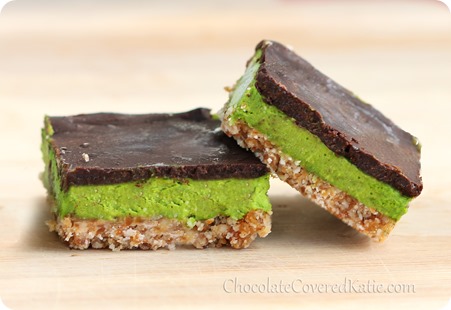 Link of the Day: Raw Mint Chocolate Crème Filled Bars