Rich, dark, chocolatey, fudgy, chewy, secretly vegan, and addictively delicious chocolate cookies…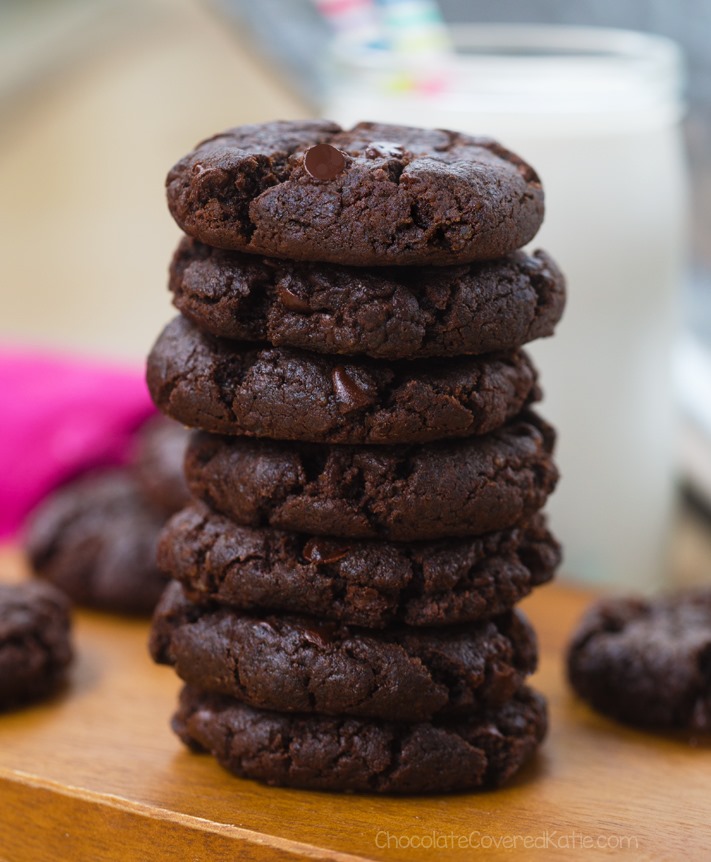 First of all, thank you for every kind word about the Chocolate Covered T-Shirts.
And of course a huge thank you to everyone who's been buying them.
(The shirts make great gifts, and 100% of the profits from each shirt sold will be donated to Doctors Without Borders.)
View The Video Above
I had to start cookie season a little early this year…
Two weeks ago while out running, I caught my foot on a raised sidewalk and slammed into the concrete, scraping my entire body, breaking my nose, and receiving a black eye more appropriate for Halloween than Thanksgiving. By some miracle, I didn't break any other bones; but unsurprisingly I've had absolutely no desire to run since then.
Instead I've been hibernating inside my apartment, recovering and baking cookies – peanut butter cookies, Vegan Chocolate Chip Cookies, gingerbread cookies, shortbread cookies, oatmeal cookies, and these chocolate brownie cookies.
It's like a full Keebler cookie factory over here, just without the elves.
The brownie cookies have been one of the favorites among my taste-testers and myself.
It's hard to go wrong with double chocolate!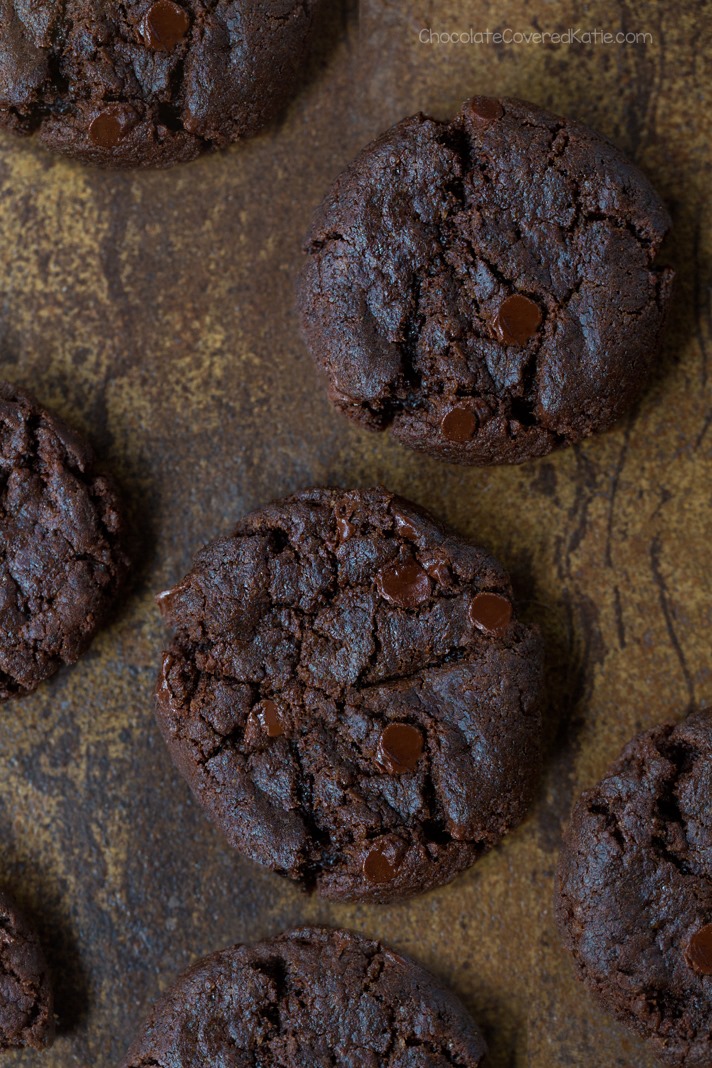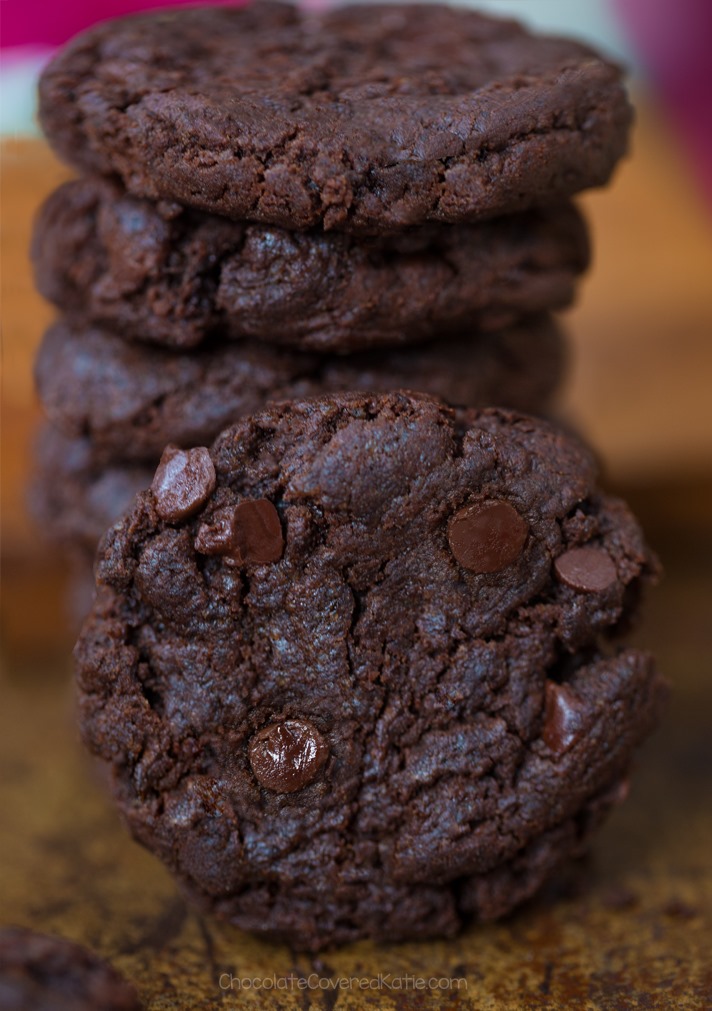 These cookies are like eating a fudge brownie and chocolate chip cookie, all in the same dessert!
You can even make the dough ahead of time if you wish and freeze individual chocolate cookie dough balls, to keep on hand for a cold or rainy day when you want a quick homemade cookie fix, without all the work.
Apparently the unbaked cookie dough balls are also reallllly good eaten straight from the freezer.
Not that I know this from experience or anything…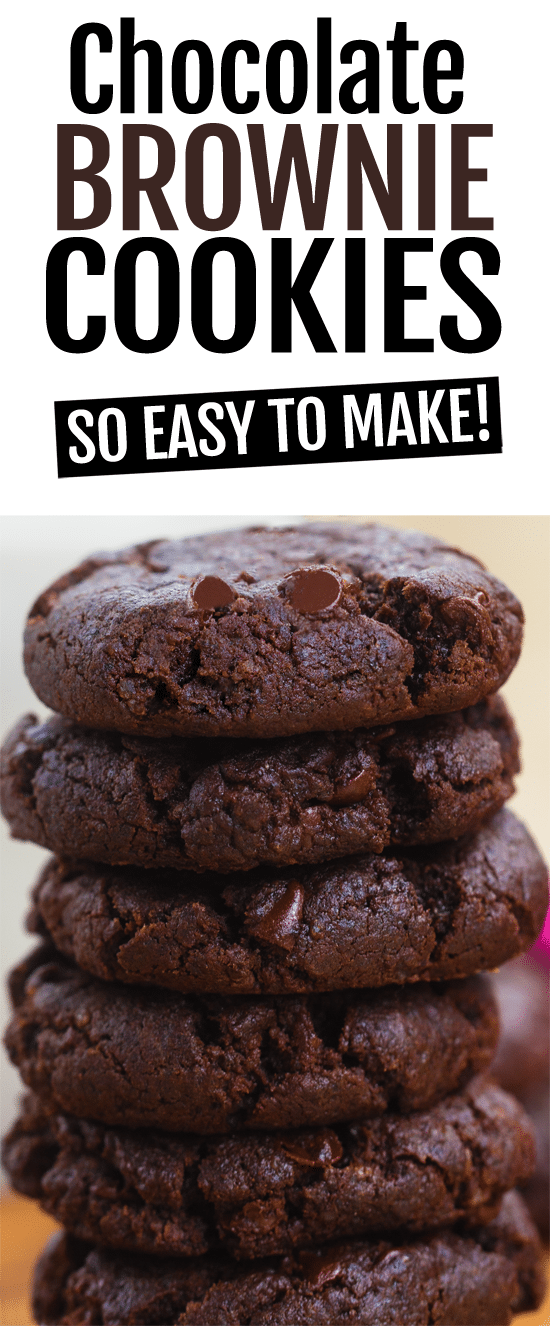 Chocolate Brownie Cookies
Rich, dark, and super fudgy vegan chocolate brownie cookies.
Ingredients
1

cup

spelt,

white, or oat flour

1/2

cup

cocoa powder

1/2

cup

sugar,

unrefined if desired

3/4

tsp

baking soda

1/4

tsp

+ 1/8 tsp salt

1/4

tsp

baking powder

6

tbsp

oil

2

tbsp

milk of choice

1 1/2

tsp

pure vanilla extract

1/3

cup

mini chocolate chips or sugar free chocolate chips
Instructions
*For a keto version, try these Keto Chocolate Cookies.

Combine dry ingredients in a large mixing bowl. It's important to stir well so you don't end up with a clump of baking soda in the finished cookies. Stir remaining ingredients in to form a batter (see video for a visual of the steps). If using all purpose flour, you might need to add 2-3 tsp more oil or milk of choice. Roll into balls. You can refrigerate overnight or even freeze for a later date if desired. When ready to bake, preheat oven to 325 F and grease a cookie sheet. Bake 9 minutes – they should look underdone when you take them out. Let sit 10 minutes and they will firm up. I pressed each cookie down after baking. Notes: Feel free to make whatever sized cookies you wish. I used a mini cookie scoop and got 19 the size of the ones in the pictures. I've not tried the recipe without the mini chips or using any flour not listed above, so make substitutions at your own risk.

View Nutrition Facts
More Holiday Cookie Recipes: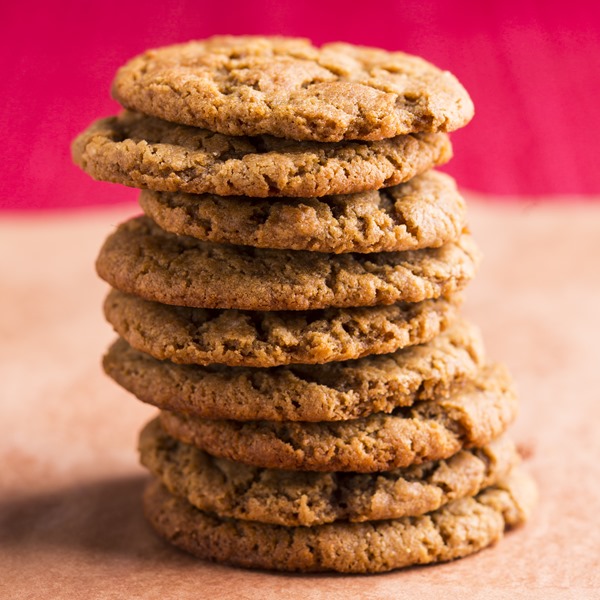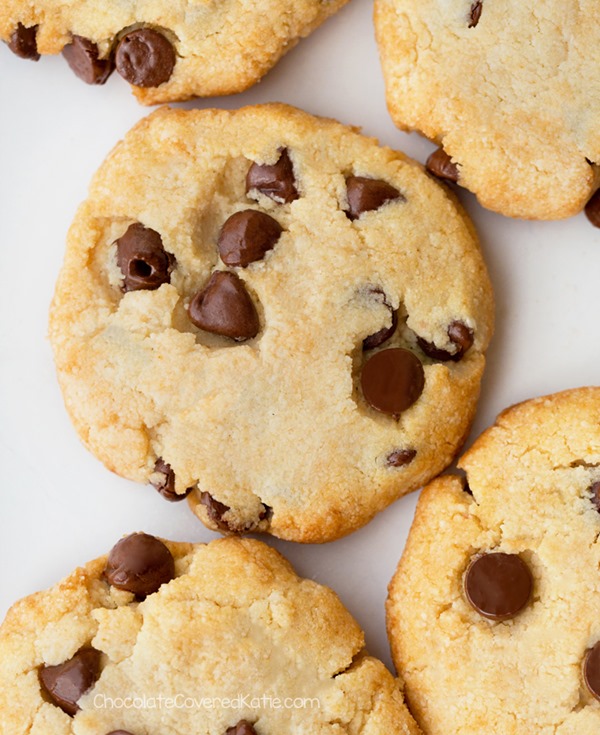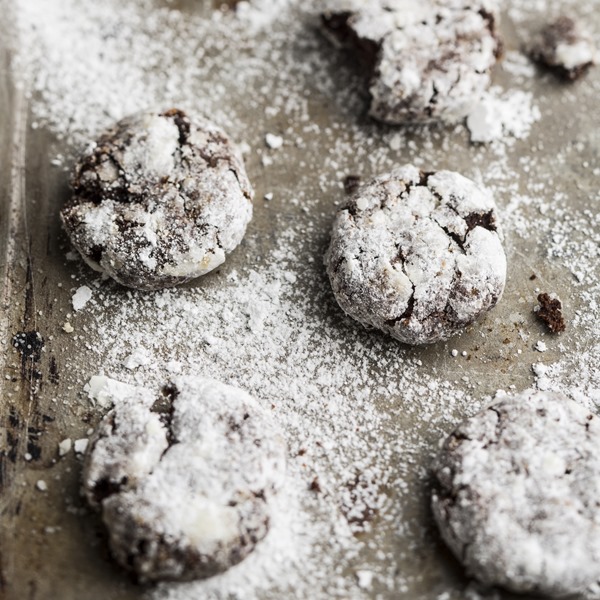 Healthy Cookies Recipes – 50 healthier versions of all your favorites