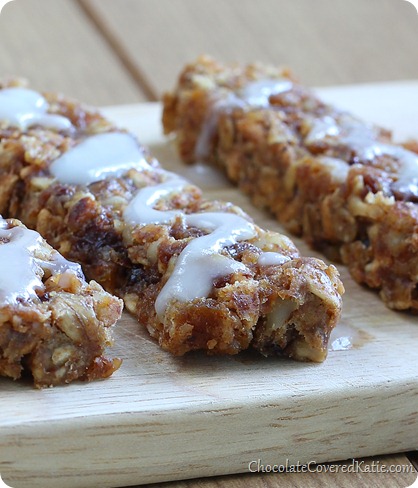 I secretly love awkward situations.
Maybe not right while they're happening… But when you look back, the awkward moments are the ones that always make for the best stories.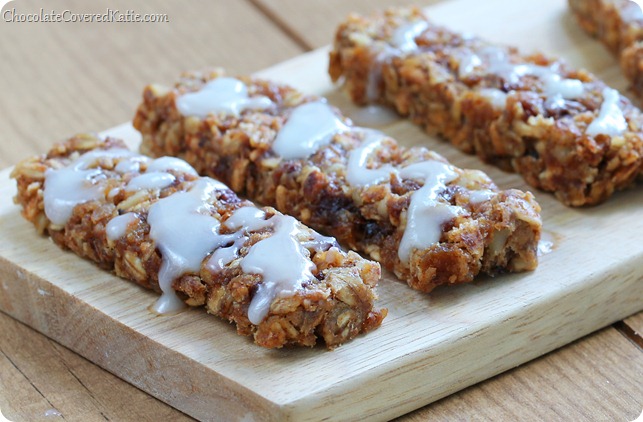 This past Saturday I was meeting a friend for dinner and arrived early at the restaurant. (I'm always early to everything.) By the time my cell phone buzzed, saying my friend was going to be late, it was already approaching that awkward amount of time sitting alone at a table for two when people start to notice, probably wondering if I'd been stood up.
Or if I had fat hands.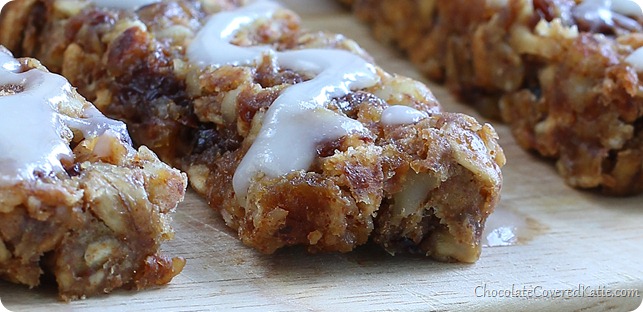 Sorry, Friends reference. I couldn't resist.
Luckily the waiter was really nice, so I wasn't forced to do that awkward "check your cell phone every 30 seconds to pretend you are busy" thing. At one point during our conversation, it came up that I had a website devoted to desserts, and he was intrigued…
Waiter: "Desserts? Like ice cream and cake?"
Me: "Yes, but healthy desserts."
Waiter: "So you make granola bars for a living?"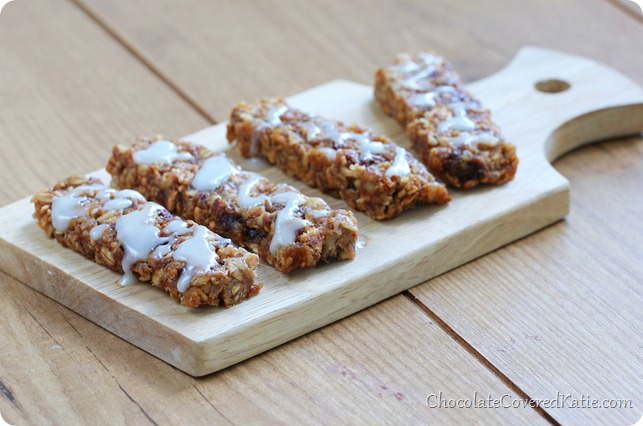 Yes. Yes I do. 🙂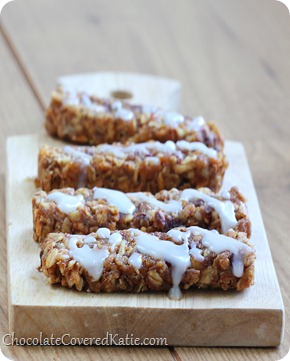 Chocolate Chip Cherry Granola Bars
Chocolate Chip Cherry Granola Bars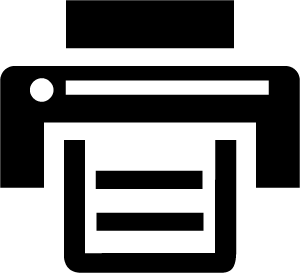 Print This Recipe
[mrp_rating_result show_count="false" show_rich_snippets="false"]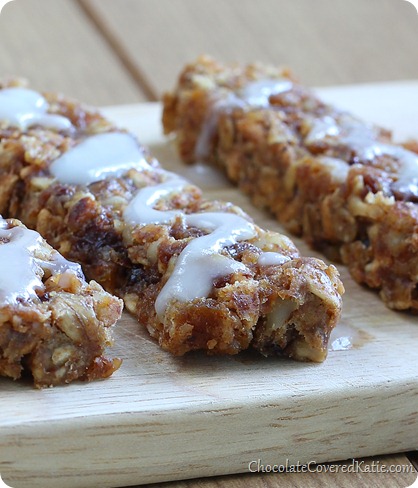 Ingredients
1 cup applesauce (240g)
1/2 cup cashew or coconut butter (110g)
1 1/2 tsp pure vanilla extract (6g)
packed 3/4 cup dried cherries (100g)
1/2 cup raw almonds (70g)
1 cup puffed wheat or puffed rice (18g)
1 cup rolled oats (95g)
1/4 tsp plus 1/8 tsp salt
pinch pure stevia or 2 tbsp liquid sweetener of choice (decrease applesauce by 2 tbsp if using liquid sweetener)
1/4 cup mini chocolate chips (40g)
coconut butter, optional
Instructions
Preheat oven to 325 F and line a 10-in square baking pan with parchment paper. In a bowl, stir together the applesauce and nut butter until smooth. (If your nut butter is not stir-able, gently heat it until it softens.) Stir in vanilla, then set bowl aside. In a food processor, combine the dried fruit and almonds until they form fine crumbles. Pour into a large mixing bowl and stir together with all remaining dry ingredients (the last 5 ingredients). Add the nut-butter mixture and stir until evenly combined, then smooth into the prepared baking pan and cover with another sheet of parchment paper. Press down VERY firmly. Bake 33 minutes, then allow to cool 10 minutes before slicing into bars. Top each bar with coconut butter if desired, and refrigerate to harden. (Makes 20-22 bars)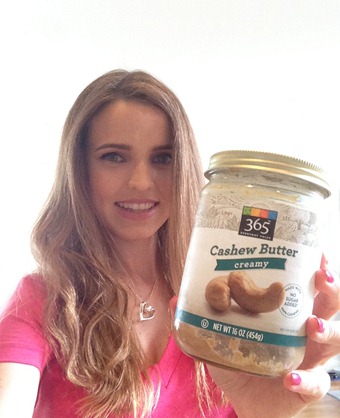 More awkwardness: trying to master the iphone selfie talent some people seem to have down so well. It's surprisingly difficult to hold something in one hand while taking a picture with the other. Not to mention, I felt ridiculously awkward posing with a jar of cashew butter…
Do you like awkward moments? And have you ever been stood up?
Although I've not been stood up, I definitely do have some awkward first-date stories! Probably shouldn't write them here, though, since I never know who might read this post. 😕 Link of the Day:
Happy National Dessert Day!